Submitted by
Vidya Sury
on Sun, 07/31/2011 - 08:30
Posted in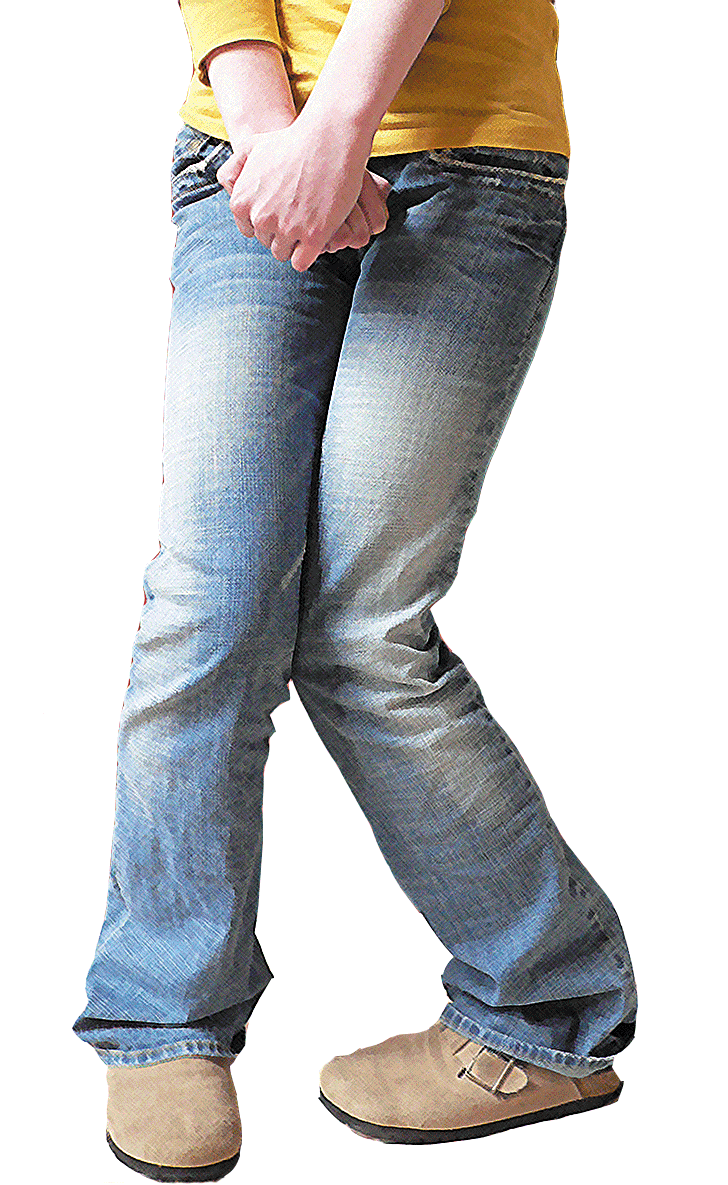 You know ur-ine trouble when the urge "to go" hits you too often for comfort.
If you've been the victim of Urinary Tract Infections or UTI, you know exactly how it feels – and the awful thing is – you never know what can trigger it off again. The ever-present feeling of wanting to urinate can be really irritating, especially when accompanied by pain or burning, sometimes with cramps, a slightly higher temperature and exhaustion.
What causes UTI? When bacteria enter the urinary tract it results in irritation and painful urination, often accompanied by cramps.

But don't get pissed off (pun intended!) There's relief in sight. Knowledge is power – and when you know what to do, there's no need to suffer from a UTI or a urinary tract infection.
So, let's look at what you can do to protect yourself from UTI and ease your symptoms if you do develop it. Here we go.

• Avoid pants that are too-tight. Cute to look at (maybe) but not so cute when UTI strikes. Stick to cotton underwear rather than synthetic – and oh, use a fresh one every day.

• Perhaps you prefer tampons, but they are known to increase the risk of UTIs, so consider pads if you tend to have frequently infections. And change into a clean one each time you visit the bathroom.

• A feel good product can make you feel bad. That means perfumed douches. Avoid using douches or spraying perfumed powders and sprays on your genitals.

• A bath tub can be relaxing, but to put up a no entry sign to bacteria, try a shower instead. Also avoid bath oils while bathing.

• Cleanliness is the key. Make sure you wash your anus and genitals before and after sex. Preferably urinate before and after, as well.

• Go the right way when you wipe yourself – that is front to back, to prevent bacteria traveling from the anus area to the genitals.

• Drinking plenty of fluids helps you stay healthy and prevent many health issues, including a UTI. Water is a good option. Cranberry juice is known to help, but not if you suffer from kidney stones or if you are on blood thinners. Also, avoid fluids such as caffeine, alcohol and acidic fruit juices that aggravate the irritation.

• If you use a diaphragm for contraception, avoid it as it increases your chances of a UTI due to a partially empty bladder that nurtures bacteria.

• When you have to go, please GO. Don't hold it in.

• If you have a persistent infection and have to take antibiotics, ensure you take the whole course.

In addition to the above, if you currently suffer from a UTI (you poor thing!), here are some tips:
Stay away from citrusy and caffeinated soda, lemons, oranges, grapefruits, tomatoes, apples, peaches, plums, strawberries, pineapples as these can increase the discomfort of UTI
Avoid spicy foods and artificial sweeteners as they increase the irritation
Get enough vitamin C as it can fight the bacteria in your urinary tract
Consume yogurt, which contains probiotics, which in turn has good bacteria to get rid of the bad bacteria that is likely to cause UTI. If yogurt is part of your regular diet, great. If not, consider adding it or take probiotic supplements.
A gentle heating pad around your pubic area can soothe the pain from inflammation and irritation that comes with a UTI. But no more than 15 minutes.
Drinking half a teaspoon of baking soda mixed in a glass of water is supposed to ease burning urination.
Opt for healthy foods like high-fiber carbohydrates and healthy fats like olive oil
Give in to the urge to rush to the bathroom. Lean forward slightly after you think it is over, to make sure you fully empty your bladder.
The good news is that a UTI is not a serious threat to your health, although it can be very uncomfortable. The fact remains that if the symptoms won't go away, you must see your doctor for treatment for prescription antibiotics.
Do you have tips for urinary tract infections? Please do share in the comments section!


Vidya Sury is a Freelance Writer, Blogger and Mom to a teenager. Her blogs are at
Going A-Musing, Coffee with Mi! and Your Medical Guide
@vidyasury is her Twitter handle.


Image Courtesy : http://womenshealthandyou.wordpress.com/