Posted in
Badminton ace Prakash Padukone's bright-eyed daughter. State-level badminton champ. Ace model. Fashionista. Actress extraordinaire. Box-office queen. All of these are but different facets of Deepika Padukone who is all that and much more. After a stellar debut with 2007's Diwali blockbuster Om Shanti Om, she had a ho-hum phase till Deepika the powerhouse performer came into being with Cocktail's Veronica and there has been no looking back for her ever since. With almost every film being appreciated by audiences and critics alike, she is one of the rare performers who get equally appreciated and is currently the reigning queen of the box office. The paparazzi have their lenses firmly trained on the Bangalore beauty for her movies as well as for her private life. Deepika gets offered the plum advertisements often appearing for them with her family. Her endearing simplicity and innate gracefulness are what separate her form the rest of the Bollywood brigade. Though the "It's my Choice" campaign by Vogue backfired, yet her courageous decision to come forth to speak about her depression has encouraged many others to open up and her decision to start a foundation for mental health care this year will provide help to those who desperately need it. All of this at just thirty! Here's wishing her joy and happiness and one fervently hopes to see this one around for at least several more decades creating magic at the movies and continuing to wow us with her choices.
Following are films- limited to three each and arranged in order of relevance- that attempt to see Deepika Padukone's highs, lows and middlings in her Bollywood career of approximately ten years.
THE YAYS...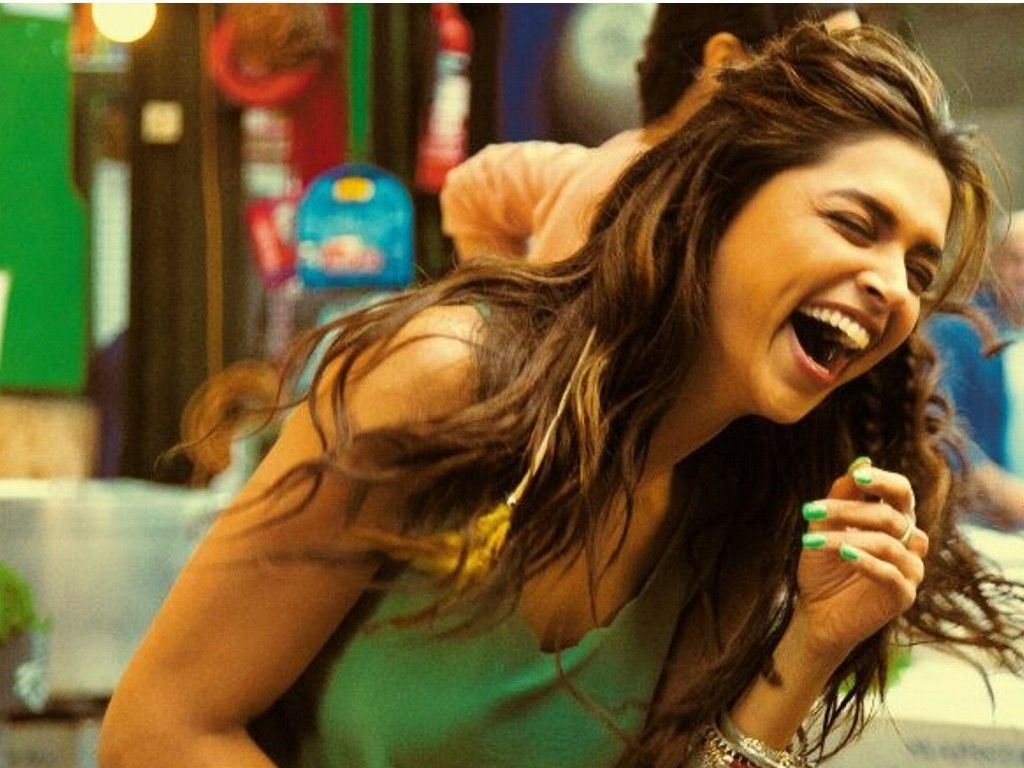 Deepika has given such varied and nuanced performances that one is hard-pressed for choosing just three. Be it the mature Meera of Love Aaj Kal (2009), the passionate Leela of Ram-Leela (2013), the spirited Tara of Tamasha (2015) or the endearing Angie of Finding Fanny (2014), the last few years have showcased the best of Deepika making her a truly versatile actress.
COCKTAIL (2012): The game-changer for Deepika which made her a force to be reckoned with and who until this had been categorised as just another pretty face. Homi Adjania's film exploring the complexities of relationships and friendships breaks new ground yet adheres to tradition by making the guy, Gautam, fall in love and eventually choose the 'sati-saviti' Meera over 'the party girl' Veronica. Deepika dominated the screen with her portrayal of the angsty and colourful Veronica and this turned the tide in her favour garnering critical acclaim and audience appreciation, the first of many more.
YEH JAWANI HAI DEEWANI (2013): Eyebrows were raised and a lot of speculation did the rounds when the ex-lovers-Ranbir Kapoor and Deepika Padukone- came together for this coming-of-age Ayan Mukherjee film. A film that explores the pangs of growing up and the complexities and distances it creates; this film is a modern classic as it were. At the centre of it all are Bunny (played by Ranbir) and Naina (played by Deepika). Though Ranbir played the flamboyant Bunny to perfection, it is Deepika as the understated Naina who with her mature outlook on life and relationships who stole the show-often not speaking but letting her eyes do all the talking.
PIKU (2015): The Shoojit Sircar School of film-making is a class unto itself with its myriad topics catering to all intents and purposes. This film-a quirky take on the dysfunctional relationship between a father, Bhaskor Banerji and his fiercely independent daughter, Piku, interspersed with the former's 'potty' exploits- is a veritable original and one of the few films which make one laugh one moment and cry the next, often together. Playing Piku to perfection, Deepika had us at "Kichu bolbe?" with her perfect Bengali twang and mannerisms. Piku remains my favourite Deepika character till date and it is really commendable that she held her own with the master performers- Amitabh Bachchan and Irrfan Khan, even outshining them at times.
THE NAYS...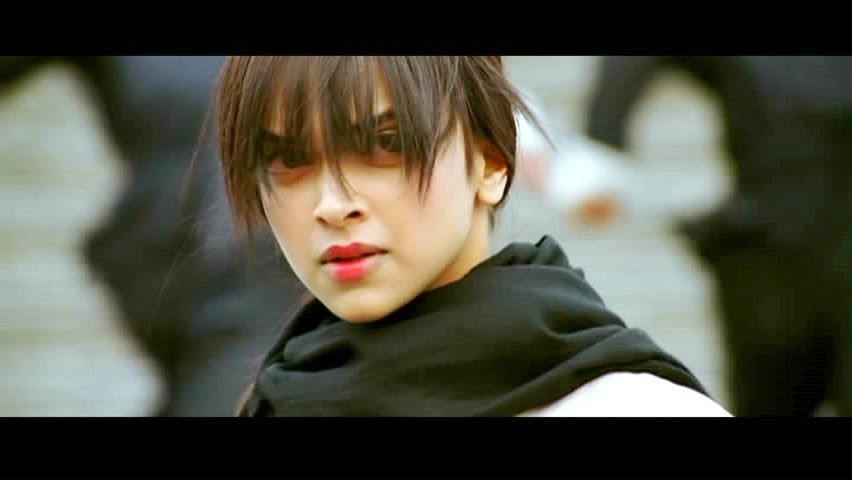 Deepika has, however, not always hit the high notes especially in her initial years. Often typecast as the pretty girl playing second fiddle to the hero with little else to do, she has been part of many forgettable movies. Then, she was part of many movies where she tried getting experimental which went horribly worng and the movies should never have been made.
CHANDNI CHOWK TO CHINA (2009): A disaster from the get-go with an incomprehensible plot and with Deepika in a double role- the negative twin channelling a pseudo-Chinese look. This Nikhil Advani film should have never been made and makes one wonder what made her sign up for this dud!
LAFANGEY PARINDEY (2010): A story about championing odds, this film was mediocre at best and was widely panned by critics. Deepika and Neil Nitin Mukesh were highly disappointing in their respective roles as a blind skater and a street boxer and they failed to create plausible chemistry on screen.
RACE 2 (2013): Riding high on the success of Race, Abbas-Mustan delivered a dud with no plausible story with such an intricate plot with infinite twists that it would put Inception to shame yet that did not deter it from entering the "famed" 100-crore club. Utterly miscast and relegated to the sidelines, this one was a disappointment for Deepika fans.
THE MIDDLINGS...
Deepika has delivered some middling performances which are good all right but stop short of being extraordinary performances. That being said, they are immensely watchable and do uplift one's spirits.
BREAK KE BAAD (2010): This coming-of-age romantic comedy directed by first-timer Danish Aslam is an underrated gem which sadly did not find many takers. Featuring Deepika as Aaliya Khan and Imran as Abhay Gulati, it captured the insecurities, the confusion and the trials and tribulations of the present-day youths and their reluctance to commit in a heart-rending storyline. The film came at a time when Deepika was rusty and her nuanced portrayal of Aaliya show snatches of the brilliant actress she would eventually come to be.
CHENNAI EXPRESS (2013): The quintessential Rohit Shetty School of film-making with flying cars, ridiculous capers, innumerable spoofs of Shah Rukh Khan's iconic films and colourful sets was set off by the chemistry of Shah Rukh's Rahul and Deepika's Meenamma in this mad comedy. Though her accent was a tad jarring, Deepika made Meenamma her own and brought in heart to the proceedings.
BAJIRAO MASTANI (2015): Many might raise their eyebrows as to how this isclassified as a 'middling' performance. Deepika as Mastani, a princess of Bundelkhand looked ethereal alright. However, she had little else to do except romance Ranveer Singh as Peshwa Bajirao l, indulged in graceful musical numbers, engaged in sword fights and delivered some heart touching dialogues. Nonetheless, the real scene-stealer was Priyanka Chopra who stole the show with her nuanced portrayal of the inimitable Peshwin, Kashibai.
Nowadays, women actors are seen embarking on a new career high in their 30s and scaling new heights in a stark contrast to the stereotypical and narrow notions of the earlier days. A new era has dawned for Deepika Padukone. Here's hoping for more exciting times at the movies with this powerhouse performer of Bollywood!
---------------------------------------------------------------------------------------------------------------------------------------
About the Author : Tanima Ghosh lives in Calcutta and is currently pursuing her Masters in ComparativeLiterature at Jadavpur University. She is a voracious reader, a vivid dreamer and an aspiring globetrotter. She firmly believes that books are for travelling the world without moving an inch and movies as being the embodiment of all the variety that this world has to offer and then, some more.
Image Courtesy : In good faith this article may contain copywrighted and non copywrighted images sourced from the web which are used entirely for non commercial puropse. The images used here belong to their respective copywright holders.