Posted in
My car takes me down the rickety roads, way outside the city limits of Bangalore. The road bends in a corner and I am greeted by a cheerful signboard that announces- 'Vishranti- A multifaceted facility for senior citizens'. I am greeted by two smiling faces, Jayalaxmi Srinivasan and Padma Srinivasan more popularly known as the 'Pizza Grannies'. The name is one that many Bangaloreans are familiar with, especially those working in the IT industry. What started as a small endeavor by two women has today taken firm roots in a medium scale centre for caring.
About five years ago, these two women who were in their seventies, wanted to build an old age home for people similar to them, who suffer from the loneliness of companionship. They hit upon the idea of selling pizzas, to build on capital in order to buy land and construct a building for the home that they had in mind.

When you enter Visranti, the first thing that strikes you about the place is the cheerfulness about it, in fact nothing about it looks like a drab old age home! Replete with lovely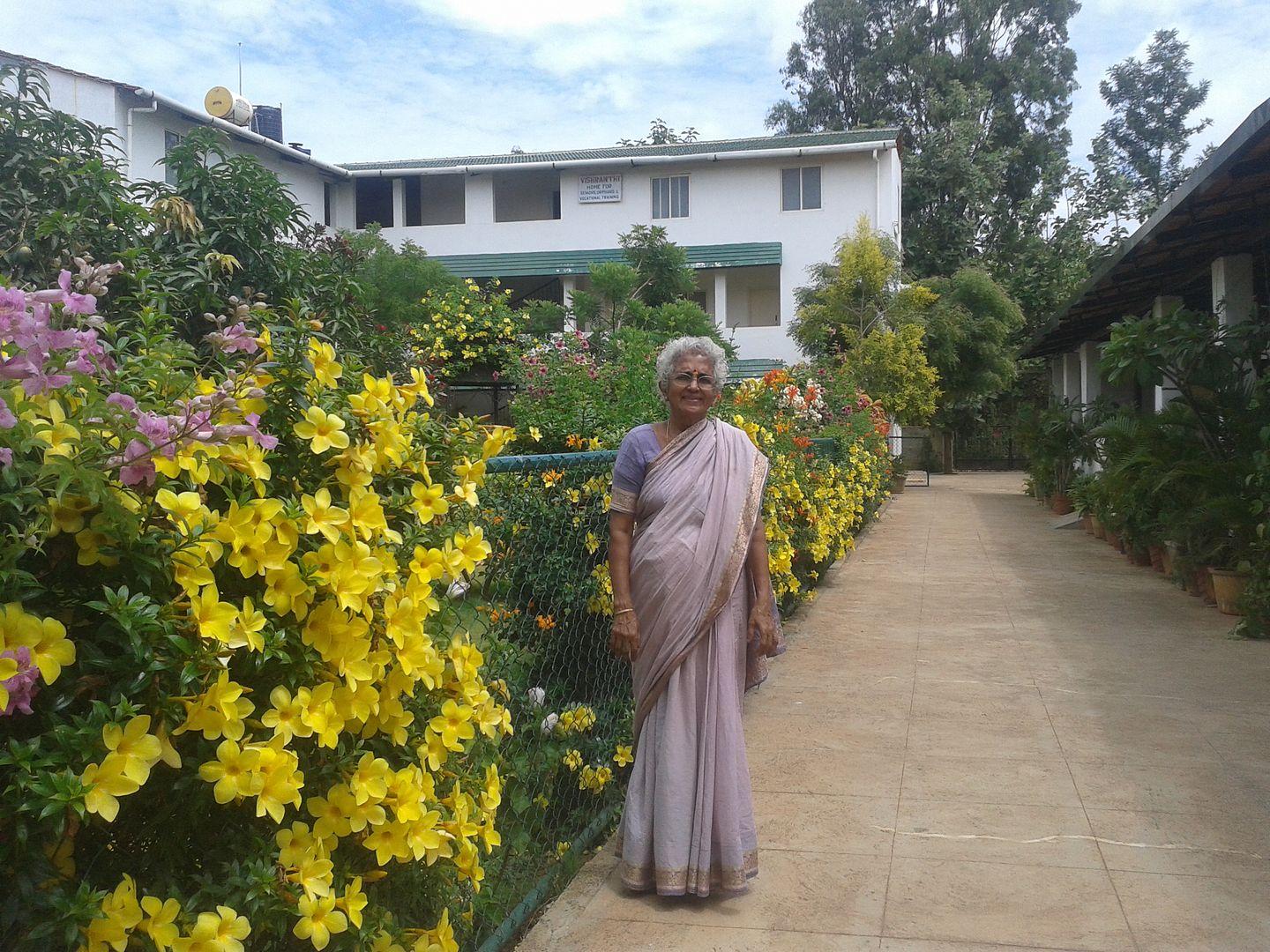 trees and numerous flowering plants, the place looks like an oasis. Once you enter the large and warm living room, that is a common area for all the denizens to gather and do the common work, cook and chat over cups of coffee, you are greeted by their warm smiles and two lovely dogs lying around wagging their tales in happy splendor.

But only when you talk to these seemingly very relaxed and happy go lucky women, do you realize that they are made of far more sterner stuff than their looks reveal. Jayalaxmi , who started working immediately after she lost her husband, retired from the Indian telephone Industries in a senior position. She along with her friend Padma, who is incidentally also her daughter's mother-in-law, decided to open this place where old people can come and relax as well as contribute in their own ways to society.


Today though Vishranti is much more than only an old age home, they provide vocational training classes for school dropouts in the neighboring villages, spoken English courses, tailoring classes, candle making classes, diya making classes, apart from having also just opened a wing for taking in children for an in-house orphanage too. But the original idea, of funding an old age home by selling pizzas was extremely novel.

Over a cup of traditional coffee, I casually ask Jayalaxmi- "So how did it all start?"
She smiles and says, around 2003-2004, Amul was searching for franchisee's for making pizzas with their butter, we jumped at the idea and opened a small shop in the front of our home. It did not do very well, that is when we realized we needed more people to know about us, and sell more pizzas if we had to realize the dream of making the old age home. Their first break came when Satyam Computers encouraged their idea of opening an Old age home, by the money got through selling Pizzas.



Today Granny's Pizzas is on the list of almost every big IT giant. On their client list are names such as- Sun Micro Systems, IBM, Texas Symphony, Gen Pack, HP, etc. They have 14 varieties of vegetarian pizzas that are freshly made and served in the offices. The raw material for these pizzas is prepared in Vishranti where the members do the overlooking of every activity.

The ladies add that the sale from the pizzas was of course not enough for everything, since they did not want to compromise on the standards of living in Vishranti. The two friends pitched in their own money and added it to the Vishranti Trust.






The home today has 12 rooms, which can house two people each. The rooms are spacious and hygienic. Activities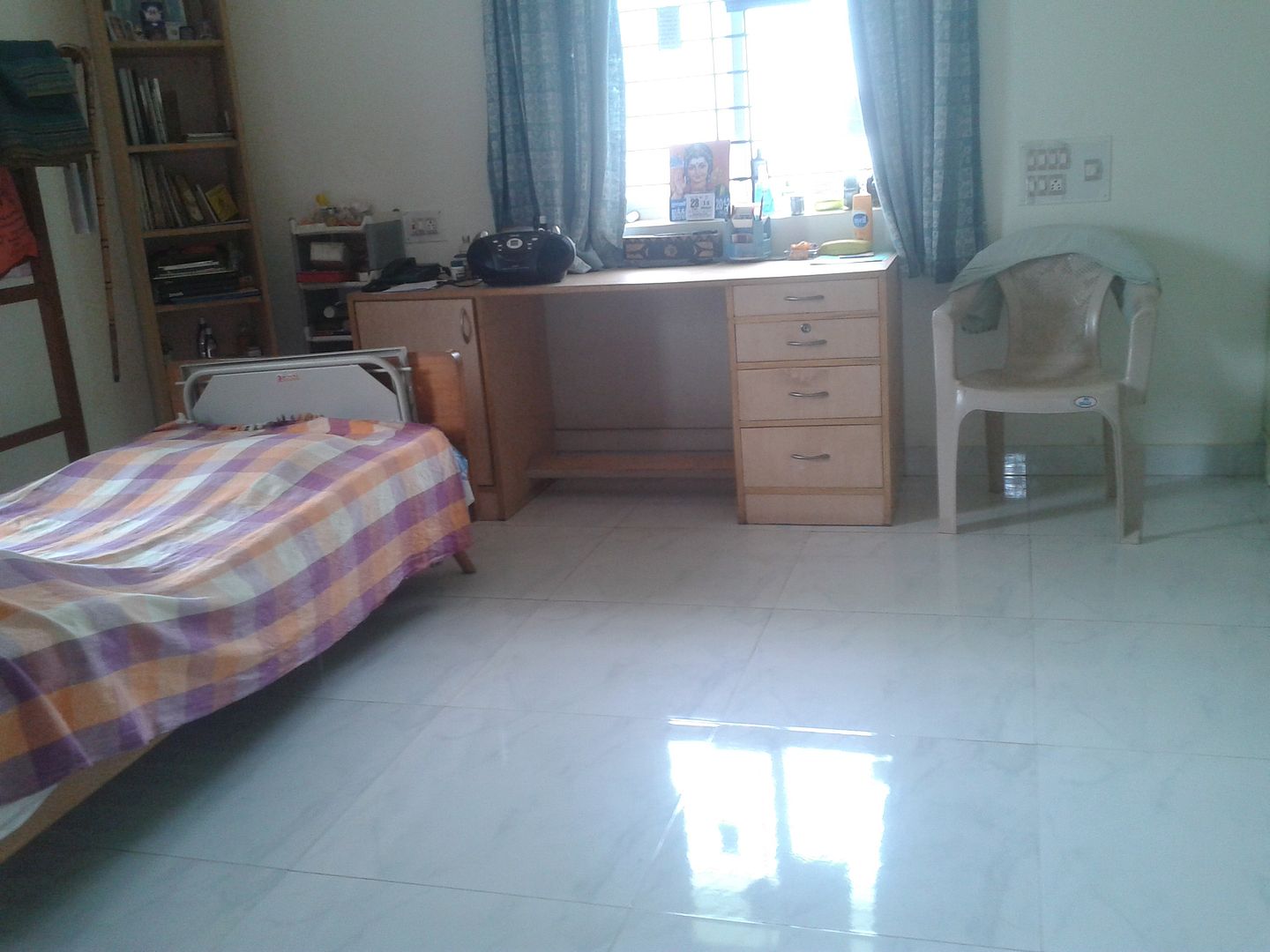 round the day involve, yoga, gardening, teaching students, doing housework, etc. Regular doctor visits are there in the home and the inmates can stay and visit their families as they wish. Besides a bit of a background check, the only criteria for entry, is a relatively healthy person, with the wish to contribute to another's life too. Vishranti, also has the facility of taking in people who want to visit and stay for short periods.

While I am there, the inmates gather around me, chatter, laugh and sometimes pull each other's leg, while Jayalaxmi and Priya look on with happy smiles. I am taken around the facility, their arrangements to welcome the new children for the orphanage, the neat vegetable gardens, etc It makes me wonder at what these two women have achieved through their fierce belief in their own happiness and that of other's. At an age where people find themselves a burden in society, these two ladies not only found their ways but also contribute in making the lives of so many others happy.

Anyone interested in contributing or contacting them can check out http://vishranthitrust.org/