Posted in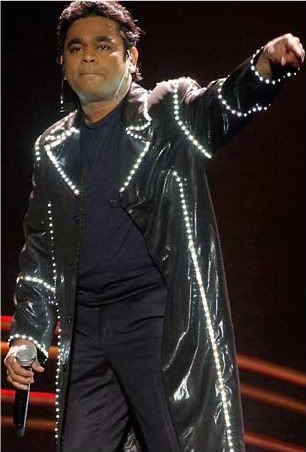 ARR the name that needs no elaboration celebrated his 45th birthday, January 6th with the video launch of his musical album 127 Hours in the company of Danny Boyle. Rahman scored for the song If I Rise in the film, based on real life events of mountain climber Aron Ralston. Boyle and Rahman worked together earlier in the 2008 Oscar Winning sensation Slumdog Millionaire. Rahman tweeted "Hey Guys, watch out for the world premiere of my new music video coming soon". There was a link that showed him next to a helicopter. A beaming Boyle described Rahman as "very simple, despite his fame."
Rahman further tweeted, "I am very excited about 127 Hours releasing in the UK today and what makes it evenmore special is that we scored the music here, in London." Rahman has been nominated for the Golden Globe Awards again for his work in the film and has also earned an Oscar nod for his composition If I Rise.
With international projects coming his way after the Slumdog bonanza Rahman is hard pressed these days shuttling between his studio in Chennai, London and LA. Next on the itinerary is a meeting with Nicole Scherzinger of Pussycat Dolls for an album collaboration in Los Angeles.
The road to success has not been easy for AS Dileep Kumar aka AR Rahman, born on January 6th 1966 into a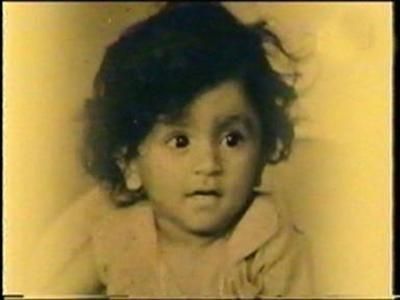 Tamil family with humble musical beginnings. Young Rahman's father, RS Sekhar was a musical composer and conductor that collaborated with notable Chennai musicians. Rahman loved to play the keyboards in his father's troupe.Master Sekhar worked with many prominent music directors in the south including Devarajan, V. Daksinamoorthy and Salil Chowdhury. Sekhar married Kasthuri when they were 31 and 17 years old respectively at the Lord Venkateswara temple in Tirupati. Rahman is the second of RS Sekhar's four children from theauspicious union.
While RS Sekhar was a musician in his own right and could have been famous on his own, fate had a different script for the family. RS Sekhar died mysteriously at the age of 42 after succumbing to a stomach ailment many attribute to black magic. It was a dying father's wish to see ARR succeed. He remarked, "I've spent all my life playingsecond fiddle. It is only through my son that I can hope to win some day." Those were tempestuous days for the young Rahman then aged 9. The frequent trips to the hospital and witnessing his father's helplessness at the hands of Almighty left an indelible imprint on the impressionable mind of the young Rahman. His theology shaken and being the only son in the family, Rahman joined Illaiyaraja's musical troupe at the tender age of 11 to escape domestic gloom and to put bread on the table.
This was baptism by fire. This is where Rahman's brilliance with the piano, synthesizer, harmonica and guitar began to bloom. In the ensuing decade Rahman played in various orchestras with colorful peers including Jojo, Sivamani and John Anthony. His musical genius was soon recognized and Rahman earned a scholarship successfully completing a Degree in Western Classical Music from Trinity College of Music in London.
His roots in Carnatic and Hindustani music coupled with his exposure to techno pop and the study of Western music made him the perfect ambassador to bridge the gap between East and West. The skills were there, but what the still spiritually antagonistic Dileep was lacking was soul. It was in the late Eighties while the borderline atheist Dileep was belting out tunes in orchestras amidst a spiritual vacuum one of his sister's fell ill.
Around this time the young Dileep started having dreams of converting to Islam which first began on one of his tours to Malaysia. Being close to his family, Dileep confided to his mother and a joint family decision was made to convert to Islam if Dileep's sister was cured of her illness. His sister recovered, the family converted to Islam, and in 1983 at age 23 the young AS Dileep Kumar became Allah Rakha Rehman.
The skills in his kitty, having found a spiritual footing AR Rahman set up a small studio Panchathan Record Inn at Chennai, a small window to the world of opportunity. ARR worked on ad jingles and other small assignments out of his shack , not as bitter,enjoying his work more freely having surrendered to faith. Opportunity soon came knocking in the form of film director Mani Ratnam and his 1992 film Roja. ARR captivated Bollywood with his score in Roja.
Fortune smiled and the flood gates opened for a spiritual and modest Allah Rakha Rahman. Rangeela in 1995 and Dil Se in 1998 further sealed his reputation. While Bollywood was enchanted by the ethereal fusion mix of ARR, the West had to wait a little longer to savor his effervescent melodies. The tornado swept the West in 2008 with the release of small time director Danny Boyle's low budget release Slumdog Millionaire. Rahman pocketed two Oscars for his work in the film crediting all glory to God in his acceptance speech, "Ella Pughazum iraivanukke." The film itself became a sensation winning a total of eight Oscars launching many careers and catapulting Danny Boyle to the big league.Till date ARR has bagged numerous awards including 14 Filmfare awards, 11 Filmfare South awards, Two Grammies, 1 BAFTA and 1 Golden Globe respectively, capping it off with a Padmabhusan in 2010.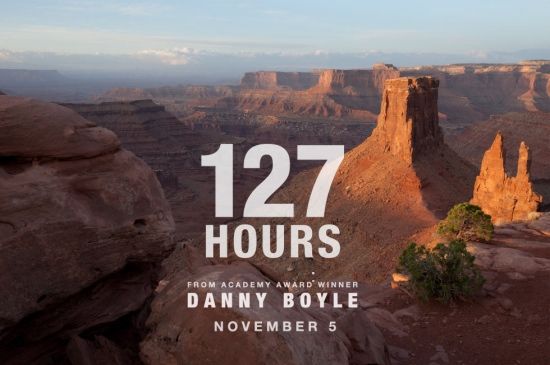 The film 127 Hours is about the real life story of mountain climber Aron Ralston whose right forearm was trapped between rocks during a climb in the Blue John Canyon in Utah in May 2003. With no help arriving and hope fading away Aron summoned his faith and severed his forearm with a dull Swiss Knife slowly and painfully to survive and see another day. The film has relevance not only for Rahman but for the rest of us.
We have our own arms to amputate to make a new beginning.
Listen to "If I Rise"