Posted in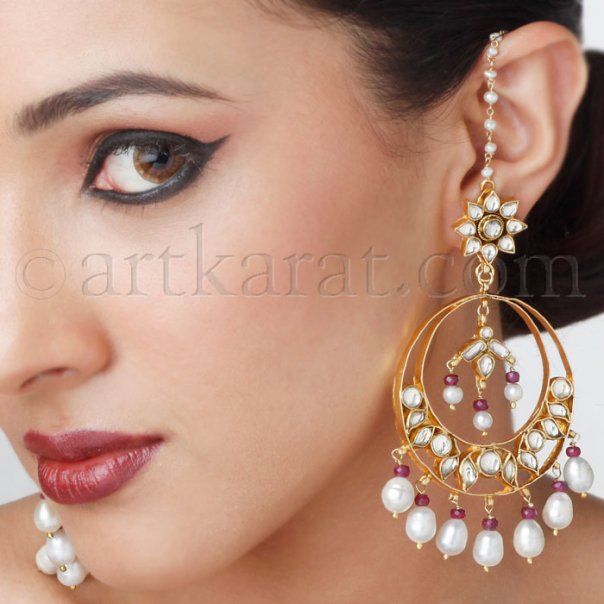 The Art Karat collection was introduced at a time when the concept of semi-precious designer jewellery was unheard in India, when gold was the only metal considered worthy of wearing as an ornament and jewellery was worn.
More for its social interpretation of status rather than its capacity to adorn. All that has changed, Art Karat jewellery is made in the base metal silver with gold vermeil studded with precious and semi-precious authentic gemstones. Each piece is handcrafted by some of India's finest craftsmen many of whom have won awards for their talent.
The Art Karat jewellery collection boasts of a wide variety of both classic and contemporary designs, to adorn a woman from head to toe,they create jewellery for every occasion. Their collection derives its inspiration from many sources among them are the temples of Khajuraho, the kingdoms of Rajasthan, the Mughals and the everlasting era of Indian cinema.
The collection has been showcased in more than 10 bollywood Blockbusters including Devdas, Monsoon Wedding, Kamasutra, Zubeida and recently released 'Yatra'of Rekha.Worn by some of India's biggest celebrities and the worlds most respected Royals, the Art Karat jewellery collection is possessed and cherished by
Thousands of admirers around the globe.



ASHA KAMAL MODI,is designer par excellence and the driving force behind the enchanting jewellery line 'Art Karat'.A trained gemmologist, Asha has been felicitated for her talent with the
President's award for design, the FICCI 2005 award and the prestigious Best
Designer Accolade by the Gem & Jewellery Export Promotion Council, among
many other recognitions.