Posted in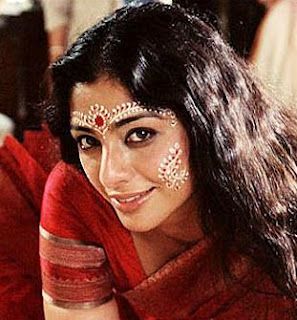 The Ashimas of Today......
Yes, you got it right- I am referring to Jhumpa Lahiri's "Ashima", that Ashima who left her parents, her familiar surroundings and her "muri-chanachur" to settle in a country the terrain, people, ways, and food of which were indeed "foreign"! When I read the book ( "The Namesake") for the first time, I was in India. I lived 10 minutes away from my parents. The book was awesome, but I began to relate to it only after I landed in Toronto five years ago. Unknowingly Ashima entered my senses and has continued to nestle somewhere in my heart 24/7.....

Couple of days ago, I was talking to an aunt of my husband who came to US 40 years ago leaving her parents and three brothers in the then "Calcutta". She came wearing a saree, sindur, and a bouffant on her head which proved to be more painful than the three stopovers during her journey from Calcutta to New-York! She had to wait six weeks for a letter from home; phone calls, that too at the neighbour's house and with a proper notice period, were beyond means. She craved for masur daal, mustard oil, garam masala –all essentials for the Bengali taste buds.



While I was listening to her, I quietly thanked my stars! After all, I can get all these at the Indian grocery store, five minutes from my house! Nowadays, I eat more Indian food that I ate in India; I speak more to my mom on the phone- I am aware why her maid was late, when it rained, and what they are going to have for dinner. I "see" them once a week on Skype where the conversation for the first two minutes is based on the notion that I look paler than the previous week and I don't look after myself and I don't eat enough!

Indeed we are a fortunate lot! I hear from the older generation here that "Oh, you are much better-off than we were"- so true! But, have we managed to defeat the Ashimas within us? Has Patel Brothers grocery stores and the wonders created by Steve Jobs and Bill Gates managed to wipe away our distance with the place that we called home for a good part of our lives? Every time I look at the world map, I notice the huge water bodies and land masses that separate me from my ageing father- my baba who sits in the balcony of our two bed room flat, where I grew up with my sister, and watches airplanes fly by and tries to figure out its direction- is it going to Canada?? The silence outside my window is deafening at times- I am so used to the cacophony of Kolkata traffic. I am told that the fruits and vegetables we get here are the best in quality, yet even when I cook them exactly the way my mom asks me to, it doesn't taste half as good as hers...

For Ashima talking on the phone was a luxury, forget face-to-face video chat (I don't think she ever heard of it in her youth when her parents were alive)! For us, it's reality...yet, we crave... May be in another forty years, there would be gadgets that would transmit touch, and I would sit with a young new comer and say, "Oh, you are way better than us!" But will she be happy? I wonder... maybe she would crave for something that I can't even imagine today...

During our weekend adda sessions with fellow-Indians, we crib about corruption in India, politics, pollution, education, healthcare, security, yet the sessions end with an universal "kab India jayengey?" and if someone there is actually going soon, she is always the object of envy! So, although we console ourselves saying that our kids have a better future here, in our hearts India continues to reside with all its glory, with all its insurmountable attractions! We live in houses that are "big" if not "huge" compared to the 800 sq.ft. cookie-cutter flats in Indian cities, we drive cars that for most of us would have been difficult to afford in India, we post pictures on Facebook, standing in front of The President's house, this square, and that statue, and our cousins dream of a life like ours... yet every moment there is an Ashima raising heads within us only to be chided by us with a deep breath...Thus, I realize Ashimas change in appearance, struggles, habits, lifestyles, but deep down they survive with an emptiness- an unfathomable bottomless pit that starts forming the moment the flight takes off from the Indian soil!

Home is where the heart is, and not where the hearth is.... Happy Independence Day to all Indians- wherever you are!