Submitted by
Khushboo
on Tue, 09/08/2015 - 22:29
Posted in
Washing dishes, cleaning, cooking, gardening there are so many household chores we do. Unfortunately,one thing we overlook is taking care of our hands. We are extra cautious when it comes to face and hair but forget about our hands which are equally visible. Especially our fingertips suffer a lot with small cuts,dryness, and brittle nails. Hands are exposed to a lot of wear and tear as they are our workhorses. Hands are susceptible to aging just like the skin on our face. As we age hands lose their plumpness and youthfulappearance.
Here are my 7 tips to keep your hands looking healthy and youthful.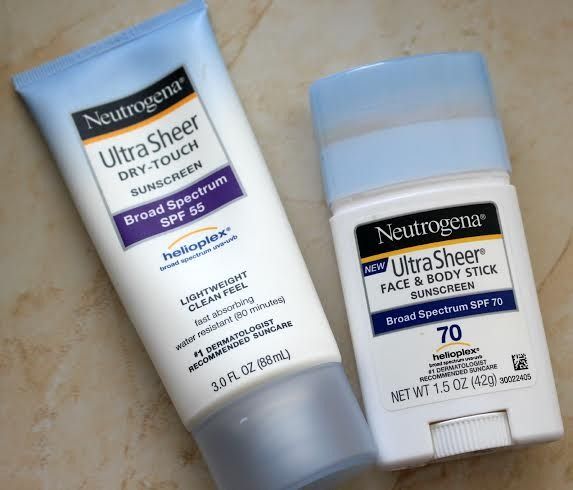 1. Wear SPF. Yes, our hands need protection too from the harmful ultraviolet rays which causes wrinkles, discoloration and much more.One of my Japanese friends always makes sure she wear glovesand apply SPF on hands whenever she is going out or driving. Spf 30 or above is suitable.
2. Avoid extreme temperatures. Do not wash your hands with too cold or too hot water. Extreme water temperature is harmful to hands. Always wash hands with lukewarm or tepid water.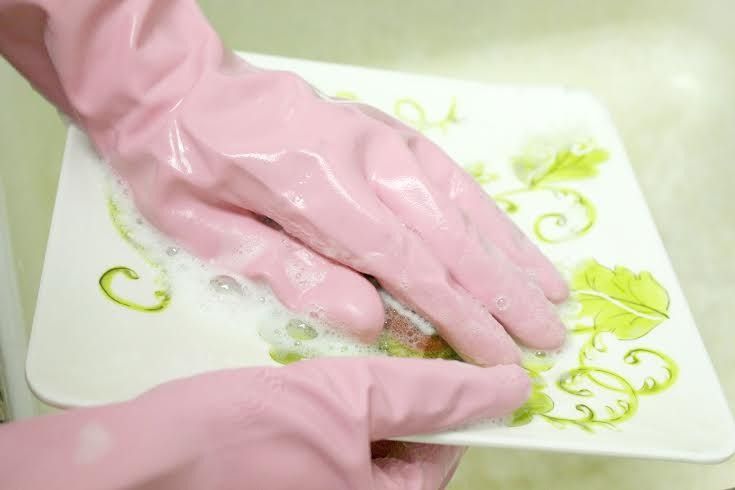 3. Wear Gloves. Dishwashing liquids, harsh cleaning agents or chemicals strip off the natural oils from the skin leaving it dull, dry and cracked. So always wear rubber gloves while doing dishes, cleaning,gardening or doing other household chores when your skin can come in contact with harsh chemicals. Follow with a moisturizer once you wash your hands.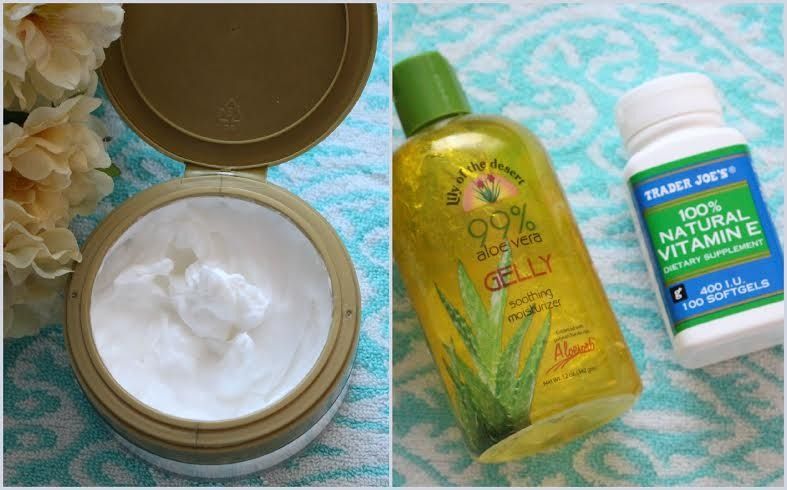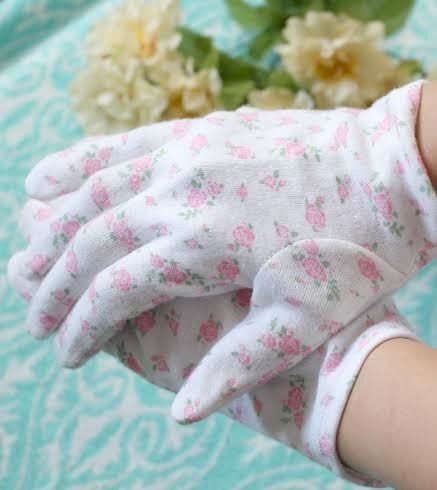 4. Moisturize. Apply moisturizer whenever you wash your hands, even the hand soaps cause dryness. At night before sleeping always moisturize so that the goodness of the moisturizer soak in. For added benefit wear cotton gloves to lock in the moisture. Wake up in the morning with extra soft smooth hands. You can boost up the power of your cream by adding in Vitamin E and aloe vera gel.
***DIY ­­­­: 1 cup anyhand or body cream + 5 Vit E capsules + 1/2 cup aloe vera gel. Combine everything together and use it tomoisturize your hands.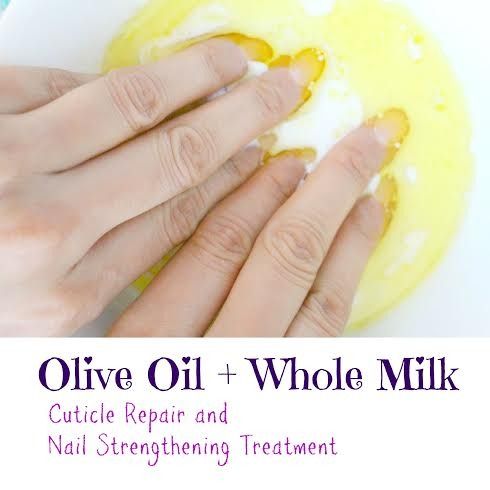 5. Protect you nails and cuticles. Weekly treat yourself with an at home cuticle repair and nail strengthening treatment.
***DIY­­­­ : 1/4 cup olive oil + 1/4 cup whole milk. Warm olive oil and milk in a small bowl. I microwave it for 10 to 15 seconds. Soak your nails in this mixture for 15 minutes. Then massage your finger tips. You can massage your hands too and wrap your hands with plastic wrap for 10minutes for deep moisturizing treatment. You can save the leftovers and store it in the fridge.
6. Apply Base coat when applying nail polish. We normally apply a top coat to protect our nail paint from chipping off but what about our nails. Prevent them from getting stained, dry and prone to breakage by applying a base coat before nail paint application.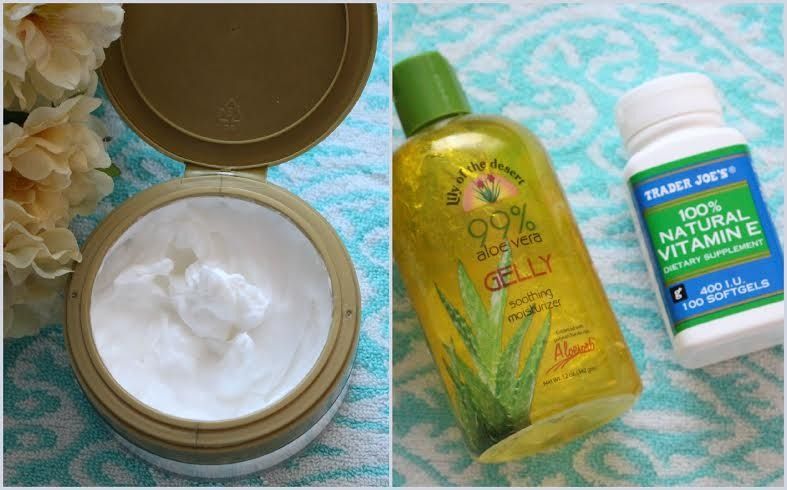 7. Exfoliate. I cannot stress how important exfoliation is. Treat damaged and rough skin with a homemade sugar scrub. It will help in removing the dead skin cells and rejuvenate the skin. You can exfoliate your hands once or twice a week.
***DIY HAND SCRUB: 1 cup body wash + 1/2 cup olive oil + half cup sugar. Combine everything together. Store it in a clean container. I always keep one near the kitchen sink. You can use hand soap too instead of body wash and coconut oil instead of olive oil. You might have to warm up the coconut oil if it is solid.
High Five for soft, smoother, youthful hands! Lavish them with care and pampering. Age gracefully and take care of yourself.
---------------------------------------------------------------------------------------------------------------------------
About the author: When I was in India, I was a Financial Service Consultant with the MBA degree, screwed up in a 9-­5 full time monotonus job. I got married and moved to USA in 2009. Most of us dream of that.But truly speaking the day I landed at LAX Airport I was not excited. I was only missing my family,relatives, friends. The flow of emotions were so intense that initially I used to feel, when will I go back..back to my country my people. I used to nag..nag a lot. Days passed and I realised thatthere is no way out and I have to stay here at least till my husband's project will continue.That wasthe peak time for me to decide whether to waste this time in nagging or should I make itworthwhile. When you are alone you get so much time to dip your hands in stuff you neverthought of, to understand that your life has a purpose. I got fascinated towards DIYs, healthyliving, crafting, writting and beauty which inspired me to pursue the esthetics course in and Ibecame a licensed Esthetician. I never thought of doing all this when I used to sit in a small bank cubicle. Few of my articles got published in the Indian magazine Woman's Era which boosted myconfindence and I stared blogging. Now every morning I wake up with a purpose,to learn, toshare. I want to learn and grow with each passing day and thats the aim of my life. Simple. Right!
About the column: Through this column I would like to share whatever I learn in the process of making my life better ( DIY beauty products, healthy tips, crafting, and much more). So stay tuned!