Submitted by
B-Khush
on Mon, 05/19/2014 - 09:16
Posted in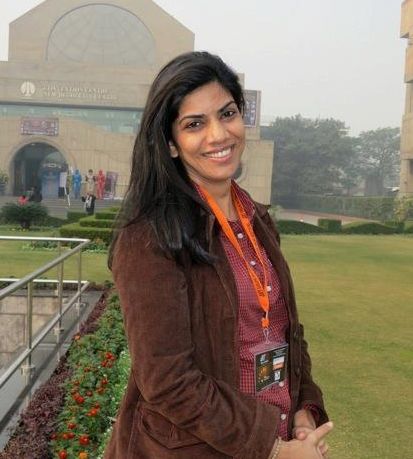 In conversation with Sangeeta Nambiar, the debutant director, who recently grabbed a couple of prestigious awards at the 7th Harlem International Film Festival for her film "A Gran Plan".
When did you realize that you want to be a film director?
When I was 8. I used to see all these films on doordarshan and I was fascinated by the entire flight of imagination I was taking every sunday. That's the time I knew I was hooked. But it took me a very, very long time to finally get there!
How challenging was it to fulfill the dream?:
The very fact that I waited 3 decades to realise my dream should give you an idea of how difficult it has been. When I finally set my mind to it, the biggest challenge was raising money. Thankfully some good friends pitched in. And then began the task of getting Farida Jalal. But she loved the story so that became easy. Now the difficult part is to find a release in India. Apparently in India no one likes a film in english that doesn't have sex and violence! or so I'm told by distributors!
Your debut directorial "A Gran Plan"won two awards in The 7th annual Harlem International Film
Festival. Tell us, how was the entire experience
I was so nervous! Harlem International Film Festival is a very fringe festival without the trappings of a bigger festival. So what they do is sit down and watch the submitted films. There's no red carpet. Just hard core film talk. When they were announcing the prizes, I thought the entire room was going to crush me. My sister just held on to my hand real tight...and the first award I won was the Mira Nair award. I floated to the presentation area and back!
"AGran Plan" is not a mainstream Bollywood movie. What were the initial reactions like?:
"This film will never sell". "It's a children's film".
Tell us about the story line of "A Gran Plan" and how was the experience to work with a veteran like Farida Jalal?
A GRAN PLAN is about a beautiful friendship that develops between a 10 yr old eurasian boy and his 68 year old Indian neighbor. They both share a river of sadness and in each others emptiness, find solace and space. It was wonderful and enlightening working with Faridaji. She's an ace at acting!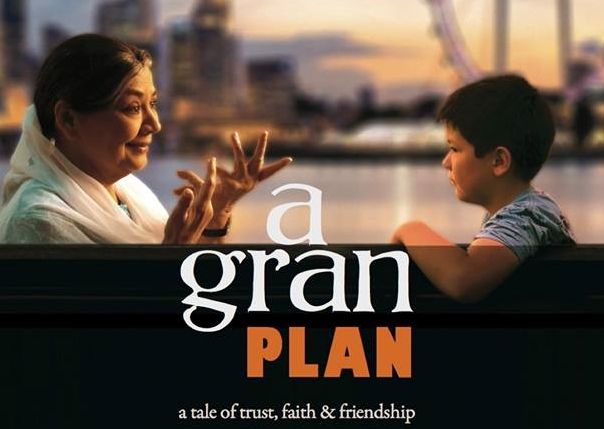 Could you please introduce our readers to the talented cast and crew of your team?
I was lucky to work with some of the best. Apart from Farida Jalal, I had the great honor of working with committed actors like Oliver Kennett (who was only 10 at the time but had the EQ of someone in their 50's); Tania Mukherjee, who's an under rated theatre actress based in Singapore and simply BRILLIANT - she really should be doing good bengali films; Neil Shaabi - again, at that time 11 years old and an amazing method actor; Siddhi Charan who was only 9 at that time but so receptive and sensitive to every instruction given.
"A Gran Plan" just got released in Singapore.How was the reaction? Any chance that it'll get released in other countries too?Any other project that we can look forward to?
The reaction to the film was incredible and very heartening. I am hoping to get it released in the US but honestly have no idea how to go about it! I am currently working on my second film.
"A Gran Plan" - A Tale of Trust Faith & Friendship
------------------------------------------------------------------------------------------------------------------------
Image Courtesy : Sangeeta's personal archive.