Submitted by
Saloni
on Tue, 04/17/2012 - 17:01
Posted in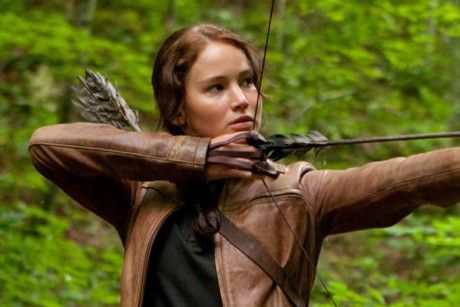 Surveys show that audiences are 'hungry' for strong heroines; and that sci-fi tales cater to this demand.

The heroine in the popular "The Hunger Games" novels represents a trend of physically strong and independent women taking center stage, especially in fantasy and science fiction films, say experts.


The science fiction genre has really been ahead of the curve in offering strong female characters. By its nature, the science fiction genre must imagine what is beyond our present reality, and so it is not so surprising to have female characters like Katniss Everdeen in 'The Hunger Games', the authors say.

Our society today is more equal, and consumers want to see powerful portrayals of female characters. Exposing young women to these stories and nontraditional female characters is positive, and hopefully will influence other genres of media to offer more complex characterizations of women characters.

Back then, the impulse was to shock the audience with images of these strong, athletic women. This is especially true with the Sarah Connor character in the 'Terminator' series who was portrayed in the first film as weak and needing to be rescued, but appeared in the second as surprisingly self-confident and physically strong.

The characterisation of 'The Hunger Games' heroine has evolved to show how she adapted to survive and provide for her family, but not so much that her femininity is compromised, the authors write.

Article Source : http://www.femefashions.com