Posted in
Restrictions really do bring out our best forcing the creativity and innovations out. Take this for example, I banned myself from wearing jeans all summer long and this self imposed ban helped me explore the otherwise ignored bits of my wardrobe. I got experimental with my pairings and even got my tailor to get creative and stitch up some cool and comfy substitutes for those denims. I enjoyed the process so much that even though we are well into the monsoons, I just cannot get back to my denims.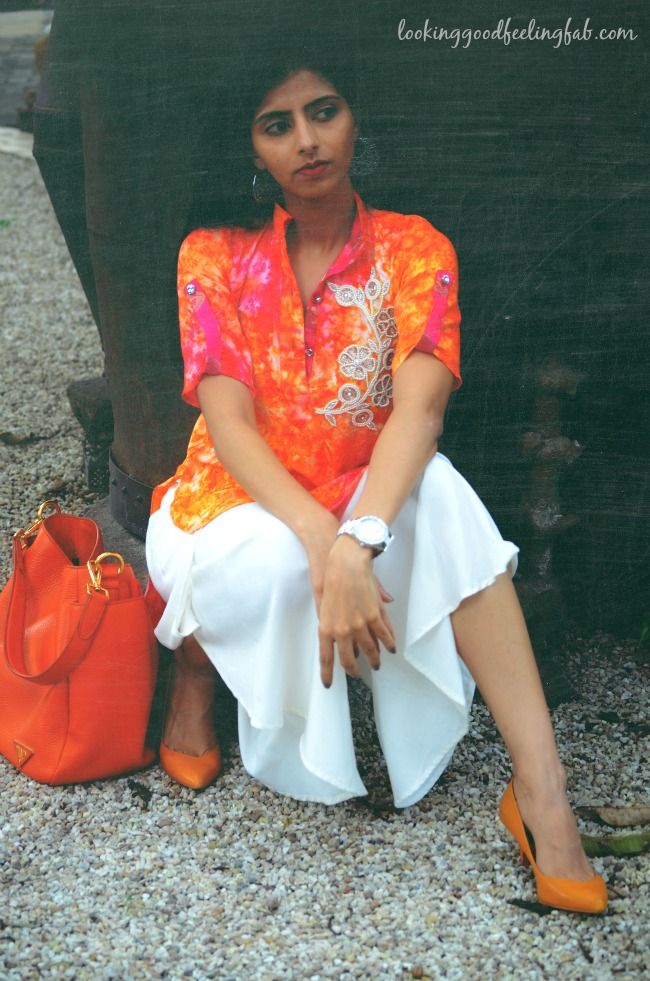 So while they patiently wait for their turn to enjoy the rains, I chose to take my funky dhoti pants out to enjoy the magic of the monsoon.
A dear dear friend of mine was wearing these dhoti pants and from the moment she stepped out of the car I could see nothing beyond the dhoti pants. Through the evening we made conversation, we laughed, we ate cupcakes and sipped on tea but my eyes never lost sight of those pants, so obsessed was I. I think by the end of the day she was so frustrated by my constant state of disarray or maybe she was just grateful that I did not pull her pants off, that the next day she graciously handed them to me so that I could have them copied.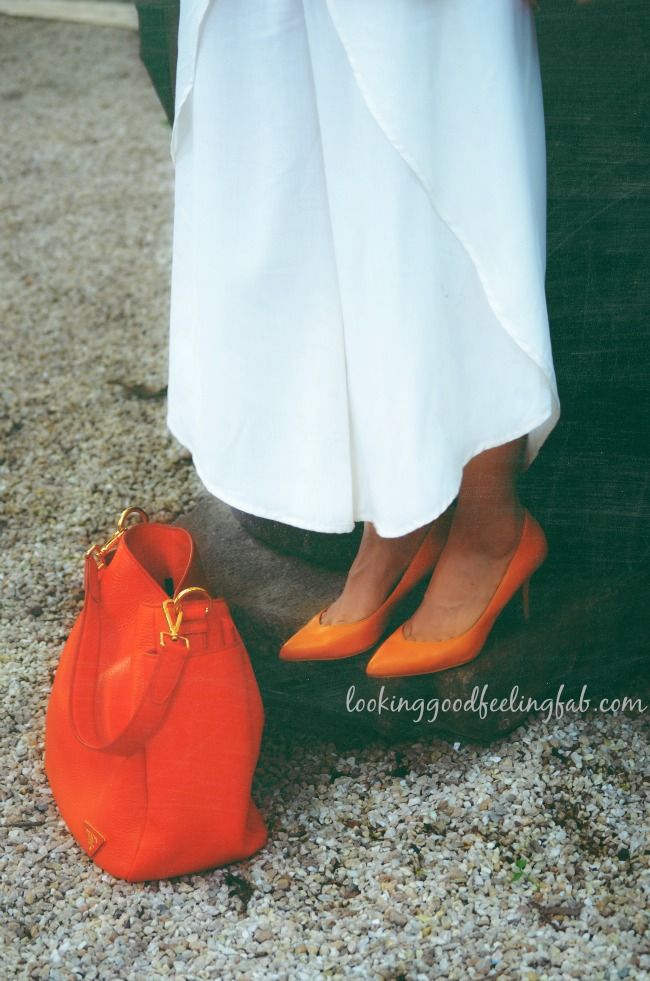 Yes I copied, I did!!
Got me some fabric and off to the tailor, who did as close a job as possible and I have been enjoying my pants ever since..
Every woman does need a fantastic darzi in her life. Sometimes I think a darzi is more essential than a boyfriend – seriously!!
Coming back to the restrictions. We all have to deal with restrictions in our lives, specially women. Some restrictions we place on ourselves. Some restrictions are placed upon us by others, by the home we marry into, by husbands, by the boss and then even our kids: each of their requirements and schedules.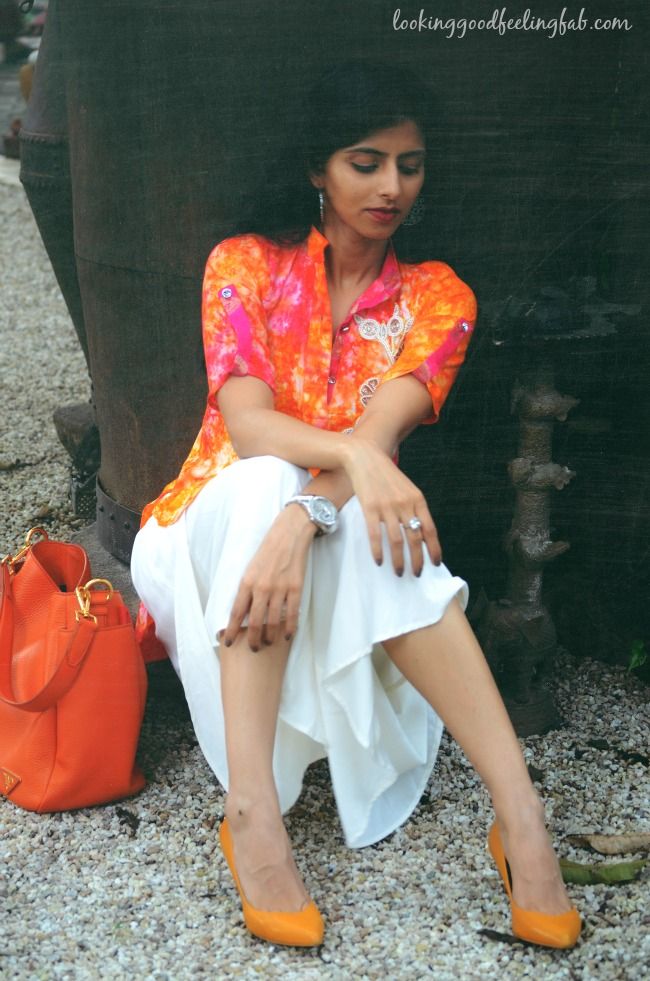 The question to ask is "am I letting these restrictions get the better of me? Am I using them as an excuse to crib and complain? or am I getting creative with them, working around them and using them to my advantage."
There is always a more creative way of doing things, not crossing the line and yet doing the things that make you happy. Restrictions always bring with them an opportunity…its all in the mind.
So leave a comment and help me out..
FEELING THE LOVE FOR DHOTI PANTS??
-------------------------------------------------------------------------------------------
About the Author : Abhilasha Mehta is an engineer and a MBA by profession, she always wanted to study and work with fashion. She juggles many roles together. but her day revolves around her role as a mother.
Link to her blog: http://www.lookinggoodfeelingfab.com
Article and Image Source : http://www.lookinggoodfeelingfab.com/2014/08/dhoti-pants.html