Posted in
I slept today, in the afternoon, after a very long time. When I woke up, the evening had already set in. As I entered the kitchen and lighted the stove to make tea, I suddenly remembered that I had a dream and in it, I have seen myself sitting on a tram car, which was lazily running across the Kolkata Maidan. I do not know whether the tram route that ran from Esplanade, across the Maidan, to Gariahat, through Bhawanipur, Kalighat and Rashbehari crossing still exists. I realised that I have not been to that part of Kolkata, for a very long time or even if I had gone, I never bothered to look out from the window of my car and feel the pulse of life that keeps flowing there, without any pause.
My family never owned any motor car and as a child, whenever we used to go to our Bodomama's(eldest uncle's) house in New Alipur, crossing the Maidan, we always travelled by taxi. The two scenes in the Maidan area that fascinated me were those of the herd of lambs grazing in front of the majestic Victoria Memorial and that of the tram car, lazily meandering its way through the limitless stretches of verdant green. I always desired that someday, I would get a chance to board that 'Rail gaadi', which moved through the greens. For many years, a tram car, to me was nothing but a smaller 'rail gaadi', which did not run but moved in a magical motion, almost like a dream.
My school at Harish Mukherjee Road, opposite to the S.S.K.M. Hospital was quite far from where we lived. I did not like the red school bus of ours, which reminded me of nothing but a match box, suffocating and claustrophobic at times. I loved the days when I used to miss the school bus, which was very rare indeed or when our bus broke down and the school could not send any substitute bus for picking us up. Those were the days, when Ma dropped me to school.
On, one such day, when the school bus failed to turn up but Ma could not come along for some reason. She requested Baba to drop me to school, on his way to his work. There wasn't any direct bus route between our house at C.I.T. Road and the school. Taxis were not so easily available at the rush hours, during those days. So, Baba and I boarded a bus, probably route number 39, to get down at Esplanade and change to some other route. After reaching the Esplanade, Baba remembered that he had some special class in the college, which he could not miss at any cost.
He glanced at his watch, looked at me worriedly and somehow hesitantly said, 'B, if I put you into a taxi, won't you be able to get down in front of your school gate?'
'I'll note down the taxi number, you do not worry, just behave like a brave girl and nothing will happen', he added.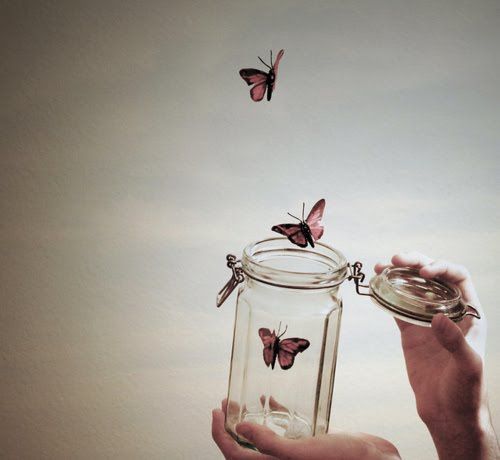 I understood that my father was getting real late for his college and he needed to go to Sealdah station and take a local train to reach on time. I smiled and said, 'Don't you worry for me, am a big girl you know, already in Class VI, only thing is that I do not like taxis much, can I not go to school by a tram, instead ?'
I do not know why my father seemed very pleased at that, perhaps he thought that a public transport was much safer than a private taxi or perhaps he just wanted to make me happy that day. He put me up on an almost empty tram, bought a 25 paisa ticket, gave that to me and told the conductor innumerable times to see that I get down at Elgin Road crossing. My school was a few minutes' walk from that tram stop.
That was my first ever ride in any vehicle alone, my most memorable ride. I remember flaunting my half torn ticket among my classmates, I probably showed it to my class teacher too and they all laughed. I felt that day that I had grown up at last, that my father had showed confidence in me made me immensely happy and proud.
In the evening, when Ma heard the entire story from me, she of course got very disturbed and started shouting at Baba for being an irresponsible and a reckless dad. I did not like my mother that day. What makes mothers think so differently from fathers baffled and bothered my young mind and I secretly promised to myself that when I grow old and have my own children, I would be a father to them and not a Mom. I had made up my mind that day itself that when my children go to Class VI, I would let them travel by tram, bus and taxi, alone.
It is a different story altogether that my children always had gone to school in their father's car. My children were once or twice taken by their driver uncle for a joyride by the tram or a double-decker bus, but otherwise they never had the experience of travelling by public transport, before they joined their respective colleges. I too had conveniently forgotten the promise that I made to myself and maybe because of that or for some other reason and I too remained a mom to my children, all my life and could never become their dad.
I cried a lot when, my son left home, three years back, to live in another city. He refused to be escorted by his parents and left alone. For the first few days, I kept calling him several times, to know whether he had his breakfast or has reached his work place on time. I visited him on the first month itself and checked his wardrobe, the mattress, the toilet seat and the wash basin to see whether they are all clean. I wanted to breathe the air of the place where he lived and felt relieved when I smelled life and freshness in it.
As time went by, I got used to it, his living away from home and me. I worried less and took pride in his growing up from Mamma's little boy to an independent young man. His sister still remained a baby to me till the day she made an announcement a few months back that she had won a prestigious scholarship would be soon leaving to continue with her Under Graduate studies in another country. After the initial euphoria died down, I continued with life as usual but I lost my sleep.
The day for her to leave home has arrived and as I watch today, my daughter packing her bags, I do identify myself with my mother. I know now why she cried every time I left her place, though she knew well that her daughter was going back to her own home. My daughter too is upset with me for being teary eyed, she too thinks that I have been all the while, unnecessarily over protective.
As my restless mind keeps shuffling between my days as a daughter and as a mother, recollecting and reminiscing my displeasure at my mother's lack of confidence in me, I try not to be angry with my daughter's words and tell myself that she too would be able to feel the exact beats in my heart one day when her children would step out of their mothers' nest, to take the fancy ride, on that street car, called Desire, Freedom and Quest .
---------------------------------------------------------------------------------------------------------
About the column : Champa's column :"Different Hues" will reflect on various aspects of Relationships.
About the Author : Champa Srinivasan is a Post Graduate in English Literature from Jadavpur University. She taught in a college under the Calcutta University for many years and had to give it up once her family started getting scattered. She now keeps herself busy, designing leather items for her family owned export business. She keeps travelling between her two homes and loves to write about her mother, her childhood days and her children, as her past time.
Image Source : http://theweavingserpent.com/