Posted in
A Tale of Two Cities ~
Our house in Kolkata is in middle of a very congested locality. We wake up to the honking of school buses and auto rickshaws every morning. We live throughout the day with the scooter mechanic's stubborn attempts to tune the conked out two wheeler engines at the next door garage and we go to sleep listening to the clueless beats of our neighbour's son practicing his bass drums.
It is an old three storied house and getting to live on the top floor obviously comes not only with the penalty of climbing up those steep stairs every time we return home but also with the bonus of enjoying the fairly large roof top terrace exclusively and all by our own.
Our living room window on the south opens out to a pond, which is drying up fast due to negligence of the municipal authorities and is mostly filled up with muck. The bamboo frames of discarded clay idols keep floating all year in this pond, which was once green and beautiful. A series of tall Radhachura or yellow gulmohar tress stand in a row on our side of the pond, silently staring at the lone Krishnachura, which spreads it branches on the other bank. It is a rare visual treat for all of us when these trees blossom in the spring but that the riot of yellow and red does not last very long. The pond and the surrounding trees, of course, attract the avian visitors at the early morning hours some times and though we live there in the heart of a dirty, polluted and over populated city, we too get to see a solitary kingfisher or a flock of flying parrots, on our lucky days.
We have been living in that house for many years now. The children have grown up in that house and they think of only that one place as their Home. The grocers, the tailors, the tyre changing shop assistant, the chemist, the vegetable vendors, the maids and the drivers who work in this locality, all know me, my face. The pizza delivery guys and the Flipkart people never face any problem in locating my house, there. I have a live in maid there, who I have brought home from my mother's place and I often tell my friends that Malati Mashi is the best inheritance gift, my Ma has left back for me. That elderly lady is in charge of the kitchen there and she knows exactly what to cook and how when my daughter invites her friends either for a three course Italian dinner or a simple South Indian breakfast. At times, I feel all at a loss in my own kitchen there and that reminds me of my hassled days in my mother in law's kitchen, when I was a new bride.
For running my house there and taking care of my daughter in my absence, I am completely dependent on that lady and my driver Shiv, who has been with us for the last 18 years. My daughter has practically grown up on his arms. It was he who used to carry her to her play school, on his lap and wipe her face with his kerchief and comb her hair, before seating her in her nursery classroom, when she was a kid. He, when asked, once, said that he did all those because he saw all mothers doing the same to their children and he did not want my daughter to feel left out, just because her mother could not accompany her to school.
I know and I acknowledge everyday that my life could not have been the same without these two people around me and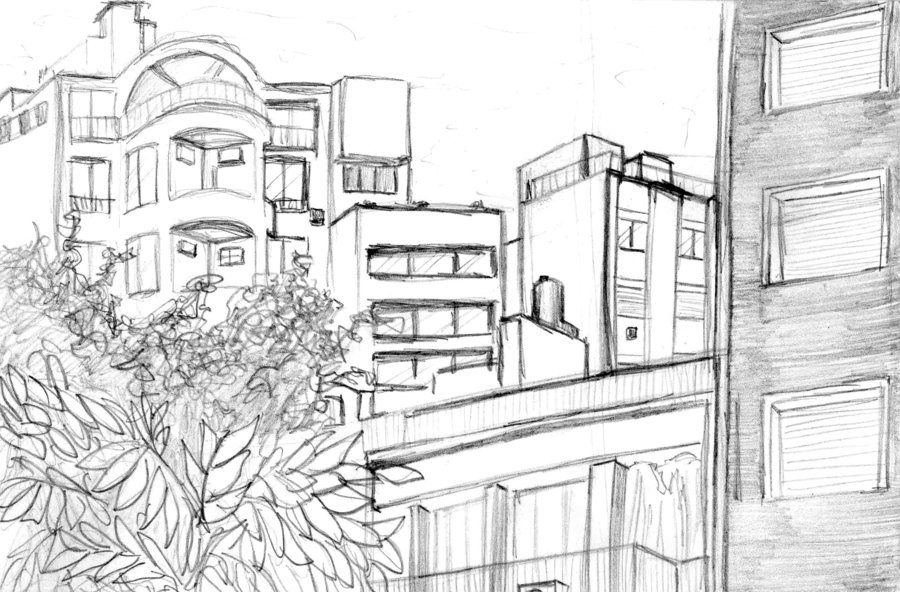 it would have been practically impossible for me to travel so frequently and a have a life of living in two cities, if Malati Mashi and Shiv were not there by my side.It has now become a routine affair for me to keep shuttling between Kolkata and Chennai, my husband's place of work, every fortnight or so. Travelling between these two cities to me is almost like catching a metro from Garia to Dumdum and as the journey is always, from Home to Home, I do not need to pack even the bare essentials. At times, I just hop into one of those flights, whichever is available the cheapest with a handbag and my laptop.
Having travelled to this city, for more than three dozen times, in last three and a half year, I now know the route from the Kamraj Airport to my home here in Chennai like the back of my palm. Driving in Chennai is no way an easier task than driving in Kolkata, and I agree that the traffic at both these places can give a stiff competition to each other in terms of being chaotic and confused to the core.
But the moment one enters the street where we live in Chennai, it is another world altogether. There are hardly any high rises in this locality. The houses here are not huge but all small independent ones, each house overlooking a tiny lawn near the entrance and having a garden at the rear side. Most houses in the neighbourhood are blessed with trees blossoming in abundance and almost each house here has its own row of banyan and coconut trees. The huge leaves of these trees in the garden often sway madly, whenever the southern breeze from the sea is strong enough and they cast a dark shadow in my kitchen from the back, scaring me with the whistling sound, appearing almost uncanny on a lonely afternoon.
We have a resident cuckoo bird in our garden here, which cares the least for the seasonal calendar and keeps singing merrily all year long. I had once spotted a baby peahen sitting on my parapet wall and was so mesmerised by the sight of it that the 'sambar' got burnt on the gas oven and I stood still near the window, holding the phone on my hand, not knowing whether to take a picture or call up my daughter and tell her about the wonderful splash of blue and green, on the neck of the wonder bird.
I have spent many afternoons here, just walking up and down the lane, where we live, lazily, doing nothing but just gazing at the sky and smelling the flowers at the neighbourhood gardens. None of my neighbours know my name here, the local grocer do not know in which house I live, I have no cook or a driver to help me out and no one cares about where I have been going to or what clothes I wear. I take great delight in doing for my daily grocery shopping every evening and I love to spend long hours in the kitchen too, whenever I am here. My children do not like visiting this place nor do we entertain many guests, so mostly the cooking is for two of us and I take full liberty in experimenting with new recipes every other day.
I think I have come much closer to my favourite poets while staying in this house in the last couple of years as at times these poets and their poems are my sole companions here. Here I hardly have any one to talk to, I do not have any classes to attend, any work to complete, no malls to visit or friends to meet, but still I do not feel like missing out much. The 'Peace' that I feel here is so enticing that at times, I do not mind not being able to enjoy the 'Pleasures' that I get in Kolkata, the city where I was born and have grown up. At times, I do feel confused, when I ask myself, which of these places I would prefer as my future city, as my Home!
My husband often talks about his post retirement plans these days. He says that we need to think ahead. Children have found out their own ways, he says. We can now choose one place and settle down there for good. Kolkata remains my adolescence's crush and the first lover of my youth. The city has taught me to succumb to all the temptations of this world, to spin a secret dream. Calcutta's call is difficult to refuse. The city has a forbidden charm of its own. The city of Chennai, where I am mostly these days, on the other hand stands like the most dependable companion of middle age, on whom one can rely upon and have faith.
At 51 today, I feel am living on the threshold of two worlds where my loyalty keeps swinging between romance, adventure, forbidden fun and the assurance of stability and settling down. My daughter and my friends say that am lucky to have a choice. They tell me that it is that this two city life of mine which has kept me so full of life as I always have a homeward journey to look forward to, even when I am at home. Yes, all they say is true. Life has not been dull for me even for a moment, in last few years. I do have two Homes to keep, am busy always. But how do I make anyone realise that every time I collect my boarding pass at the airlines counter and get ready to take the flight, I invariably feel the pain of breaking into two halves, my one and only heart.
--------------------------------------------------------------------------------------------------------------------------
About the column : Champa's column :"Different Hues" will reflect on various aspects of Relationships.
About the Author : Champa Srinivasan is a Post Graduate in English Literature from Jadavpur University. She taught in a college under the Calcutta University for many years and had to give it up once her family started getting scattered. She now keeps herself busy, designing leather items for her family owned export business. She keeps travelling between her two homes and loves to write about her mother, her childhood days and her children, as her past time
Image Courtesy : dibujameuncordero.deviantart.com