Posted in
Winter is almost here and its time to start layering on the trends from fashion weeks from across the globe. One of the biggest Fall Winter trends (and my favourite) is the draped jacket or the blanket coat, that has made its presence felt on all the major runways, from Burberry to Etro, to Roberto Cavelli. The lack of form and structure allow the jacket to drape itself around the wearers body, making it versatile and flattering for most. I have just one problem with the Blanket Jacket trend – The Price – the huge price tags are just not justified for a piece as simple as this.
But worry not I have the perfect solution…
A DIY DRAPED JACKET OR BLANKET COAT..THAT WILL ONLY COST A FRACTION TO MAKE, WE CAN BE TRENDY WITHOUT PAYING A HUGE PRICE!
I am a big believer in the age old adage " why buy it when you can make it." and I dont think there has ever been a more DIY friendly time in the history of fashion, than the current era of Youtube and Pinterest.
Those beautiful pins and quick youtube tutorials, make everything look so easy that I often I walk into stores, find something I love, look at the price tag and think "woooohhhhaaa, are they crazy? I can totally make this myself". I quickly deconstruct the process and recreated the piece in my head, and voila!! a DIY project is in place. Of course actually getting down to doing the DIY is a whole different ball game.
I don't know what comes in the way, maybe the tedious process of collecting all the supplies, maybe its the risk of it turning out to be a complete failure and waste of time, I am not entirely certain but I think it mostly is sheer laziness, and the nervousness of having to use my fingers for anything other than typing furiously on my various keypads, all those who can relate shout "hell yesss" and leave a comment below.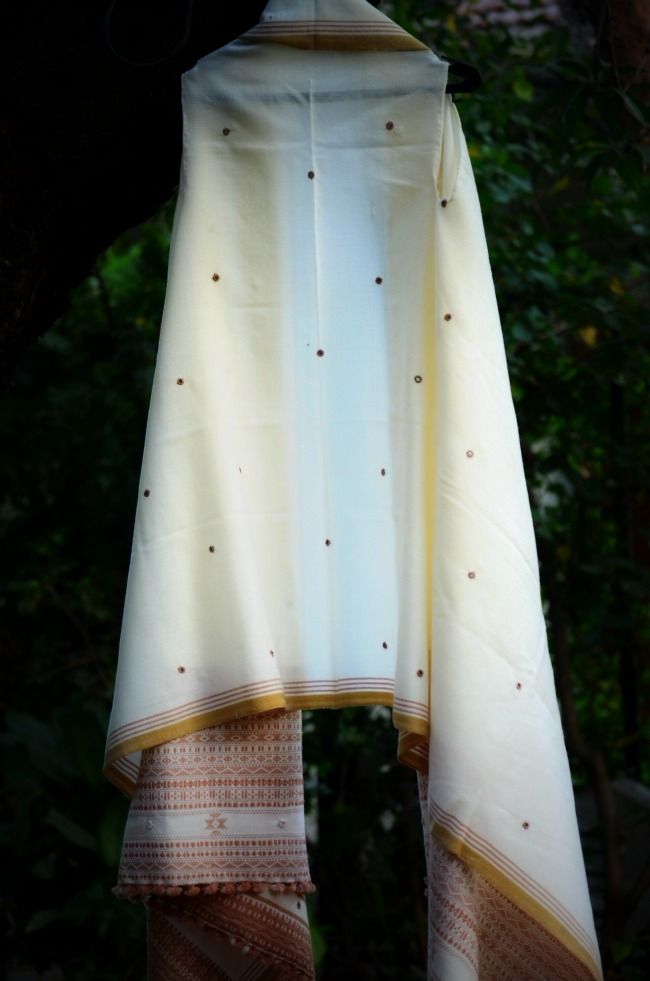 But today's DIY is seriously simple and you don't even need to head out of the house to gather and buy supplies. All you need is nimble fingers to pull out your moms most gorgeous shawl without her knowing, a whole lot of courage to cut 2 holes in it, resourcefulness to get someone to finish the frayed edges of those holes and ingenuity to pair your DIY draped jacket with everything and proudly show off your brand new creation even in the most inappropriate situations.
So watch the video and get DIYing..
-----------------------------------------------------------------------------------------------------------------------------
About the Author : Abhilasha Mehta is an engineer and a MBA by profession, she always wanted to study and work with fashion. She juggles many roles together. but her day revolves around her role as a mother. Link to her blog: http://www.lookinggoodfeelingfab.com
Image and Article source : http://www.lookinggoodfeelingfab.com/2014/11/diy-draped-jacket-blanket-coat.html