Posted in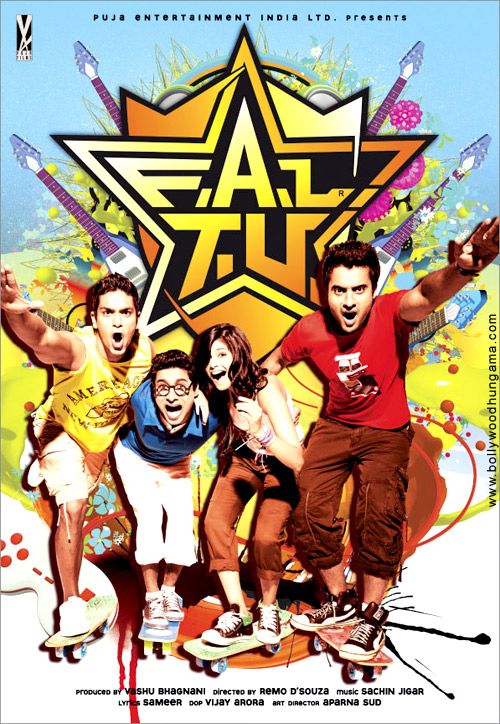 Produced by Vishal Bhagnani, Directed by Remo D'Souza, F.A.L.T.U. is the first film ever in the history of Bollywood, being released Worldwide on Internet. It is indeed an ingenious effort by the producer to take Bollywood to a new height. Jackky Bhagnani,Puja Gupta,Arshad Warsi and Ritesh Deshmukh will be seen playing the lead roles.
"In collaboration with Zee communications, 'F.A.L.T.U.' will release on the Internet simultaneously with its Indian theatrical release on 1st April 2011. The film will be available online from 4 pm GMT onwards. Viewers can logon to http://www.zeetv.com/faltu/ to register and pre-book for the movie.
Faltu is a story of coming of age of today's youth. They don't choose a different path but create one.
Inspired by Mr. Nek Chand the creator of the famous Rock Garden in Chandigarh the film exhibits how the discarded waste of the society when channelized smartly can create a Rock Garden and become the pride of the nation.Faltu is a story about a group of friends that are considered a total waste. The cherry on the cake being that they take pride in the fact. These hard-working back-benchers are hardly seen working. They crowd up the clubs of the town while the lecture halls remain empty. However a turn in their life leads them to such a situation where fates of many more like them comes in their hands.
"As per Vashu Bhagnani, "Indians residing overseas have to pay considerably more to watch a film while here in India entertainment is still cheaper and affordable. In the US, the Indians pay about anywhere between USD 5-12 to watch a film, which is approx Rs. 500 per ticket." And this instigated the avant-garde producer to release the film on web which not only give the viewers a comfortable movie-viewing experience but also help in saving money."
Audiences can book and enjoy the film F.A.L.T.U. at as low as US$ 2.89 only on internet. On early registration, lucky winners stand a chance to win an all expense paid trip to India for 3 days. And that's not all, during their trip to India they'll get to visit film shoots. They will stand a chance to meet various Bollywood celebrities. Plus a life time opportunity to dine with Bollywood stars. The lucky ones will get to shake a leg with ace choreographer-turned-director Remo D'Souza and much more. There are lots of movie merchandise and freebies also to be won.
Sneak Peak :
Article Source : http://entertainment.in.msn.com/bollywood/article.aspx?cp-documentid=5058490