Posted in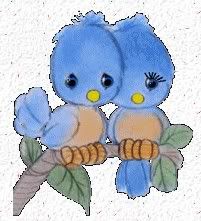 I intended to write an article on love and friendship but honestly I have no idea where to begin. The truth is do we ourselves know where our friendship ends and love begins? I am not talking about the sex part here; love is much more than mere physical attraction. It is about liking someone in a manner that you feel you can spend your whole life with that person; it may not embody anything physical in it. You might be captivated by the personality of a person who is not at all physically appealing to you. But you are ready to take the next step. You do believe that the sex part will come through.


But a lot of the readers might disagree with me here. For a lot of us, there can be no love without physical attraction. That is true to some extent. But that is not the subject of my discussion in this article. Sex is a different ball game altogether. So here I shall only concern myself to friendship and when it can become developed enough to be called 'love'. Now this love may be Platonic; it might stay within the bonds of good friendship only. It can also become obsessive enough to a point where two good friends might decide to get into a full fledged romantic relationship.

Companionship, a feel good factor all are the indicators of love. These are also the indicators of friendship. You might well ask me what the difference between love and friendship is then. Don't we love our friends? On the other hand, we can be very good friends with our partners too. But the kind of love I am talking here has an eternal feeling, a feeling which is yet unparalleled in the universe. The kind of friendship that I am talking of here embodies trust, a liking towards the person in concern and a certain degree of dependence on that person we call 'friend'. Sounds like a mathematical equation now, doesn't it?

Friendship and love can be two very overlapping feelings and for the sake of hypothesis it was needed to bind them by a certain degree of definition. So did you ever fall in love with your friend? What did you do then? Well most of us who were bold enough probably went and confessed their feelings for him/her. What of those of us who were not so bold enough to take the next step? Again here comes the concept of physical attraction. Has it ever happened that you really fell in love with one of your good friends you met over the net and then got turned off because he/she was not physically attractive? And then felt ashamed about it? What did you do then?

Could you face him/her? Or were you cool with the fact that that person was not attractive enough to woo you? If it was a stranger, then most of us wouldn't possibly care. But if it was a very good friend, could you carry on without feeling guilty or at least bad that you rejected him/her for something so "superficial" as physical attraction? And if you think I am going to answer these questions for you, you are wrong. The truth is I don't have any answers. These are some of the questions I wanted to ask, I have done my job. If you find the answers to any of them, please feel free to respond.