Submitted by
Antara
on Tue, 08/09/2011 - 00:32
Posted in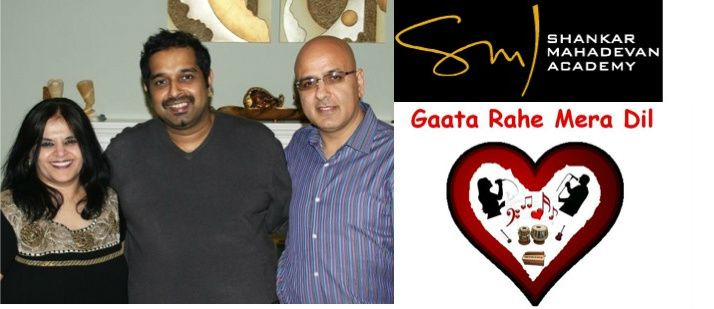 In conversation with Sameer Khera and Snehal Devani, their radio show Gaata Rahe Mera Dil has promoted quite a number of untapped talents from all over the world. The show has managed immense popularity in a very short time. In this interview the talented couple has talked about how it all started, the journey and how it got partnered with Shankar Mahadevan Academy and much more...
How did GRMD happen?
Sameer: I have had a passion for radio right from my college days. I successfully auditioned for All India Radio Srinagar and Delhi and hosted many shows when I was in college. When I found out about KLOKhere in the bay area, I expressed my interest in being an RJ again but didn't think I would be able to find the time for it. Snehal not only persuaded me to go ahead and try it out, but worked with me to come up with the right concept for the show and even though we hear her on radio very rarely, she is involved with every aspect of the show, from finding talent to following up and responding to emails to soliciting ads, etc. We initially discussed many ideas for the show and I have to admit, I was initially not sure how much material we would be able to find for such a show, but thanks to her confidence and her help in finding talent we have now featured approx. 125 unique artists. GRMD touches people at an emotional level and engages people in ways very few shows can and is a concept that has been successful on TV but never on radio and we both felt confident that if done right, it had huge potential.
Please tell us what is GRMD all about and what is the USP factor that makes it different from all the other similar shows?
Sameer: It is a simple concept. It provides a platform for hobby singers to be heard by thousands of people. If one sings well and wants their voice to be heard on radio, all they have to do is record their song and send it to us via email – we screen the songs,ensure that the recording is of broadcast quality and if accepted,we schedule it for a subsequent show – and voila! They become radio star. You also get to introduce yourself and your song to the audience. In addition we have done many celebrity interviews with artists such as Shankar Mahadevan, Shaan, Sunidhi Chauhan, Ghulam Ali,Anandji (of Kalyanji Anandji), Krishna Beura, Samir Date, Dipalee Somaiya, MikaSingh (http://www.gaatarahemeradil.com/Gaatarahemeradil/Interviews.html) etc, and whenever possible, we have solicited feedback from these celebrities for our singers. Getting direct honest feedback from such legends is a dream come true for many of our singers which no other show has been able to do. We have also allowed some of featured artists to co-host shows and sing live in studio which is also a first on radio.
Is there some inspiration behind the show?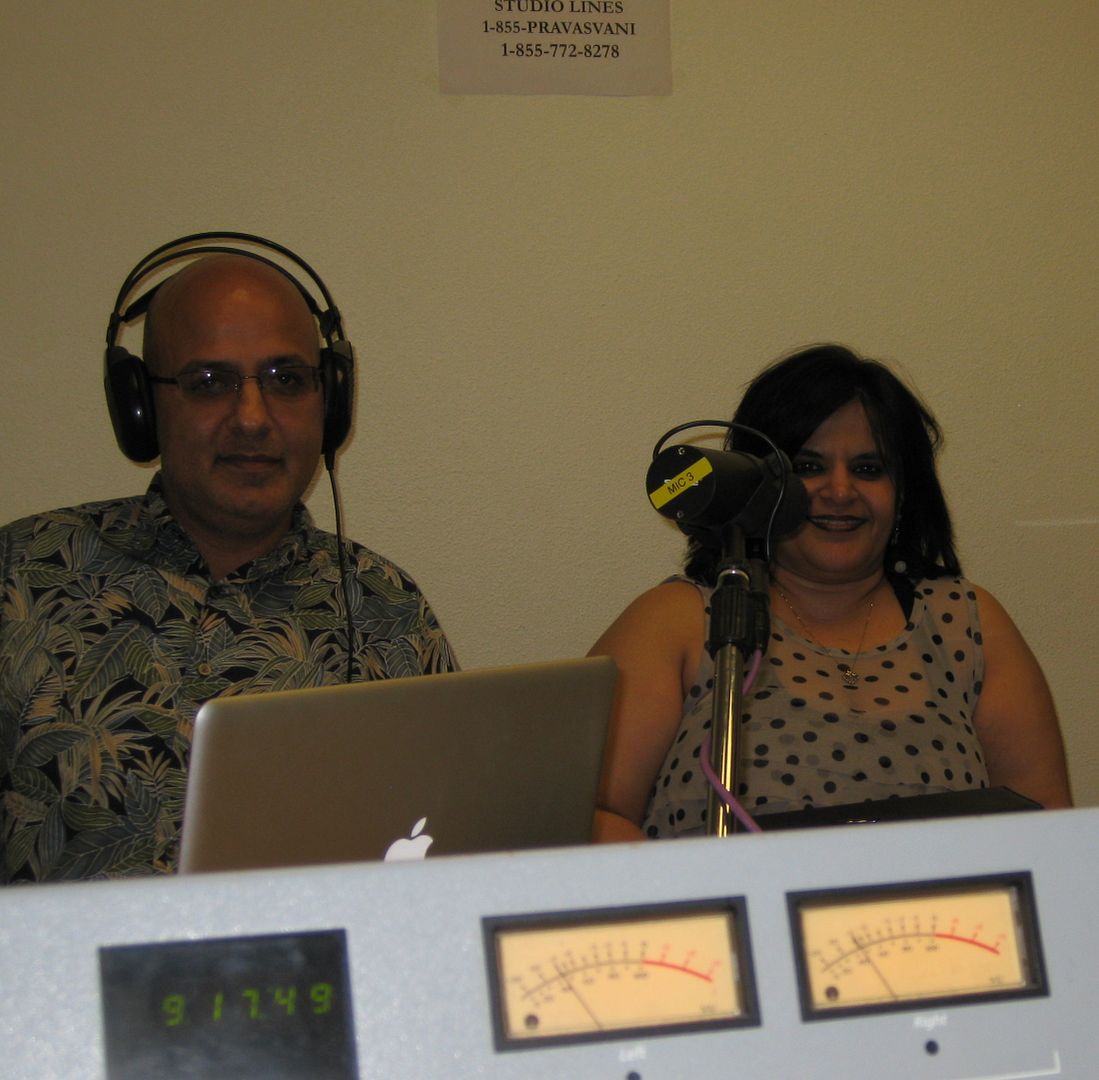 Sameer: I believe we are each others inspiration. Also, As I mentioned earlier I had a passion for radio and music since my college days. In Snehal's family music was an integral part of every family gathering. Together, the love for music, the sheer joy in making someone's day when their song is heard by thousands and they receive feedback, and the satisfaction that we have created a community – a Gaata Rahe Mera Dil family, where people look forward to meeting each other, people connect on facebook and then meet socially or get together to record – all contributes towards the inspiration for the show.
What are the challenges that you have faced so far?
Sameer: We are doing this purely as a hobby. Doing a quality production takes time which is hard to carve out but so far we have managed. It helps when we are both able to host just in case one of us has to travel. What has also helped is the support we have had from the extended GRMD family of featured artists who have been very supportive.
What is the present scenario of the "Desi" radio channels in USA? Do you think these channels can thrive in the future?
I think the overall quality of productions of most channels is below par. Good news is the only way is up. The channels can thrive if they improve quality of content and bring innovative shows on air. I think supporting these channels only through ad revenue is not scalable. I would like to see more Indian corporations come forward and sponsor shows.
Sameer, you are known as "Ameen Sayani" of Bay Area...what's your take on that?
Sameer: Ameen Sayani is a legend and it is an honor for me to be compared to him...I think he is in a league of his own. Only common thing between him and I is that we have good command over our Hindi and Urdu...(laughs)...and I actually met him briefly when I was in Dubai several years ago.
Snehal, Why and when did you decide that you'll co host the show with Sameer?
Snehal: Actually, more than co-hosting, which I don't claim to be my strong point, what I bring to the table is more of the back end work that goes with putting a show together. I am extremely organized and help with receiving the entries, screening, responding to the emails we receive etc. I have hosted shows with Sameer and also on my own now, but I am no where close to being as professional and comfortable with it as Sameer is – I have a lot to learn from him.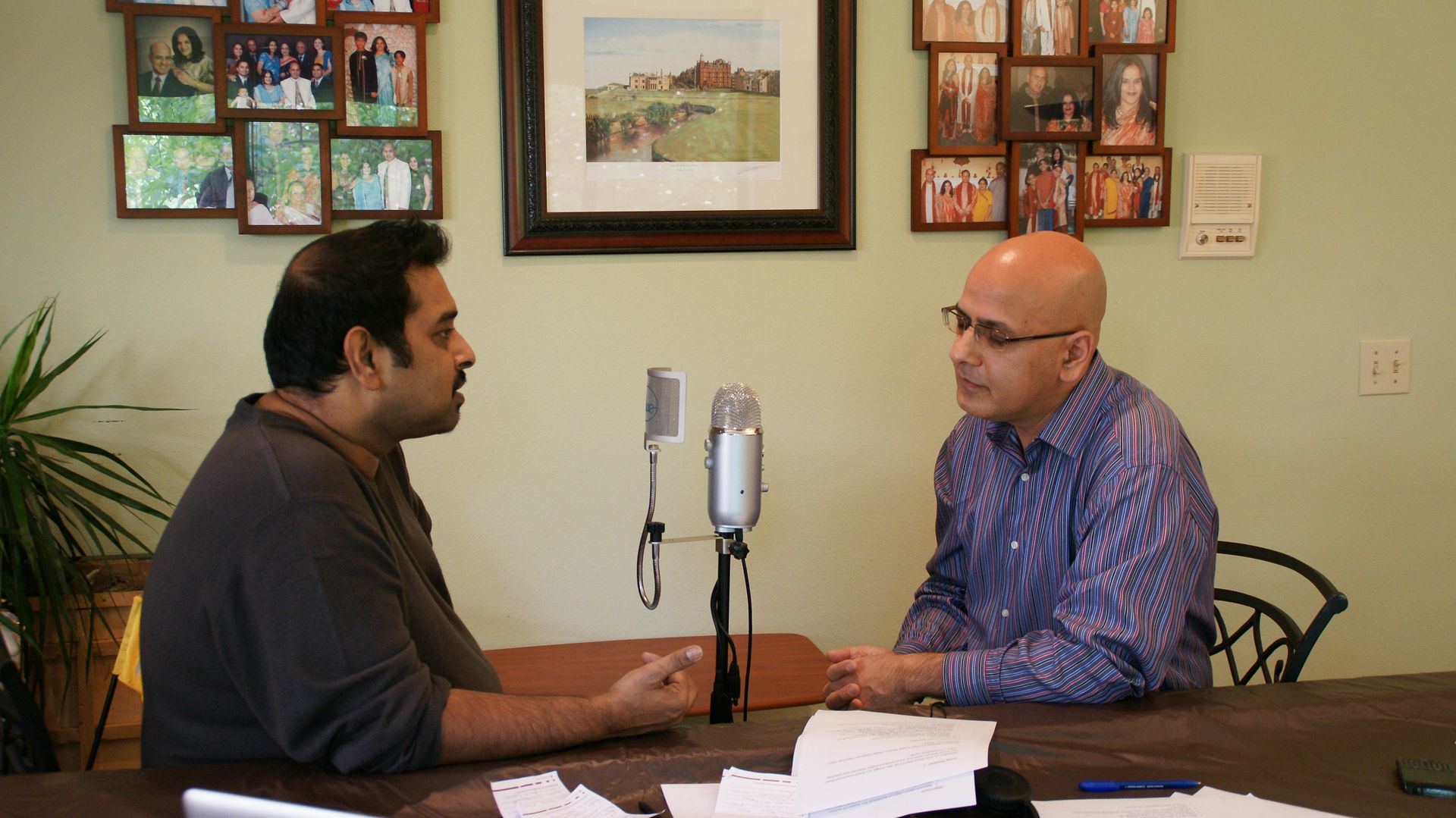 GRMD is now called "Shankar Mahadevan Academy's Gaata Rahe Mera Dil" Please tell us about the partnership?
Sameer: This is a huge honor for us but a testament to what we have been able to do with the show. We will partner on a number of initiatives and bring quality music lessons to listeners in the country. This meets GRMD goal of promoting music and SMA goal at the same time. Shankar will be active on the show personally and will provide feedback to our featured artists regularly.
What can we expect from GRMD in the next 5 years?
Sameer: 5 years is too long...we just want to have fun and continue doing what we enjoy. We have met some amazing people and built lasting friendships through the show and we hope to connect with many more people over time.
Message for the readers and how can they get in touch with theGRMD team?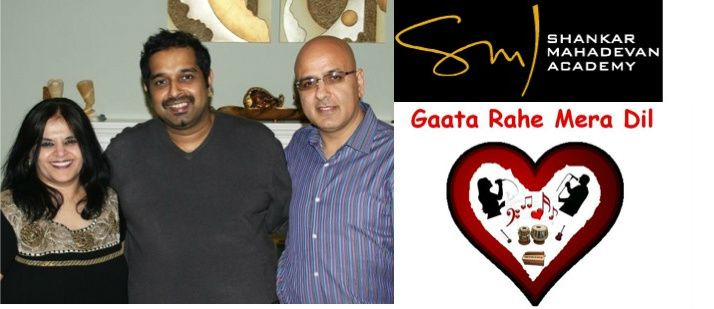 The show airs every Wednesday (9pm Pacific Time) on KLOK 1170 AM
Snehal: email us your songs on gaatarahemeradil@yahoo.com you can also join our facebook page – :
https://www.facebook.com/profile.php?id=100002540602130&ref=ts#!/gaatarahemeradil
email us at GaataRaheMeraDil@yahoo.com or watch out for events where you can meet with us and our featured artists.
Take a listen to GRMD's archived shows :
http://www.gaatarahemeradil.com/Gaatarahemeradil/Archives.html