Submitted by
Antara
on Sat, 10/24/2009 - 12:20
Posted in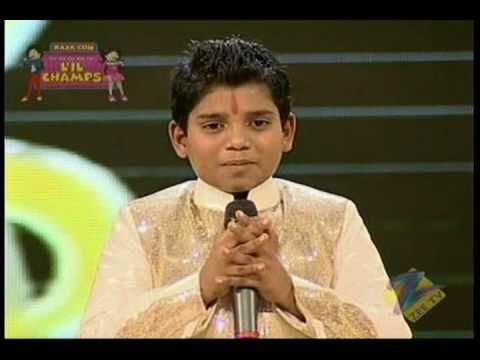 We congratulate Hemant Brijwasi on winning the Sa Re Ga Ma Pa Li'l Champs competition. For the last five months, millions of people around the world have been watching the cute Afsha and Dhairya the monitors of Zee t.v's Sa Re Ga Ma Pa' Li'l Champs, fighting over the fact that who'll be the winner a boy or a girl, with their catchy slogan "jeetegenge sangeet ka world...boys ya girls".
So finally the fight is over and this year the winner is a boy! It's Hemant Brijwasi the humble 12 year old from Mathura, India.
Hemant once eliminated came back through the wild card entry.Hemant's performances got only better and better after that. He managed to receive good comments from most of the celebrity judges. Not to forget, his soulful rendition brought tears in Asha Bhosle's eyes. The other two finalists Shreyasi and Yatharth were very talented as well, but Hemant's versatile singing, his matured style and a typical rustic voice made him number one with 1,535,380 votes.
The grand finale of the Li'l Champs was held at Andheri sporting complex,Mumbai.
Hemant Singing "Saavare"