Posted in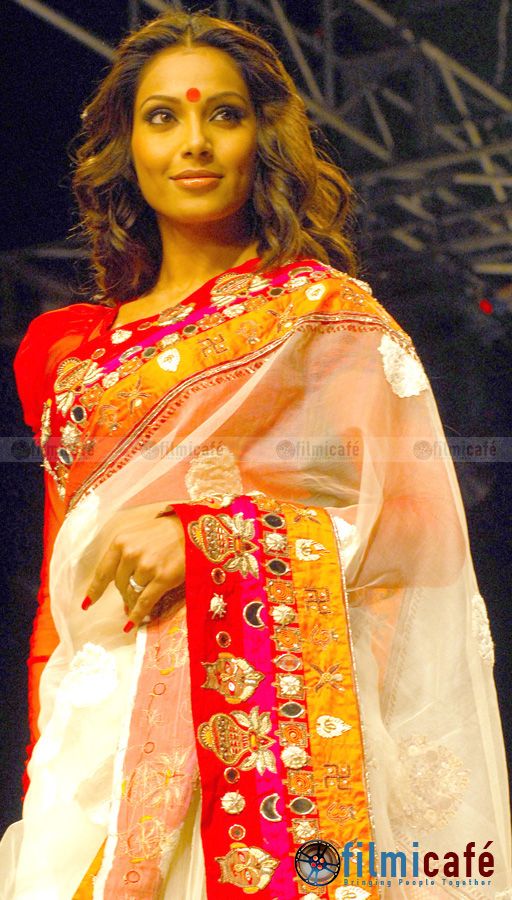 When I saw the pictures of Bipasha walking the ramp for the designers Mona-Pali at the kolkata fashion week..all I could think was she will look very beautiful when dressed as a quintessential bengali bride. The saree that she wore was beautiful and it very well suited her tall frame. The "Red" is the color of marriage as it signifies the importance of "sindoor". The white and red combination brought out the beauty of the dusky bengali beauty. The embroideries on the pallu and the edge is breath taking. To top it all was the full sleeved blouse and the red bindi that she wore.
So what do you think won't she look gorgeous when she becomes a real bride ??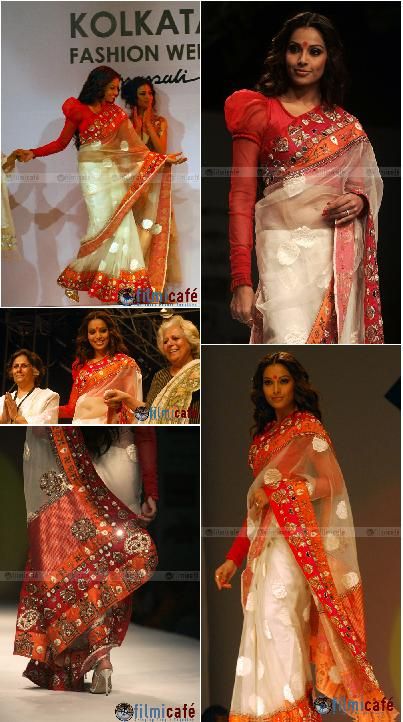 Image Source : www.filmicafe.com
Disclaimer: These images are used only for commenting puropse under the copyright act.