Submitted by
B-Khush
on Sat, 06/21/2014 - 23:29
Posted in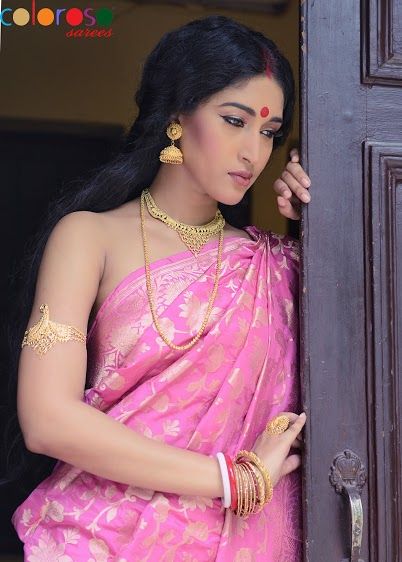 "If you can't fly then run, if you can't run then walk, if you can't walk then crawl, but whatever you do, you have to keep moving forward." – Martin Luther King, Jr.
Our column "Innovative Minds" is a celebration. It's a column where we will talk to all those fresh, talented women entrepreneurs who are following their passion...chasing their dreams...and making a difference by inspiring others.
This week we had the opportunity to talk to Tanuka Sarkar the proud co-founder of "Coloroso Sarees" An exclusive brand with an endeavour to fuse Modern Designs with India's Vintage Weaves.
Tanuka, Tell us about yourself
Born and brought up in Kolkata. Graduated from Jadavpur University in Comparative Literature and a MBA in HR. I live in Kolkata with my husband and son.Having served for 15 yrs in the corporate world in the HR domain, I decided to be on my own which I had always cherished.
Who or what inspired you to start "Coloroso"? What does Coloroso mean?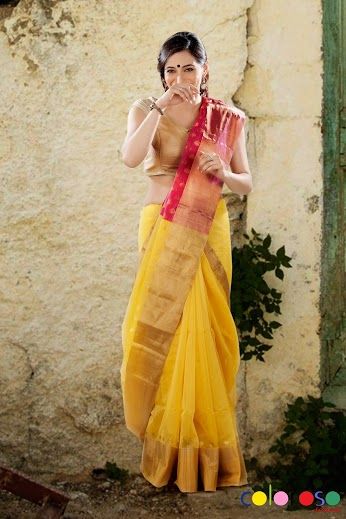 Since childhood I have always been fascinated with the drape 6 yards (saree). Even as a teenager I used to look forward to occasions where I could drape a saree. I have grown up seeing my mother and other ladies in sarees draped in various styles. and felt that a saree is nothing but an extension of one's personality and most importantly intellect. One would always find a piece to suit every mood and every occasion. There was always a hidden desire to contribute in this field, which culminated in the partnership with Joydeep to form Coloroso.Coloroso denotes colors and our collection displays vibrant colors across the spectrum.
Are you the sole owner of Coloroso?
I am a partner with Joydeep in this venture. Joydeep is a Marketing Professional, graduated from St Xavier's,Kolkata in Commerce and a MBA in Marketing and Finance. Joydeep lives with his wife and son in Kolkata. He has been employed for about 15 yrs in various corporate houses before embarking on his own into consulting in the Learning and Development space. We have been friends for more than a decade and Coloroso happened over a cup of coffee about a couple of years back.
Tell us about the collection. Are they designed by you?
COLOROSO sarees understand the growing fashion for old art forms. In modern fashion, there is a phenomenon called 'the conversation piece'. A saree, by its originality, rarity and unusualness elicits remark - 'Where did you get that? What does it mean?'We at COLOROSO realise wearing an heirloom or a revivalist saree attracts people, who gravitate to the fabric and ask: 'This is so unusual. What is it about and where did you get it?'COLOROSO's creativity revolves around reviving the ethnicity of Indian crafts. It explores the world of Banarasis and Chanderis. We generously infuse them in our creations. In other words our endeavour is, Fusing Modern Designs with India's Vintage Weaves. We usually keep the original aesthetics in mind while modernizing the process.We work with junior Art College Students and pick them up from various Art colleges in India, brief them about our kind of motifs and designs and engage them professionally on a freelance model. This has been an extremely satisfying step for COLOROSO. We have been able to meaningfully engage these junior artists against a commercial underline. It gives the students a lot of exposure and experience and we also are happy with the designs they provide us with.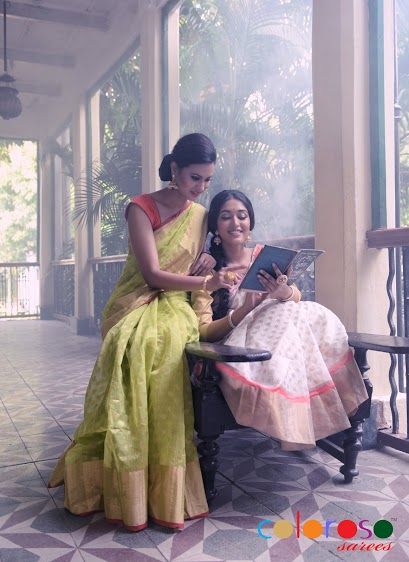 What according to you is the "Wow" factor of your collection?
COLOROSO's design philosophy is very simple and clear. The antique textiles and the cultural traditions of our beloved home town, Kolkata has been an inspiration of our creativity and designs. We use unusual fabrics, texturing and detailing, establish 'fusion' of styles, alongside elegant, stunning, pulsating and vibrant diverse dye of color palettes. Our creativity stirs up similes of primeval and medieval ages. We describe our collection as 'A Trending Phenomenon in Global Styling with a Touch of Indian Soul'.....At COLOROSO, we design and create an Earthy range of Eco Friendly Lifestyle Sarees under the label of COLOROSO, Sarees that will speak for you. All the product range which we have exhibited till now is completely hand-crafted by our craftsmen. Being hand-made, our sarees are essentially of Limited Edition with Limited Color Mishmash.
What is the age group that you cater to?
We cater to almost every age group right from 20yrs to 70yrs.
A message for the aspiring women entrepreneurs.
Be on your own and strive for the best to fulfill your cherished dreams which offers immense self satisfaction beyond commercial gains in life.
Do you think Social Networking has helped in increasing the brand value of Coloroso?
Social Media has helped Coloroso big time in building equity of its brand not only in India but across the globe. We have been able to judiciously involve ourselves in the Social Networking sites and it has given us immense mileage in terms of building the brand and also generates revenue.
The upcoming events of "Coloroso"?
The upcoming events of COLOROSO are Exhibitions in Delhi/Mumbai in August and in Gurgaon in October.
How can the readers get in touch with you?
We have our store in Kolkata at :
Silver Arcade,
5 JBS Halden Avenue, Shop No: 1B, Ground Floor, Kolkata – 700 105,
Ph No : 033 40074936.
One may also visit us on face book at https://www.facebook.com/coloroso.in
or
visit us at www.coloroso.in
Come take a peek into the beautiful world of Coloroso :