Submitted by
B-Khush
on Mon, 01/27/2014 - 00:49
Posted in
"If you can't fly then run, if you can't run then walk, if you can't walk then crawl, but whatever you do, you have to keep moving forward." – Martin Luther King, Jr.
Our column "Innovative Minds" is a celebration. It's a column where we will talk to all those fresh, talented women entrepreneurs who are following their passion...chasing their dreams...and making a difference by inspiring others.
This week we had a pleasure to talk to Mitan Ghosh the proud owner of Mitan Ghosh Designs. Mitan has very beautifully infused her creations with the exciting blends of her traditional Indian roots and the modernism of the West.
Mitan, tell us about yourself
I am a crossover south asian fashion designer from New Jersey. I have a fashion background with schooling done from South Delhi Polytechnic, New Delhi and NIFT Chennai. My interests at present to is put myself at number one position in South Asian Fashion scene in the US. I am working very hard on it.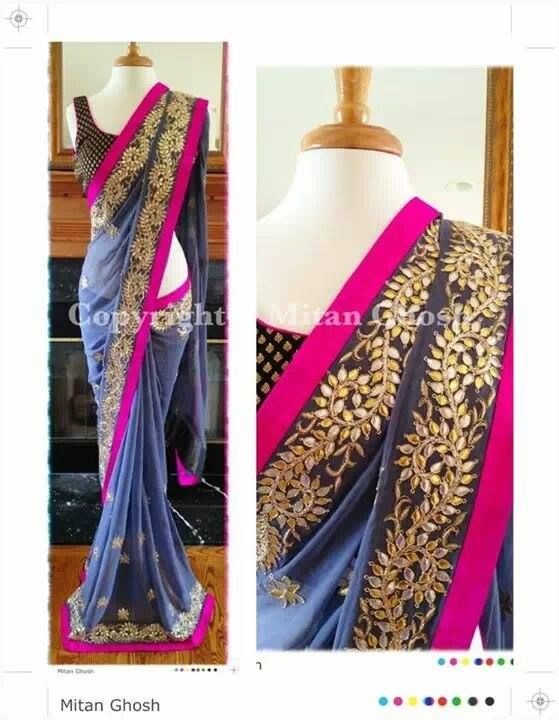 Who or what inspired you to start your own boutique?
After graduating from fashion school, I desired to create my own identity in the world of fashion. Unfortunately, this "DESIRE" of mine got lost somewhere balancing my new life and family in America. But after almost a decade, this "Desire" to creat something forced me to choose "Color" and " Us Women". And combining these three I created my first collection in 2012 November, and thus Mitan Ghosh Designs took birth.
Tell us about your design line,what makes it unique?
My products are my creation conceived in my mind. They are elegant, classy and fashionable. That's myUSP. I want my clients to feel confident and can love themselves more whenever they look at themselves in the mirror. Keeping that in mind I create my products and my clients love the uniqueness.
What is the age group that you cater to?
I cater to all age group.
Who is your role model when it comes to designing and fashion?
I don't have a particular person as my role model. I like to keep myself well versed with the world of fashion.
A message for the aspiring women entrepreneurs.
A business might look difficult in the beginning, but don't despair. With focus, determination and honesty, it will take you to where you want to be.
As a woman entrepreneur did you face any challenge so far?
It was not easy to make a buzz in this industry. With a long list of competiton around me in the beginning, it took time for people to even try me. But my USP got me where I am today. Now, I am a bit relaxed and I don't feel the competition around me, as my products are very different from others.
The upcoming events
I have many exhibitions coming up in NJ and PA area.
How can the readers get in touch with you?
Come take a peek into Mitan's Creations!!...