Submitted by
B-Khush
on Sat, 06/13/2015 - 22:19
Posted in
If you can't fly then run, if you can't run then walk, if you can't walk then crawl, but whatever you do, you have to keep moving forward." – Martin Luther King, Jr.
Our column "Innovative Minds" is a celebration. It's a column where we will talk to all those fresh, talented women entrepreneurs who are following their passion...chasing their dreams...and making a difference by inspiring others.
This week we had the pleasure to talk to very talented Sumita Acharya, the proud owner of Bombay Bead. Sumita's label includes stylish contemporary jewelry. Her style is bold ,organic, spontaneous and meant for confident women with an unpretentious attitude towards fashion and style.
Sumita, tell us about yoursrlf
There's no space for boredom in my life! And if plan A doesn't excite you, switch to plan B, C or D! That has been the motto of my life. Thus I have worn many hats in my life and career... blame my sun sign Gemini! Born in Bombay ( before Mumbai was born), brought up in Kolkata, moving cities post marriage, life has always been on the go , like a gypsy trail. But art and design has been the mainstay of my trajectory. Being a trained fashion designer and an artist, I have had my own couture label, been a fashion writer, worked as merchandiser with a multinational footwear giant, been a mother and homemaker, exhibited paintings in prestigious art galleries and been written about in the media, done social work and now back to being a creative entrepreneur. I like trying out new skills from Bollywoood dance to making the perfect biriyani... a discovery of self as there's only one life we get to live. I'm a wanderlust... always in search of new destinations to visit. I live with my wonderful family in Mumbai. If you are interested in my paintings you can visit www.sumitaacharya.com
Who or what inspired you to start your boutique?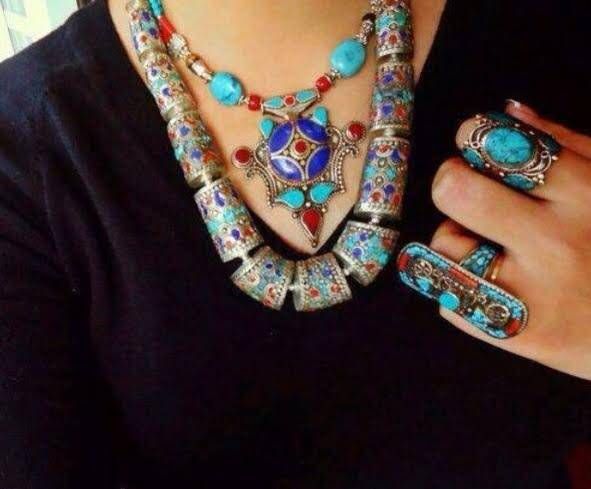 My dad whom I lost as a teenager was an ex-naval officer, a VSM awardee, turned entrepreneur at a time "business" was a dirty word in our Bengali society! His start up in the early 70s was pioneer in the field of underwater engineering jobs and contributed largely to laying of infrastructure in modern India. Dad's indomitable spirit runs through my siblings and me too... This entrepreneurial streak, I guess has been there in me in fits and starts. Though I dedicated the last decade of my life to serious painting, holding exhibitions and doing commissioned work, recent slump in the art market made me think of an extension of artistic career, hence jewelry making which I also learned along with various crafts, came up as an option. Women liked what I created and since then there's no looking back. Bombay Bead was born in Jan 2014 as a facebook page first , then as an e-store . I'm only responsible for the right side of my brain... the creative side! My spouse, an IITian and IIM grad controls the left side of my brain! :) It was through his encouragement Bombay Bead is now a proprietorship company with many future plans!
Tell us about about your brand. What makes it unique?
What makes Bombay Bead unique ? Bombay Bead (www.bombaybead.com) is not just an online jewelry store....It's an answer to stylish contemporary woman's search for unique, bold, expressionist pieces of timeless appeal ! Bombay Bead style is bold ,organic, spontaneous and meant for confident women with an unpretentious attitude towards fashion and style. My inspiration is often unpredictable , styles ranging from hi-glam to traditional to nomadic . As a trained designer I play with proportions, mix textures, combine different media ,juxtapose colors, deconstruct the tradition,, reconstruct the ancient sacred symbols as it is all in a day's work. I handcraft each piece of jewelry as I would paint on a canvas with equal love and passion,only here the human body is my canvas ! Bombay Bead costume jewelry can be trendy, funky,quirky, arty, spiritual, unusual.....anything but boring. My personal style is often reflected in BB jewelry which is fashionable, wearable, affordable and collectible
After travelling half the world and understanding craftwork of different regions I realised that our country has an incredibly vast treasure trove of different genre of jewelry which attracted me to curate unique items and present to the world ! Currently, the statement silver jewelry which Bombay Bead curates have become immensely popular specially with Indian woman settled outside India and wants to possess a piece of her own culture.
What also makes Bombay Bead unique is that it is not only about buying jewelry from a portal, BB clients enthusiastically come forward to participate in our philanthropic ventures....recent example was the Nepal earthquake where clients contributed to the nepal cause by buying unique pieces of Nepalese jewelry...their orders yet to reach them due to devastated conditions of artisans in Nepal.Nepalese jewelry presented by Bombay Bead. Our next philanthropic association is with Cherysh Foundation for basic education of rural women...a pet project of mine !
What is the age group that your brand caters to?
Bombay Bead caters to typically 20+ to 50 + women whose style sensibilities are bold, mature, confident and who makes a statement in her own terms.
Do you ship outside India as well?
Yes , Bombay Bead is a local brand with a global reach !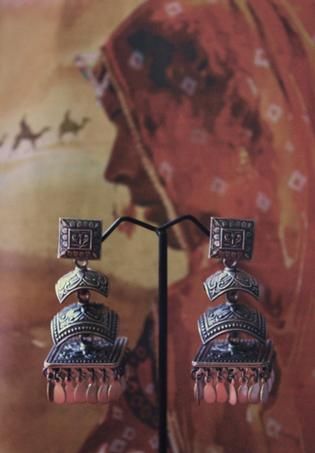 A message for the aspiring women entrepreneurs.
Women...by nature you are creative ! You leave your creative touch even in everyday chores ...so just identify your domain expertise/ talent...it could be cooking, baking, tutoring, writing content, crafting, painting, make-up, interior decor, gardening, singing , dancing, music, public speaking, people skill ( the list can go on)...which do not require extra degrees...just explore that area. Make your own path...carve out your niche and yes , be original....things will fall in place! Also reach and inspire other women . Imagine a candle when lit, how many more candles it can light !
The upcoming events/announcements (if any)
Bombay Bead is predominantly an online store, so all announcements are communicated through facebook and other social media.
How can the readers get in touch with you?
Readers can reach me online 24 /7
http://www.bombaybead.com/pages/hom ( my website)
https://www.facebook.com/jewelrybysumitaacharya (facebook page)
Whatsapp =919867794112
email: bombaybead@gmail.com
If you are interested in my paintings you can visit www.sumitaacharya.com
Take a peek into the beautiful world of "Bombay Bead" :