Submitted by
Riyaroy
on Tue, 11/24/2015 - 16:07
Posted in
Side Table Love!
1.Charming and Glamorous side table with a mirrored top adds beauty to any corner. Especially the mirrored top gives reflection to any show piece and makes it more enchanting.
2. Garden chairs can also be used as side tables and they serve dual purposes. One as a side table and another as a stool. Different shapes sizes and colors of these garden stools not only add beauty but also has an utility. These garden stools can also be used indoors as side tables, corner tables for plant pots or can just be used as acoffee table.
3. An easy, affordable and traditional wooden side table can never lose its worth even in 100 years.
It is timeless and wooden side tables come in many colors. There is an easy DIY project with chalk paint to color the wooden tables ( with white, black or grey )and give them a whole new look in no time.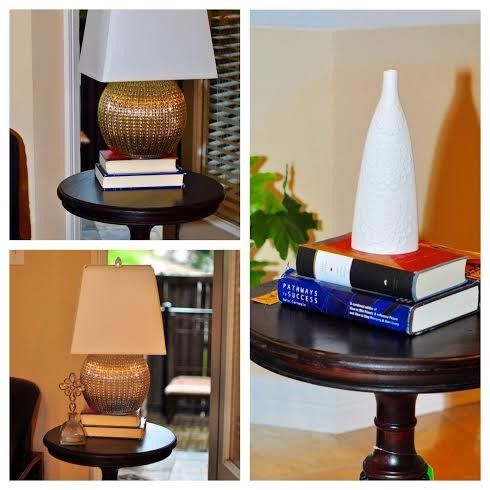 4. A stone mosaic table top has its versatility. It can be used in any space, traditional to transitional to contemporary. This kind of piece fit into any space.
There are numerous ways to re-decorate a space and in my opinion moving side tables from one corner of the room to another or adding some interesting show pieces, lamp shades or plants can make a huge difference and make an un interesting space to an interesting corner.
-----------------------------------------------------------------------------------------------------------------------------------------
About the Author : I am a certified paralegal and working as a HR Manager in a software consultancy firm overseeing HR & US immigration activities of the organization. I have always had a flair for aesthetic design of my living space which started with my parents house to my own house in Dallas, TX. Living in US for almost a decade makes me miss the sublime neon lights and the cacophony of Kolkata. Learning and practicing Odissi provides me with solace in the uber busy life and of course our dog, Bruno, fills up the remaining space in our lives. I am also associate with various non profit/charity organizations where I spent my time helping the needy in whatever manner possible. I love cooking, gardening, traveling the world and not to forget spoiling myself with goodies. I also have a desire for antique jewelry and other accessories.
About the column : I will share simple ideas of home decor through my column "Living Space" .