Submitted by
Ruby Sahay
on Mon, 02/10/2014 - 01:03
Posted in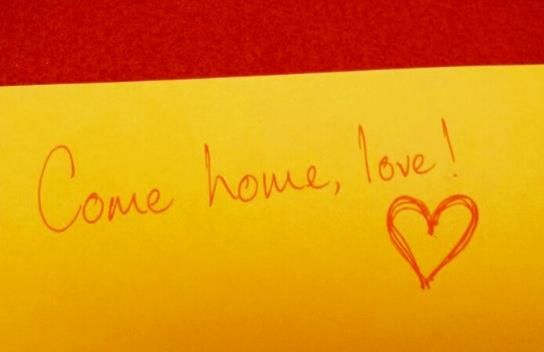 For the love of him…
It's the time of the year when Cupid paints the town red. With Valentine's Day on the horizon, how many of you await that red card from an amorous admirer to wiggle into your mail box? And, in case you've graduated from those heart- pounding moments to spontaneous courtship, and further from being hopelessly-in-love to the utmost security of wedded bliss, do you feel that romance still exist in its pristine arrangement? Or, has that intimate dinner at a quaint restaurant lost out to some outrageous demonstration in the name of love?
While contented coupledom holds the standard belief that being part of a pair equals boundless bliss, the real substance of romantic behavior today scarcely computes along the depths of the heart. In a world where cash drives romance, there has, over the years, developed a dynamic link between love and finance. Much as we'd hate to believe that love is retailed, displaying affection for your long adored is popularly about lavish bespoke experiences and the angst of paying the credit card bill at the end of the month. Ironic as it may sound, but if being desired is by far the most glorious aphrodisiac, materialism definitely seems the much needed catalyst to fuel that fondness!
That said, there are certainly those who are 'wedlock-ed' and are already sickened by the economics of love and the commerce of chemistry. Or, have years of conjugal accord, repetitive bling buys and the so called romantic getaways, lent a humdrum to the chemistry between two people? Has the celebration of love started seeming vapid and unvaried? Furthermore, does it stink to blow the budget each year? In addition, does romance stop after the vows are said and done? And, if that's what you feel, how about trying something different this 14/02/14? Wouldn't you be lured into pumping some passion into your mellowing, holy matrimony that could magically turn it once more into an 'affaire de coeur'?
While websites and journals may bait you to wow your spouse by renewing your vows this 'love-luscious' Friday at vow renewal ceremonies, you could customize one for yourself. Forget the open door, unrestricted public venues. Forget the finesse of the event organizers. You could do a much better job yourself at your home sweet home. After all these years of togetherness, heart is where the home is! Instead of booking a table for two, rustle up a mouthwatering meal in the confines of your kitchen. Also, be sure to put together some dainty hors d'oeuvres to pair with your choicest wines. After all, who can deny the marriage of food and wine to fire up a passionate love story! Illuminate the evening with scented candles and see how it kindles or even rekindles your passion. They say smell enhances the mood and can trigger the fondest memories. Isn't that what you've set your sights on? What could be more idyllic than the soft, nonstop serenade of the best love anthems of all times? Perhaps you could waltz all night to the soul stirring melody of Frank Sinatra, Whitney Houston and the Beatles. As a sequel to your fascinating workmanship when you hear him murmur, "Girl, I need you more than my next breath, never would I leave you…", give yourself a pat on the back!
Years after the flighty, fluttery feeling of falling in love has settled into an abiding connection of the souls, all that couples need is a bit of an epiphany now and then to punch up their relationship. Yet, if love is a private thing, can a public celebration do justice to the very personal insight? Why not make this Valentine's Day one to remember? Why not remind yourselves, just yourselves that you are together for a reason? Why not let him believe that come rain, come shine, you will be his ever loving wife? And, to convey that, you hardly need the almighty dollar. All you need is a bit of ingenuity, some artistry, and a lot of love. If there lies a composer in you who can rhapsodize a poesy, be sure to smell the love in the air, not just tonight, but bit by bit until the next V-day, of course! Or, how about picking up these lines, handwriting them on a card, sliding the same next to a vase of red roses, and letting him read…
Love's Refrain
In ripe efflorescence, the flame of fondness flits,
Gleams and glimmers with mellifluous harmonics
Wrapped in a cocoon, our twin hearts beat in unison
As Cupid's couple, we cleave in a rhapsodic mission
Our lives' elixir, we synthesize as dyad lovebirds
Nourish and nurture amidst prismatic pastures
Wherein fidelity, fervor, friendship and fondness
Flock our spirits as we embrace amorousness
A world of wealth that the Almighty doth shower
Upon you and me, swathed in love's luscious amour
A love that swells and craves divine benediction
Sensuality and desire, its concordant musician
The peals of laughter that let sunshine into our today
Pray, it glows incandescent when debility comes to stay
In sickness and in health, through all highs and lows
For better or for worse, while our fondness grows
Sweetheart, upon all our wedded bliss, abounding rife
I, most solemnly do affirm, to be your ever loving wife.
---------------------------------------------------------------------------------------------------------------------
About the author : Ruby is a freelance writer and focusses primarily on societal trends and lifestyle issues. She has been associated with B'khush for a year and also contributes to Yahoo Voices. Follow her on http://contributor.yahoo.com/user/1661414/ruby_sahay.html