Posted in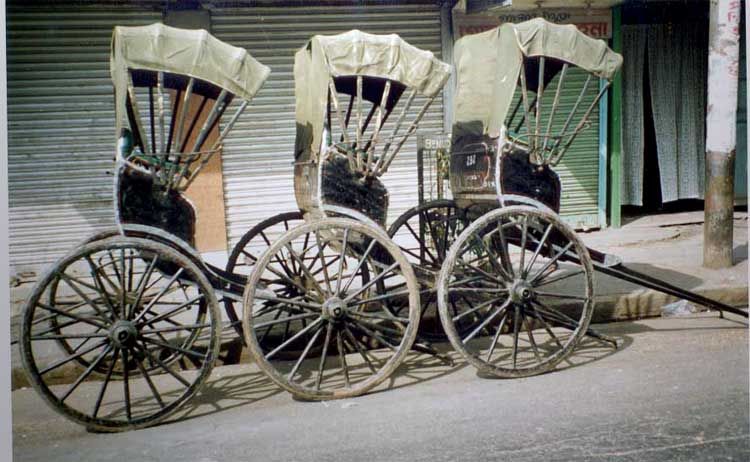 Dum Dum airport, as the locals know it, gateway to Kolkata, The City of Joy. The connecting Airbus from Bangkok steadied itself for landing, rocking gently in the dark sky like an intoxicated butterfly. My legs were weary, it was the last leg of a long journey from SFO bringing me home to a city which taught me how to dream.

The descent began, the butterfly now in my stomach, the runway visible more in my imagination than reality. The faint lights of local stores still open started emerging from the smog like flickering candles on a holy shrine. Suddenly, the dark silhouette of a coconut palm whizzed past my window, a thud, a bang, a shriek, many yells, remembrances of ancestors past and present, overhead bins flying open, hand baggagesraining on belted torsos, we had arrived.

A quick overnight stay at the Airport Ashok, and then lunch with a VIP the next day at The Grand, the original hallmark of affluence before imitators started infiltrating the five star crowd. I woke up to an early dawn, with a hundred chulas wafting smoke in the distance, like agarbattis paying obeisance to another busy day. My wallet had Five
Hundred rupees in local currency, which was soon to be replenished after the lunch atGrand and a quick trip to the currency dealer soon thereafter.
It was two in the afternoon, the magical hour when streets turn one way in Kolkata confusing tipsy revelers stepping out of bars from fashionable arcades of leisure. Some roads found closed, some open, No Entry signs, stern policemen with greasy palms, unwilling cabbies, I decided to settle for a hand pulled rickshaw, an emblem of my childhood for the last stretch of my rendezvous with Mr. VIP at The Grand. Suddenly, the prepaid Hutch phone rang, " Bad traffic, can we meet for dinner instead" ? No rush, I agreed.

By now I had struck up a rapport with Ramu the rickshaw puller. I asked if he could take me to the currency dealer ?
" No sahib, that road is closed, you have to walk". By now I had less than Two Hundred Rupees in my wallet, so I tipped Ramu a Fifty and started walking. Ramu must have overheard my conversation with Mr. VIP and my paucity of funds. He made a startlingoffer. " Aaj hamare saath khana kha lijiye na". "Please eat with me today". An earnest
request, not a chuckling offer of help to a high flying overextended babu.

It was a test of my ideals. I championed equality, marched in processions, wielded the pen, endured debates, but this was real, a test. I hesitated a moment, then agreed. I sat with Ramu under a pleasant shade in The Maidan, taking in views of the Victoria Memorial. Tramcars rolled by as lazy dogs slipped into lazier slumber. Food vendors
conducted brisk business from baskets and rickety wooden carts. Stealthy couples, busy office goers, families on an outing, truants all assembled in homage to gastronomy, gulping down phoochkaas, aloo kabli, bhel puri, and local delicacies inscrutable to the lofty imaginations of five star chefs in sterilized kitchens in glass castles.

Ramu unfurled a brightly dyed square piece of red fabric with the flourish of a genie. Then he removed the passenger seat of his humble rickshaw without an utterance of "Open Sesame". Lo behold, a banquet was ready. Chhatu dough, aloo curry with watery gravy steeped in haldi, few chillies, an onion and a big lota of paani.

We chatted about each other. Ramu left his village in Bihar to move to the Big City. His wife had a tea stall in Chowringhee that specialized in ginger and elaichi chai that like Frito Lay's nobody could have just one. Their only son was a star student at St.Thomas Boy's School, Kidderpore. Wait a minute, "That is my Alma Matter". I laughed
loudly and took a big bite out of the onion. Yes indeed, parents work very hard to remove burdens from their child's way, be it Ramu in a Big City, or me in The States. We wereafter all equal in our aspirations and struggles.

Many lunches have been remembered and forgotten since, but there is one lunch I will
never forget. The lunch at Esplanade.