Submitted by
Mona Verma
on Mon, 10/12/2015 - 23:44
Posted in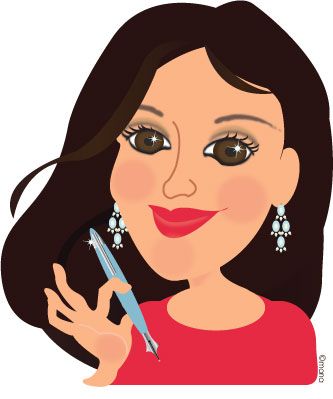 Dilwale Dulhania le Jayenge is an iconic romantic movie from Bollywood. I had seen it in my teen years and gushed and fawned at every song and dialogue. When my daughter turned fifteen, I decided to watch this movie with her and I was really enthusiastic about her opinion of the much popular film. We sat down with popcorn and soft drinks in our living room, all warm and cozy with a blanket over our knees, just girls' only movie night in, the boys were out with their dad and my excitement was palpable.
Few minutes into the movie, my daughter says to me, "Mom, can we do something else; I really do not want to watch!" Dismayed and bewildered by her response, I asked: "Why not?" She said, "Well, the hero is such a dumb jerk, he failed school, showed up late for his graduation and he stole beer from the shop!" I was crushed and amused by her response but I know that she has every right to her opinion and I understand that she thinks differently than me. Luckily, she has nothing against Shahrukh Khan; she loved him in Chak De India, in fact that is one of her favorite Bollywood movies.
Most of the problems in this world arise when people cannot respect each other's opinions. We have to realize and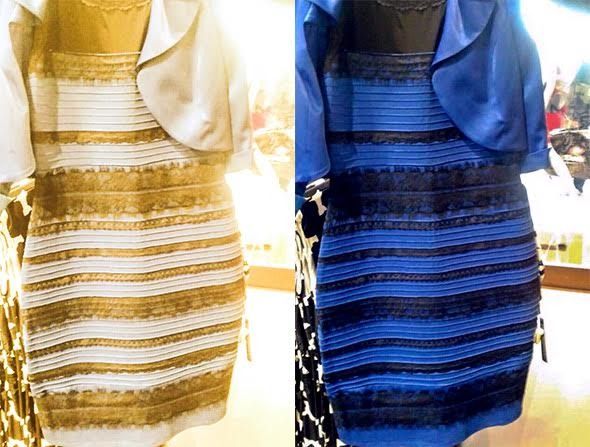 accept that the way we think and perceive varies from person to person. If you remember the photo of the blue and black dress which went viral in February of 2015, it becomes a case in point of how people have varying perceptions of the same object. I was amazed at how the discussion reached epic proportions with millions of people arguing over whether the dress was white and gold or blue and black. I wish people could debate over some of the world's problems and come to some solutions with the same tenacity.
So often, we are critical of our appearance thinking we look tired and we are having a bad hair day and yet someone genuinely pays us a compliment saying that we look beautiful. Obviously, what they see is not what we see! People see the glass half full or the glass half empty. I wish we all can agree to disagree. Everyone has their own likes, dislikes, moral values and religious affiliations. We have to find amicable solutions to coexist. Trying to impose our own views on others is the worst kind of bullying.
Let's talk about judgements. It's the thought process which goes on in your brain which leads you to decide what you think of a person or a situation. Sound judgements can occur only when you analyze rationally. You cannot judge someone by the opinions of others and you cannot judge a book by its cover.
We constantly judge people, it's a human habit. I have this friend who talks nonstop in a high pitch voice and she will not let me get a word in. If I run into her I might think in my mind, "hey bhagwan, yeh kitna bolti hai (oh God, she talks too much), I am getting a headache listening to her, I may have to go home and take an Advil." I may not tell her that she talks too much as she probably already knows that and she cannot help it. I do want her to be my friend as she is a very caring and helpful person.
Some people do not hesitate for a second to speak their mind and tell you exactly what's wrong with you. I put on some extra weight. I was flabbergasted and entertained with some of the comments I got about it on a recent trip to India:
"Kya jabardast personality bana li hai tumne" (wow, you have a big personality now!)
You look so slim in your profile pic, never realized you had put on so much" (implied meaning: how dare you let us believe you are slim and beautiful when you are not)
"Have you put on some weight, you have, haven't you?" (I wish I could reply by saying, no I have not, hope all's well with you- you are imagining things!)
"Bahut healthy ho gayi ho" (you have become very healthy-this one had me in splits).
Now these observations do not really bother me, they are very mild and not really stabbing me in the heart but the point is that between my mirror and my weighing scale, I know I have put on weight. Talking about it does not really help.
However, the comments I received in India are nothing compared to the hurtful and outrageous fat shaming which goes on in Hollywood and the social media. Rex Reed, a film critic called the talented Melissa-McCarthy "a tractor-sized hippo," "obese" and "obnoxious" among other things. Perez Hilton termed Rumer Willis a potato head for the longest time. I shudder to even think what such derogative adjectives can do to your psyche. I could never understand the saying "Sticks and stones may break my bones but names will never hurt me." I think the wounds from words last much longer than those from sticks and stones. People are so polite and appreciative in the utopian world of Facebook but on other social forums where their identity can be concealed under screen names, they spew sheer venom.
I am reminded of the Hindi song "Kuch toh log kahenge, logon ka kaam hai kehna." People will talk; it's their job to talk. We should have the ability to not let it get to us, to shrug it off and move on. I like to remember my mom's advice that you should never give an opinion unless someone asks you for one. I remember reading somewhere that unsolicited advice is like someone singing out of tune, nobody wants to hear it. It pains me to see how in parties, some aunties will interrogate the childless couple on why they are not having kids yet and offer suggestions on how they can be successful if they can only relax and go on a vacation. Spinsters and divorcees do not have it easy either. People are constantly telling them that they need to get married.
The worst offence is when people judge children, it really hurts the parents. The parents know about their child's developmental delays and unless you have some kind, constructive solutions to offer, there is no point in stating the obvious and rubbing salt in their wounds. When people tell me that my child looks too thin or has crooked teeth or whatever, they make it sound like they made a big discovery which I am unaware of.
Believe me, a parent knows their child, they are there to worry about their child and find solutions. If they need help, they will ask you. There is no greater anguish for a parent than when their child is judged. My friend, who is an introvert, was telling me this story of how when she was young, she did not like meeting new people and she was very quiet at a big family reunion. All her relatives kept telling her mom, "What is wrong with X, why doesn't she talk?" The relatives were not being malicious, they were just stating their opinion but when one too many people tell a parent the same thing over and over again, it worries the parent and pretty much ruins the evening for the parent.
Some overly judgmental and opinionated people reprimand you, they make you feel small and they try to force their own views on you. Living with such people is stifling, you can barely breathe. I know that when you point a finger at somebody three fingers point back at you. Jesus has said, "Don't focus on the speck in your brother's eye while ignoring the log in your own eye." When people make accusations, they should pause for a minute and think, "I could just be talking about myself, maybe I have the same flaws." I firmly believe in "Live and let live." Have positive thoughts, nobody is perfect and we do not know their story, we have not walked in their shoes. Look for the positive in people and build them up, do not tear them down.
Criticism can be constructive if it is offered in a non-judgmental manner (If that is even possible!) However, the choice to work on those suggestions is personal. People should not get deeply offended if you do not act on their advice. Listen to everyone's opinion and judgement, but do what feels right to you in your heart.
-----------------------------------------------------------------------------------------------------------------------------
About the column: Midlife Moments is a slice of my life as a forty something part time reference librarian and a full time mom to three children. I am a simple and honest person and I write from my heart with honesty and humor. These are simple essays on day to day life filled with interesting interactions and observations. I hope that the readers can relate to me and my experiences and we can all connect and join in the conversation.
About the author: Mona Verma has a master's in English Literature and a master's in Library and Information science. She grew up in India but has been living in South east USA for the last 18 years. You can read more of her blogs at : https://www.richlandlibrary.com/user/417