Submitted by
B-Khush
on Wed, 04/02/2014 - 16:45
Posted in
The "Mijwan Fashion Show, 2014" was loaded with glamour, glitter and Bollywood star power. This year was the fourth consecutive year of this fashion show. Manish Malhotra the ace designer of India who is associted with this noble cause, took charge to make this event a classy affair. Manish presented 'Men for Mijwan' in support of the Mijwan Welfare Society, headed by Shabana Azmi.
About MIJWAN WELFARE SOCIETY (MWS) : Mijwan was the home of the famous Urdu poet late Kaifi Azmi. Azamgarh gave Kaifi his last name and he returned to the village that was frozen in time and single-mindedly removed it from its abyss. He founded MIJWAN WELFARE SOCIETY (MWS), Kaifi Azmi girls inter-college, Kaifi Azmi computer centre , the sewing and embroidery centre where students are taught stitching and embroidery. This village that barely received few hours of electricity, now they are being taught to use various computer programs and could enroll into various different computer courses.
The various institutions here reflect the literacy and cultural heritage . An outsider, is unaware of the current socio-
economic standards of Mijwan . In a place that has already seen so much of development such as concerete roads, electricity and telephone connections, a school and a computer center for girls and inter-college, there still lies huge gaps of socio-and economic inequality.
The founder,Kaifi Azmi believed that in a country like India where 80% of the population lives in the villages, we will need to empower villages if India is to make any real progress. He famously once said, "When one is working for change, one should bring into that expectation the possibility that the change may not occur in one's lifetime and yet one must carry on working towards it".
The objectives of any developing society are Employment, Self Reliance, Sustainable Development.
MWS aims to achieve these by -
Education
Primary Health and Sanitation
Training
Micro Credit
Employment
To learn about this organization please visit : http://www.mijwan.org/
Men for Mijwan :
This year "Leading Men" from the Bollywood film fraternity come together to support the cause -"Women Empowerment" and took part in the fashion show at Grand Hyatt Mumbai on April 1st. The Mijwan collection reflects the traditional heart of India, as the designer draws his inspiration from the history of Awadh (Lucknow)
Take a look...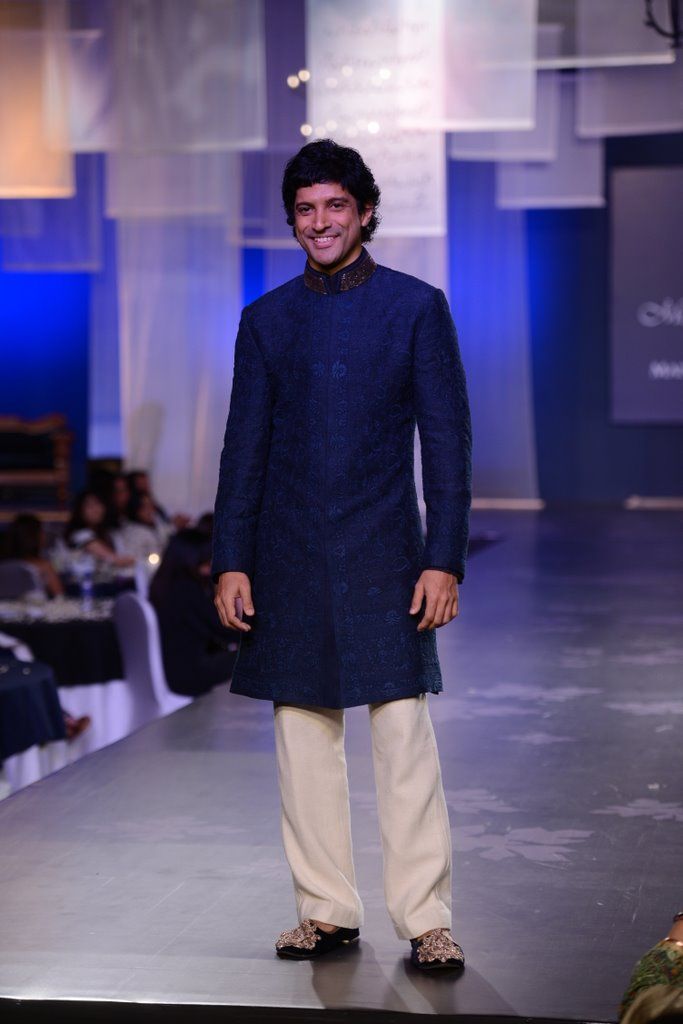 The world of Chikankari : "Weaving Threads of Change"
A Work of Art woven by Mijwan women; nurtured and curated by Manish Malhotra. As Manish says "I am happy to adopt the Kaifi Azmi Chikankari Centres in Mijwan. I see this not as an act of charity, but a win-win situation for both. The girls get a means of livelihood by which they can negotiate a better position for themselves in a patriarchal society"
Take a look :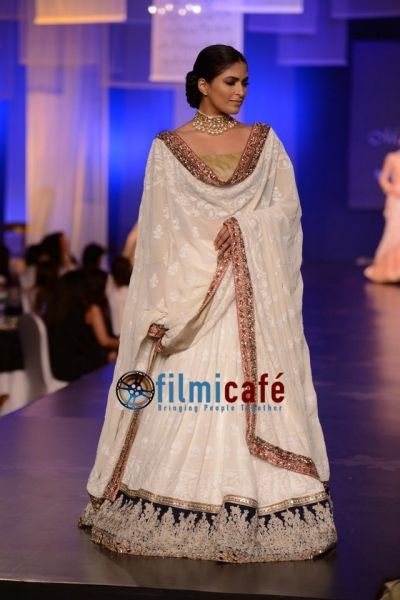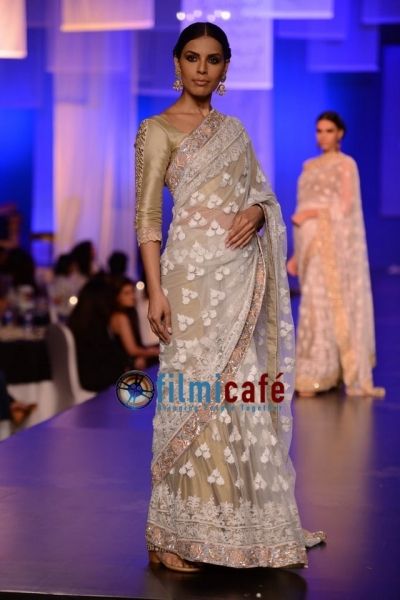 Bollywood lends support to a Noble cause:
------------------------------------------------------------------------------------------
Image Courtesy : http://www.mijwan.org/, http://www.filmicafe.co/