Posted in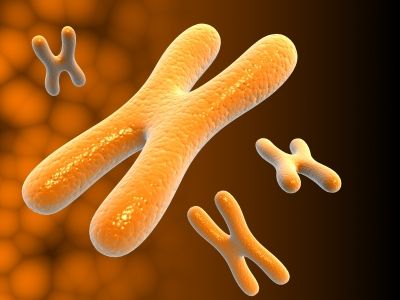 These are female chromosomes, their genius lies in the fact that their entire life they will spend explaining that their sexuality is incidental and yet they will be borne on the cross and be judged in and every step in life.
Perhaps it is the price we pay for living in the land of excess? A country where the mother is revered and Durga recognized as a source of Shakti beyond compare, we seem to have no parallels, when it comes to the degradation of women too. Our mythology, speaks of women like Draupadi, who was molested in a courtroom full of people that included her brave husbands, in-laws and the most respected of people of the times watching the entire spectacle in dumb silence.
The same mythology tells us of the ideal Indian woman Sita who followed her husband to the jungles, foregoing all courtly pleasures and stood the risk of being kidnapped by a demon. But in spite of all these trials her biggest trial comes when she is forced by her own husband to prove her chastity. The question here then is, does the ideal woman (If at all such a woman were necessary) exist for the man, because as in the case of Sita in spite of being literally her husband's shadow in everything, she is suspect. If this is her fate in spite of all her sacrifices, why at all would any woman want to be the ideal 'Bharatiya Nari' after all! The question that is more necessary perhaps is that, the husband/man who insists on such an ideal 'Bharatiya Nari'( Indian woman) is he the ideal 'Bharatia Nar' ( Indian male) and more so who actually decides who an ideal Indian woman is?

Fast forward from ancient days, the land of spirituality and culture seems to be fast acquiring a name for being one of the most unsafe countries for women. In a recent survey by the Trust Law website, India was named fourth in the list of nations, which are the most unsafe place for women to live in the world. As if reiterating this, the recent spate of cases of molestation and rape against women have gathered terrific momentum. Cynics would say, that there's nothing new about women being raped or molested . Perhaps yes, we are so used to seeing it happen around us that we should take it as a part of our regular lives and wait till a woman in our own houses are raped or molested in order to feel the pain? Or perhaps what makes it special now is that we hadn't yet earned the distinction of belonging to a nation where women are molested in full view of pedestrians and not a single man or woman comes to the girls rescue, instead people are busy filming the episode, so that they can gain TRP s from it.

On 10 th July 2012, the entire nation faced the shame of seeing a young girl, in the city of Guwahati( India) being molested in full public view and practically nothing being done about it by the onlookers. To add insult to the shame, a video footage of the heinous crime was aired on Youtube, as if it were a show to be extremely proud of.

In the same vein, on July 14 th 2012, another teenager was apparently molested, this time by army personnel posted in the state to take care of the people, protecting them from insurgency problems.

In the 1990 s at the height of United Liberation Front of Assam's activities that saw a tremendous escalation since their establishment in 1979(?), the more or less peace loving state woke up to a dictate that women should not be seen in anything other than 'Salwar Kameez' or the 'Saree', which were deemed as the appropriate dress code for girls all over the state. The ingrained fear of the terrorist outfit and the severe repercussions for anyone who dared disobey put to rest any questions on why the same code of dress was not implemented for men or why women in the state should listen to a group of people who later on became associated with serious humanitarian crimes.

Recent cases of 'Slut walk' being organized in many major Indian cities aside, has the woman in India any liberty at all, in matters concerning how she is supposed to behave, dress and anything else for that matter? India is perhaps one of the only nations where the woman's economic liberty has done little to change her status in the family or outside it. Baring a small section of women in urban areas who have the liberty to live their lives on their own terms and conditions without being judged who she is or what she is based on how she dresses; the scenario in most other places is pathetic to say the least.

Let's burn down the idols of Shakti, of Durga of any feminine power that you believe or worship in, because some of our men are not yet mature enough to respect the womb that bears them.