Posted in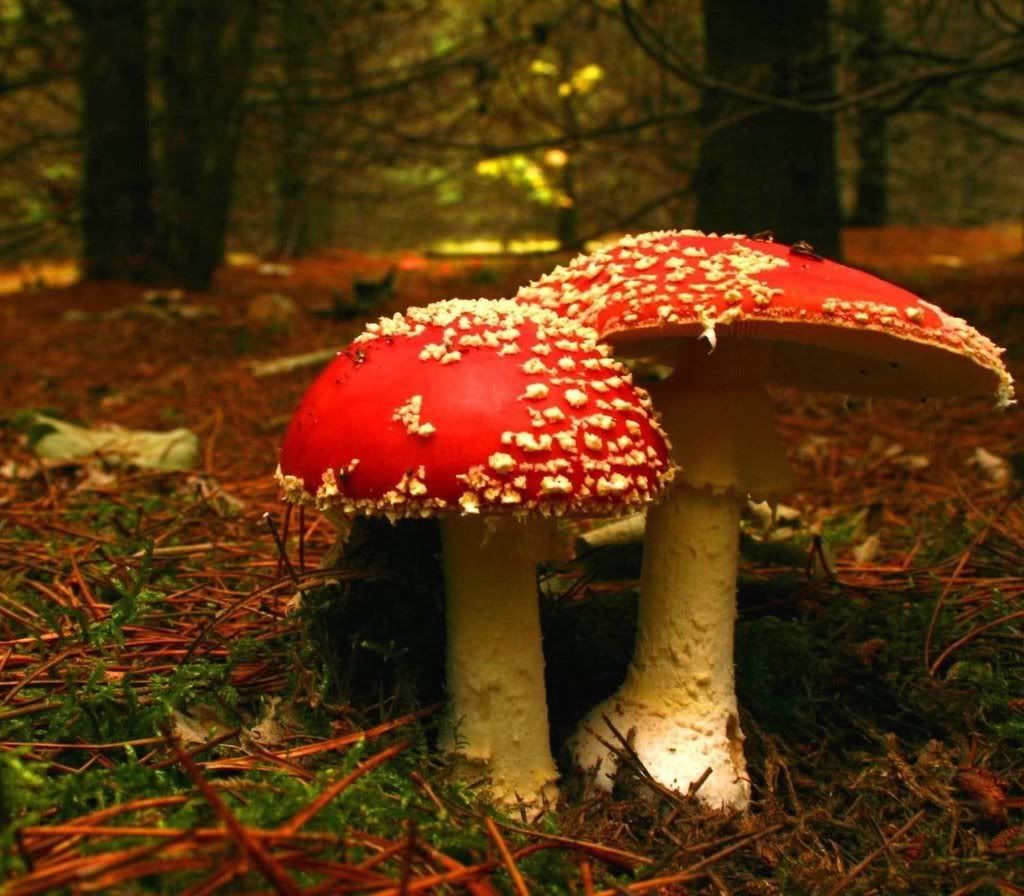 "The fleshy, spore bearing fruiting body of a fungus" yeah! I am talking about "Mushrooms". It's not included in our daily diet for most of us. But is it time that we start eating mushrooms more often?

I came across this very helpful article while browsing the net. I had to share this with all the beautiful ladies of B'Khush.
"The study, carried out in China, also showed that women who combined a mushroom with regular consumption of green tea saw an even greater benefit. The risk among women in this group was reduced by almost 90 per cent.
Scientists found that women consuming at least a third of an ounce of fresh mushrooms every day were 64 per cent less likely to develop a tumour. Dried mushrooms had a slightly less protective effect, reducing the risk by around half.
To reach the conclusion, experts at the University of Western Australia in Perth reviewed the eating habits of more than 2,000 women in China, half of whom had suffered breast cancer. "Higher intake of mushrooms decreased cancer risk in both pre- and post-menopausal Chinese women," The Daily Express quoted researchers, as saying.
Evidence points that mushrooms act in a similar way to breast cancer drugs called aromatase inhibitors which block the body's production of the cancer-feeding hormone oestrogen.
Dr Julie Sharp, Cancer Research UK's senior science information manager, said: "Both green tea and mushrooms have previously been reported to lower cancer risk. While this study adds to the evidence, more research is needed to confirm these observations and find out if they are relevant to UK women.
"It is important to remember there is no one particular 'super' food that will protect you from cancer. Large scientific studies have proven that the best way to reduce your risk of many cancers is to eat a healthy, balanced diet."
The study has been published in the International Journal of Cancer. " - The Times Of India

Source- The Times Of India.
var zz=0;var sldsh=0;
var bellyaddiv = ' ';sldsh=1;
var stindex=100;
var stp=150;
var taglen=0;
var tmp;
var tagcheck = new Array("div","span","br","font","a");
var storycontent = document.getElementById("storydiv").innerHTML;
var firstpara = storycontent.substring(0,storycontent.toLowerCase().indexOf("")).toLowerCase();
function findptt(cnt){
zz++;
if(zz == 10)return;
var xxx=-1,yyy=-1;
var ccnt = cnt;
for(ii=0; ii < tagcheck.length; ii++){
xxx = ccnt.indexOf("<"+tagcheck[ii]);
if(xxx != -1 && xxx < 150){
stp = stp;
var tmp1 = ccnt.substring(ccnt.indexOf("<"+tagcheck[ii]),ccnt.length);
yyy = tmp1.indexOf(">");
if(yyy != -1){
taglen += yyy;
stp = stp + yyy;
yyy+=1;
}
break;
taglen = taglen + tagcheck[ii].length + 3;
}
}
if(xxx == -1 || xxx >= 150){
return;
}else{
var tmp2 = ccnt.substring(0,xxx);
tmp2 += ccnt.substring((yyy+xxx),ccnt.length);
findptt(tmp2);
}
}findptt(firstpara);
if(firstpara.length <= taglen + 150){
stp = firstpara.length;
}
var tmpminus=0;
var tmpcon = storycontent.substring(0,stp);
if(tmpcon.lastIndexOf("<") < tmpcon.lastIndexOf(">")){
}else{
tmpminus = tmpcon.length - tmpcon.lastIndexOf("<");
}
stp = stp - tmpminus;
tmpcon = storycontent.substring(0,stp);
stp = tmpcon.lastIndexOf(' ');
tmpcon = storycontent.substring(0,stp) + bellyaddiv + storycontent.substring(stp,storycontent.length);
if(sldsh == 0 && doweshowbellyad != 1){}else{
document.getElementById("storydiv").innerHTML = tmpcon;
}
var imgid = '4276135';
var capt = 'Mushrooms cut breast cancer risk (Getty images)';
var cnt='1';
var ttl='Mushrooms cut breast cancer risk';
wid='541';
im='460';
var b1="";
if(cnt > 1){
if(wid=='1024')
b1 = 'More Pictures';
else
b1 = 'More Pictures';
}
if(wid=='1024')
var b2 = '
'+ capt +'';
else
var b2 = '
'+ capt +'';
bellyad.innerHTML = b2 + b1;