Posted in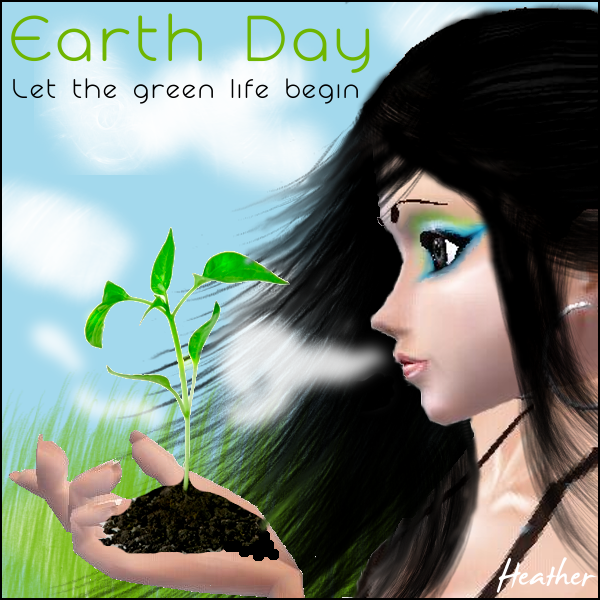 Earth day is celebrated on April 22nd each year. It is in fact the most widely celebrated international environmental event. We celebrate our mother earth on that day. It all started in the year 1970, when Senator Gaylord Nelson of United States came forward to take such a bold initiative to raise awareness among the people across the world. The main motto of the Earth day was to save and protect our planet earth. Ever since then, April 22nd is a day when we think about the environmental challenges we face and try to come up with some solution.
Protecting Earth is every person's and every country's responsibility. With the current scenario of global warming, and climate changes and increasing pollution, people are showing concern throughout the world. Traditionally every year Earth day is celebrated with the ringing of the peace bells, planting trees, rallies and meetings are organized to raise awareness among people.2009 was no exception. There was huge celebration across the world to mark this special occasion.
As a "music lover" I was looking for musical events and programs which were organised to celebrate the Earth day.I was extremely delighted to know about the "
Indo-German Fusion Concert 'Raycon Beyond Boundaries', held on April 22, 2009 at Jamshed Bhabha Auditorium, NCPA, - Nariman Point
."
"We created the event for this 'Earth Day' to promote country's rich musical heritage beyond national boundaries" says a confident Soha Parekh of Raycon India, host of the event.
Six titans, each maestros in their own respective fields came together for the first time and shared a common platform to enthralled audiences with their captivating performances and wove sheer magic together that time stood still.
Shankar Mahadevan's mellifluous voice and brilliant haunting tunes resonated amidst the strings of U.Srivinas's Mandolin and V.Selvaganesh's rhythmic kanjira, mesmerised the audience beyond ones imagination. Willi Kellers one of the finest drummers internationally gave a power-packed performance leaving the audience spell-bound. Jonas Hellborg another stalwart weaved magic when his nimble fingers moved on the strings of his bass guitar, the resonance of the sound surely cast a magical spell on the listeners. Jean-Paul Bourelly another hot favorite musician who has an uncanny knack of getting the audience dance to his tune expressed himself through his electric guitar and the vocal chords both at a time amidst thunderous applause. The icing on the cake was the breath-taking rendition of 'Breathless' by Shankar Mahadevan with the other maestroes jamming in making the audience ecstatic."
I feel that music is a very powerful medium and if used properly can send across any message throughout the world. When we are talking about protecting our earth…rallies and meetings are not the only way to raise consciousness… music can do it too..
I would like to share a video released by world health organization. In this video you'll see a dance depiction of the impact of global warming and climate change on human health and the environment... a little tribute to celebrate our mother earth! Let us all keep her protected...keep her safe!
Source: Raycon concert:Radiomusic.com Video: World Health Organisation