Posted in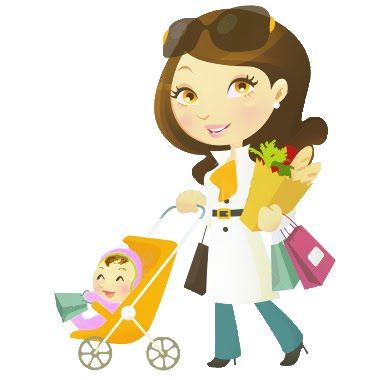 The Alarm tone is set on my favorite tune but still it doesn't make me get out that cozy bed early this morning…. "Mike, get up you have an appointment at 8 this morning and please let me sleep for another 10 minutes." I murmur, pull the blanket from him and get back to my sleeping world. "Give me 5 minutes and I will get up" Mike blurts out in his sleep and gets back into deep sleep. After 20 long minutes, we jump out of the bed, already running late.
While Mike is getting ready to leave for his early morning appointment, I pick up Noa directly to brush teeth…no time for good morning hugs and kisses today… she has her usual chocolate drink, while I make her lunch box along with a breakfast for the both of us to have in our respective cars on our way to work. We have switched roles today morning…he is taking Noa to school and I have to make my 2-year-old Naama ready and take her to Day care. Naama, who is used her father dropping her at Day Care is very cranky and clingy when I do the same.
Now its time to wake up Naama, then her tantrums while brushing teeth, toothpaste too spicy for her or not her color, until I find the right pink Barbie toothpaste that suit her taste buds and eyes. Why do we have a choice for toothpastes at home, don't we just buy them one at a time…ok next, will think about that later. Dress her, give her cornflakes to eat, in the mean while get ready, have a glass of juice and get out of the house…. It's already late….yes I said that before but now another 15 minutes gone.
Get to the car, hear the SMS tone, ok that can be take care of later, Adjust Naama's seat, buckle her up, keep the stroller in the car and off to her day care. Of course all the traffic signals have to be RED when I get to them…thank you Murphy! Fortunately I find a parking near the gate, pull over, get that stroller out, make it ready for Naama to sit, unbuckle her seat belt , remove her from the car…but she refuses to sit…she wants her mom to pick her up. Ok so the
stroller and her diaper bag in one hand, she in the other, I push myself in the day care, the care takers all happy to see her after the weekend but Naama is clinging to me tighter than ever. I check her spare clothes, diapers, wet wipes, put her water bottle near the breakfast table and now time to leave….but she is crying at the top of her voice. Another care taker snatches her from my hand and releases me….. ok now this is the time to give her pacifier to cool her down,
PACIFIER…but where is it ? It's supposed to be in her diaper bag…no I think it was in her mouth when we left the house earlier, but now nowhere to be seen. "well dear she can't sleep without her pacifier, so I am afraid you have to go and get it " chirps the care taker. OH No…..Now to go back home find one and get for her and only then leave….I AM Getting LATE!!!! Who cares???
She needs to have a pacifier or they all will give a tough time at the Day Care and that is just not possible. Get back to car, all frustrated ….'Ok Jacqueline, take a deep breath another few minutes and you are off from here and yes stop that tear….you will surely pull this off!' Oh yes had a sms earlier, have to check that…'waiting for your approval to start transactions'. Oh yes I should have mailed them that last night after I was done with the reports…..Ok reply a big "APPROVED"!
Go home get the pacifier, (Naama had dropped it at the door), rush back to the day care, run to the door to give it to the caretaker , taking care naama does not see me. From far, I see her already mingling with other kids and busy in her own world and that makes me feel good. Get back to the car, phone ringing again, yes this time the reports, ok will be presented as soon as I reach the work , am on my way….Zoooom!
Ok now that I have passed the peak hour, at least won't get stuck in traffic jam…. something has to be good this morning.
On the way thinking of things to be taken care of--- mother in laws b`day, buy presents, cake and prepare the children's clothes for the party tomorrow. Call Mike to tell him what I went through his morning….oh yes, he is in a meeting, can't answer...My "To Do" list is never ending!!!
Then I look back at what happened and how it can be prevented….first thing no more than one toothpaste for the children at home. Blame the morning all on that lifeless colorful pink Barbie toothpaste and then my impatience to deal with a clinging Naama at the day care while all she needs is her MOM.