Posted in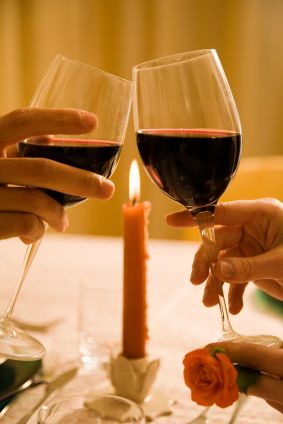 Bibhas and Bidisha just completed their seventh anniversary and somehow felt the charge draining out of their marriage. Bidisha no longer jumped at the door bell more than she jumped when she saw spiders. Bibhas was not interested in long nights of sweet nothings, instead falling off to long sleeps after bowlful of sweet dishes. Once Bidisha nudged Bibhas' pajama string and kicked him ever so lightly on the ankles to ignite his passion.
Instead he tripped and fell with a half open pajama, his dentures flying into the open oven igniting the dentures. Ah, romance and marriage. Bibhas in a misguided attempt at counseling watched The Seven Year Itch, but found himself seduced by Marilyn Monroe on screen making him fall in a ditch. Bidisha called a Tantrik Baba when Bibhas was gone for some rituals, only to find the Baba in jail next month on sex charges with humans and animals. The Honeymoon was a distant memory and the honey was slowlydraining out of the moon.

They both longed for the days when Bibhas would come from office and spend the whole evening into the wee hours of morning in each others company engaged in silly activities until taking a quick nap before going back to work red eyed the next day. Clients at work would enquire whether a newborn was in the house or a coast to coast red eye flight was the culprit. Bibhash would sheepishly admit he spent the night diligently on company spreadsheets on sales forecasts getting it ready for the VP's team on their way from Manhattan next day. Once a big blotch of crimson showed below Bidisha's nape prompting enquiry from NGO's and feminists whether it was a case of domesticviolence? She had to smile and reassure them , the hallmark on the contrary was the fallout of domestic bliss. To an elder Bidisha's explanation was slightly different, "The vacuum hose while vacuuming the curtains fell behind my neck!"

One day Freud Jetha, a marriage counselor and psychologist from Kolkata came over for a weekend visit to see his nephew Bibhas the mercurial soccer player and IIT topper from KGP. Freud Jetha was an ever smiling wise cracking elder and a respected hypnotist and couch handler that had earned the respect of clients in Kolkata. Once he hypnotized a terrorist into disclosing where he hid the bomb in a crowded stadium saving thousands of lives and earning a medal from the Ministry of Defense for Secret and Glorious services to Humanity, Iron Medal First Class. Filmstars with old wives and new girlfriends routinely dropped by and was made to wait in his waiting room playing Silsila looped over and over on the Blu Ray player. Freud Jetha spoke to Bibhas and Bidisha at length
and surmised a simmering undertone of discontent.

In an attempt at clinical advice he lectured the bleary eyed couple on the magic and curse of Dopamine the love potion after a late night dinner. Married couples or unmarried fornicators in new relationships enjoyed a chemical rush when meeting a new partner that last approximately six months. During these magical months the brain released the chemical Dopamine which suspended logic giving rise to an intoxication with one's partner akin to OCD or Obsessive Compulsive Disorder. CT brain scans have shown the brains of the newly hitched to be identical to Heroin Addicts.
However, the magic lasted six months long enough to fool its victims into procreating, recreating or desecrating.
After the six months were over the true personalities of the partners came into fore activating the curse of gender incompatibility and cooling marital bliss. The only way to recreate Dopamine was to find a new partner either legally or illegally, morally or immorally enjoying the next rush for another six months. This was an alarming thought for both Bibhas and Bidisha. Bibhas expense account would invade his 401K plan if he acquired this expensive habit.
Bidisha would have to retrain partners in proper hygiene each time she switched affection. They both thanked Freud Jetha for the invaluable advice and decided to add value to their marriage.

They both started reading numerous books, manuals and workbooks to uplift their marriage. They ordered various gemstones from astrologers, changed the spelling of their names, rearranged furniture and the house number and followed half naked sadhus and their sound advice on marital bliss on their Ipod screens under faintly glowing fleece blankets in the middle of the night. Separately they ordered books from Amazon.com written by marital experts in India. The books had sold thousands of copies and was prominently featured in various TV shows and women's magazines ranging from The View, Oprah, Femina and Cosmopolitan. Finally the books arrived at different doors one at home one at office, secret UPS deliveries. Bibhas read his book diligently while going through boring presentations at work and Bidisha read them skipping her romance novels. Finally enlightenment was on the way. Men were VISUAL DOGS and women were EMOTIONAL SLAVES ! Each side had to nurture and harness the other genders soft spot to enhance intimacy.

Finally it was time for a test run. Bibhas arrived home from office and was surprised to see Bidisha wearing a Victoria's Secret satin and lace lingerie and red stilettos getting dinner ready. There was a Post It note on the fridge that read, DINNER AT 0730, a red heart and smiley below it signed XOXO. Bibhas ran inside his heart pounding, feeling guilty not being able to reciprocate. He quickly recalled his advice manual and lit candles in the bedroom lighting up the flower petals in a potpourri bowl.
He then loaded the CD Player with some sentimental hits from Paul Anka and Luther Vandross while throwing the cans of beer away from the mini fridge next to the night stand loading it with strawberries and whipped cream instead. He had a book of massage on the night stand and a bottle of massage oil nearby.

Finally Bidisha blew a soccer referee's whistle announcing dinner was ready her satin bunny tail glowing in tall expectation. She also sprayed the curtains with Biryani spray to awaken the glutton in the long forgotten animal. Bibhas came panting to the dining table and composed himself mindful of the manual's advice. He looked long and deep into Bidisha's eyes marveling at every nonsense she uttered.
They oohed and aahed at each other as they sliced the turkey breast and poured red wine. Dinner was over and Bibhas announced the Jacuzzi in the bathroom was ready with some orange rinds and eucalyptus salt. They both jumped in and splashed around like game hens in a road puddle. Finally it was time for the bedroom. The volcanoes erupted like never before and dormant passions became active again.

Once the eruptions subsided Bibhas' pillow fell off the bed and Bidisha screamed as she saw the book under Bibhas pillow. It was the notorious Goolabchand's Aashiqui Manual for Men by Champak Press of Darya Ganj. Bidisha grabbed her pillow and swung it at Bibhas who dodged and screamed as he looked at the book under Bidisha's pillow. Hasina Bano's Magical Tips to Enslave Men, also by Champak Press of Darya Ganj. They both looked at each other pointing fingers and screaming, "You too?" They both answered, "Amazon!" and collapsed laughing.