Submitted by
Saloni
on Thu, 08/09/2012 - 19:10
Posted in
Kate Middleton, the Duchess of Cambridge has been an active follower of the London Olympics. She has been cheering Team GB right from the opening ceremony. The royal fashionista has also tried to keep her wardrobe subtle and safe. She looked classy yet very simple at every public appearance during the London games.

Check out the pictures to follow her style. She proves the fact that looking classy doesn't necessarily mean to spend a fortune on your wardrobe.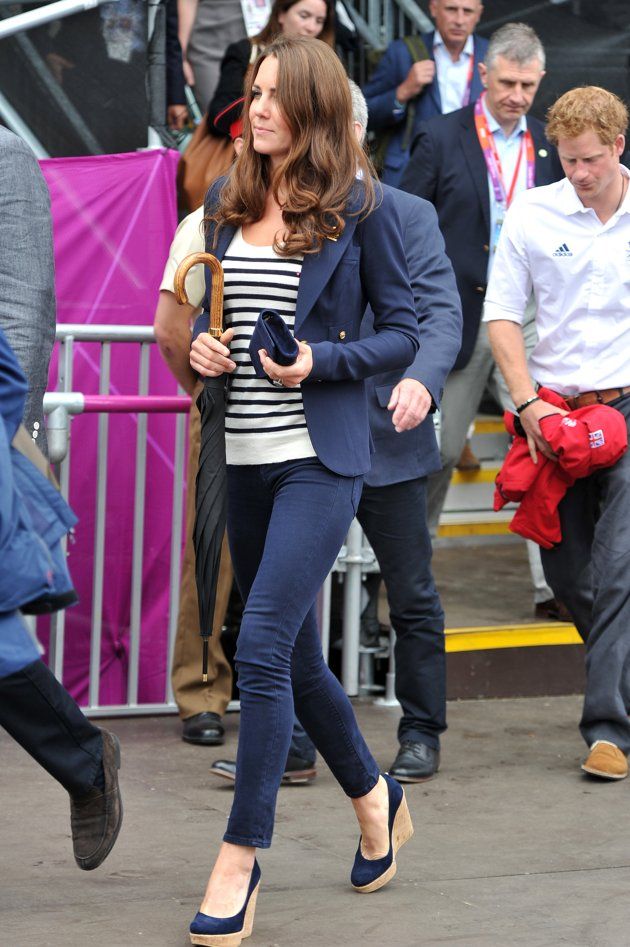 Day 4 - London Olympics
Duchess Kate wearing a navy blazer and navy pants with navy wedges and she carries a navy clutch. This ensemble could look very dull if she didn't pair it up with the striped shirt. The shirt actually pulls the whole outfit together.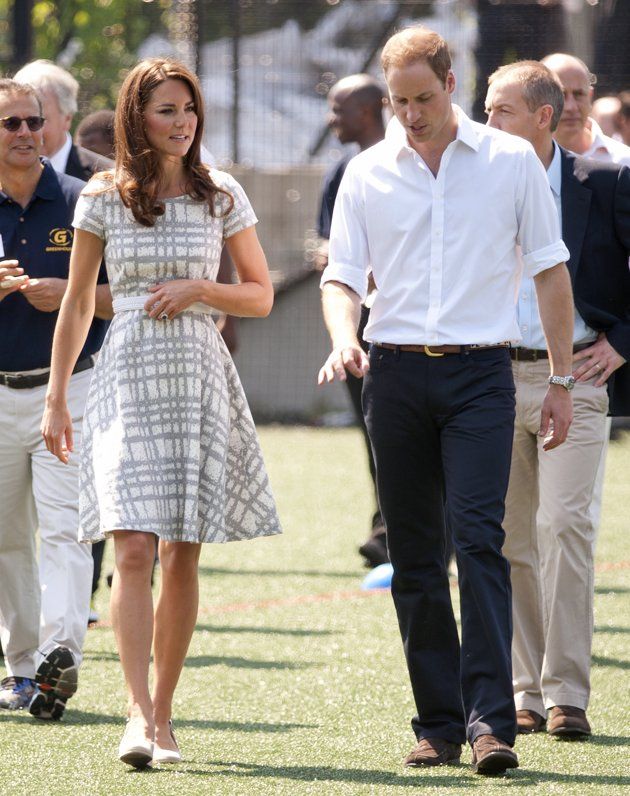 This dress is just way to classy. A perfect fit for the Duchess. The cut, the pattern, the look...everything is just perfet. The white waist belt has added to the beauty. Now get ready for the shocker, this dress costs just $60.!! get some info about this dress here : http://www.hobbs.co.uk/product/display?productID=0112-5408-3638L00&productvarid=0112-5408-3638L00-GREY%20WHITE-16&refpage=dresses/casual-dresses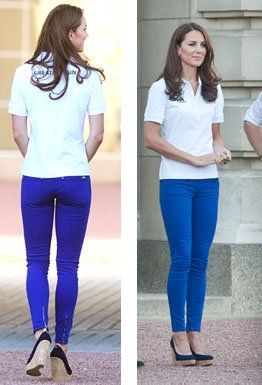 This is what Kate wore on July 26 to be a part of the Olympic torch relay. A simple, summery ensemble yet very chick. Don't miss the zippers on the back!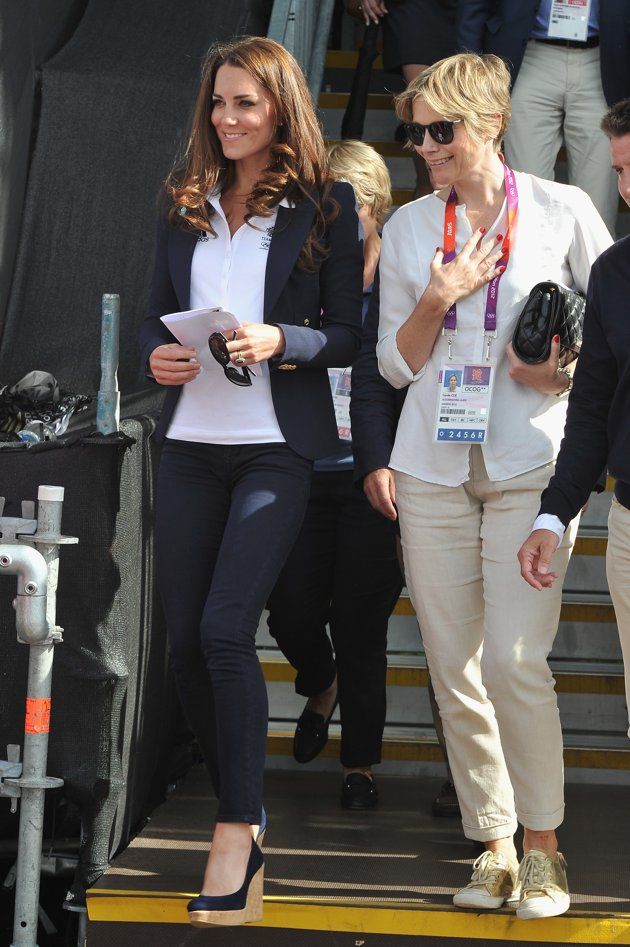 July 30, Cross Country Equestrian event. Kate looked perfect in this outfit. The perfect fit of her jeans and the blazer undoubtedly added to the perfect look.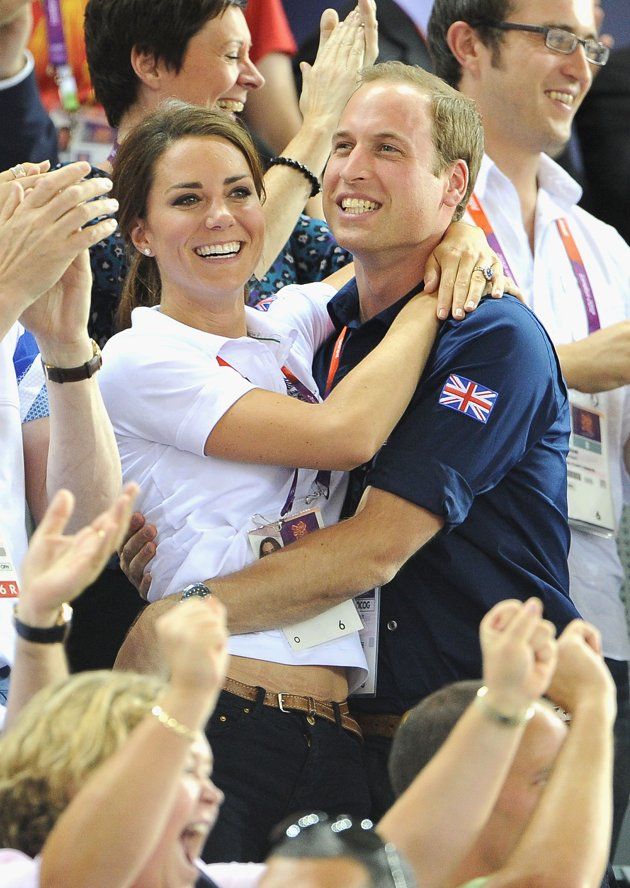 August 2nd, right after Team Great Britain's cycling win. This picture gets all the brownie points just for the fact that the Royal Couple looks absolutely adorable together.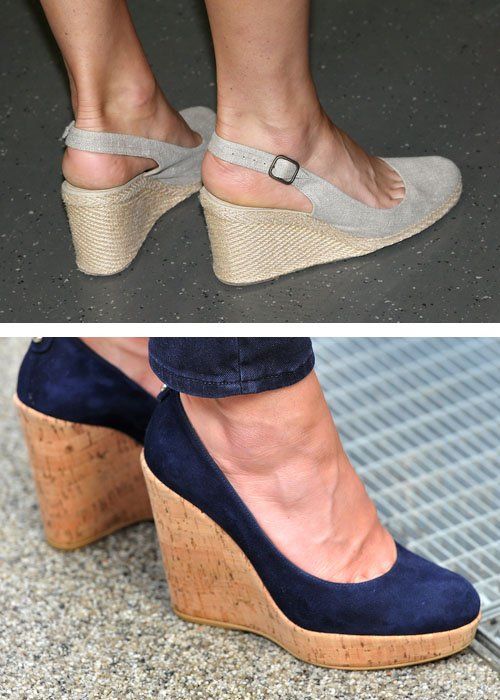 Wedges has been her favorite style of shoes during the the Olympics. The wedges did add a summerly feel to Kate's outfits.



Image and Article Source : Yahoo Shine
http://shine.yahoo.com/photos/kate-middleton-s-olympic-style-slideshow/the-duke-and-duchess-of-cambridge-and-prince-harry-visit-bacon-s-college-photo-1344345156.html