Submitted by
B-Khush
on Mon, 04/07/2014 - 16:08
Posted in
We are extremely excited to introduce our new column "Scattered Pearls" by Lopa Banerjee.
About Lopa
: Lopa Banerjee is a freelance writer, poet, blogger, wife and mother of two beautiful girls, Srobona
and Sharanya. She is also in her final year of studying creative nonfiction writing at the University of Nebraska at Omaha. She has just completed her memoir, a book-length collection of personal essays and stories on her childhood, motherhood and her internal journey titled 'Thwarted Escape: A Journey of Migrant Trails and Returns'. Besides, she writes poetry, reads classic, romantic and post-colonial poets as intimate voices that echo her own helplessness, pain and anguish. She has been a consultant at the Writing Center of the University of Nebraska at Omaha and now participates in writing workshops and reading events in the Midwest of US. A recipient of the Ralph Warden/Robert Spire scholarship for being an outstanding graduate student in 2012, her poetry, essays, articles and book reviews have appeared and are forthcoming at 'Prairie Fire', '13th Floor Magazine', 'Fine Lines','Yahoo Voices', 'The Mind Creative', 'Incredible Women of India' and 'Ampersand Review'.
About "Scattered Perals"in Lopa's words : What are words, anyway? They were there, my first milky blabbering's that delighted my parents, they were there, my first attempt to construct a sentence with meaning, they were there, in every step of my way, in my rhetorical journey to womanhood. Like scattered pearls, I have collected them, internalized them, nurtured them and put them down on paper, in my quest to understand the tapestry of creation. With these scattered pearls, today, I contemplate and reminisce, with them I have come to know of my little moments of epiphany which I may share with you in this little space. They have remained with me all the way, while growing up in the outskirts of Kolkata, India with my small family, as I witnessed the world in its simple, every day paraphernalia. They have chased me every day, as I have passionately sought my creative forces and the true significance of my femininity. Today, working my way as a wordsmith, these scattered pearls are helping me define my self-identity as a writer, an artiste, a partner and a mother every single day. In this column, I will unfurl them, one at a time, for you to discover their truth, beauty and mystery.
Lopa's first poem for this column is : "The Scarlet Rain' is a poem which is a part of of my recently finished poetry compilation 'All My Plain, Earthen Songs'. It celebrates a woman's body, the first shock of knowing about our menstrual cycle when we are very young, and the gradual surrendering and discovery of our body, our sexuality.
The Scarlet Rain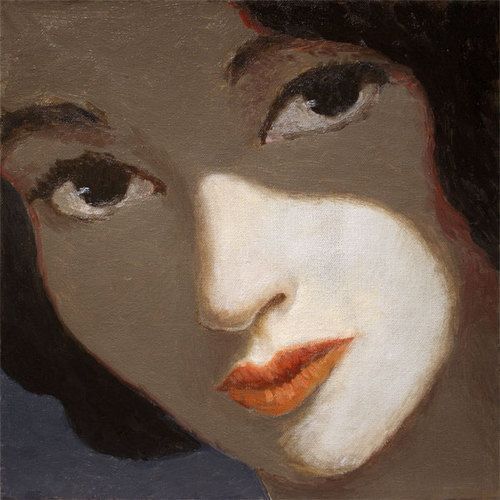 (1)

When I was a little over nine, I smelled flower in my bath.

Every night, my dreams rained, the flowers swept along.

My dreams were pieces of cut glass, odors entered

And withered away, the night hung in my mouth

Stale, unwashed, bleeding away.


Unzipped, squatting on the bathroom floor

The blood washed the night from my flesh,

Then swirled around the wet tiles like shimmering fish.

My mother and aunt supplied cloths, tied

Napkins in tight strings as blood gushed inside me,

Hammering words in my ears, insisting I should be happy

To grow up, surrender to this monthly leaking.

They called it by strange, funny names,
Tickling laughter, making it a reminder,
A lovely, shy inheritance.
I smelled flesh every time I ate fruit,

In my tongue, I tasted the stench of chopped, peeled skin.


When I was a little over nine, I walked dainty,

Fairy-like, my smiles spreading with sparkles

And songs. I bled and smelled slaughtered animals,

And rain. I saw in colors, beautiful ones,

The dark unknowing, the swelling of seeds, buds, flowers.

The year revolved around spotty clothes, fumbling,

The bumps and holes of hormonal wavering.

(2)

When I was a little over nine, and bled for the first time,

I didn't know my lips, the sweet swelling of curves.

I didn't know how bodies floated, shivered in caress

I didn't know how girls were slapped, blindfolded and raped.

I didn't know the voyeurism of men.
(3)

My body has weathered the cycle and calendar

Of bleeding, birthing, milking. My body is a moving train

With a pout, a cleavage, and legs that spread

In between cycles. My body stops at the edge of surrender

Resting against yours. Feel my heart breathing a love poem,

Or coax my flesh into yours. Know my blood, tears and sweat,

Or veil my face within locked bars. I bleed the scarlet rain

Of generations—surging, writhing, crackling, moaning,

Boiling like stew, melting away.
---------------------------------------------------------------------------------------------------
Image Courtesy : http://pictify.com/184335/young-woman-35