Submitted by Guest User on Sat, 05/16/2009 - 00:29
Posted in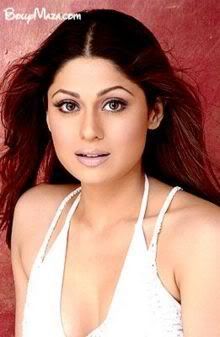 Sources Say that "Shamita and Shane grew close during this year's Indian Premier League (IPL) tour. Reveals a source, "Warne is known to be a ladies' man. He met the younger Shetty just once before the IPL. They spent time during early post-win celebrations while in South Africa. Since then, they've bonded and kept in touch. The actress is familiar with Shane's colourful past and is wisely keeping her distance."
The couple has been spotted in various night clubs in South Africa. On her link-up with Shane, she insists, "I've interacted with him only three times." About being seen at a club with him, she retorts, "It was a match-win party where all my friends and family were present and so were the RR players, Warne included. I wasn't there with him all alone."
Well, Shamita Shetty did not get lucky to claim much fame through acting, hopefully the link up with the casanova Shane Warne will promote her to "Page 3"