Posted in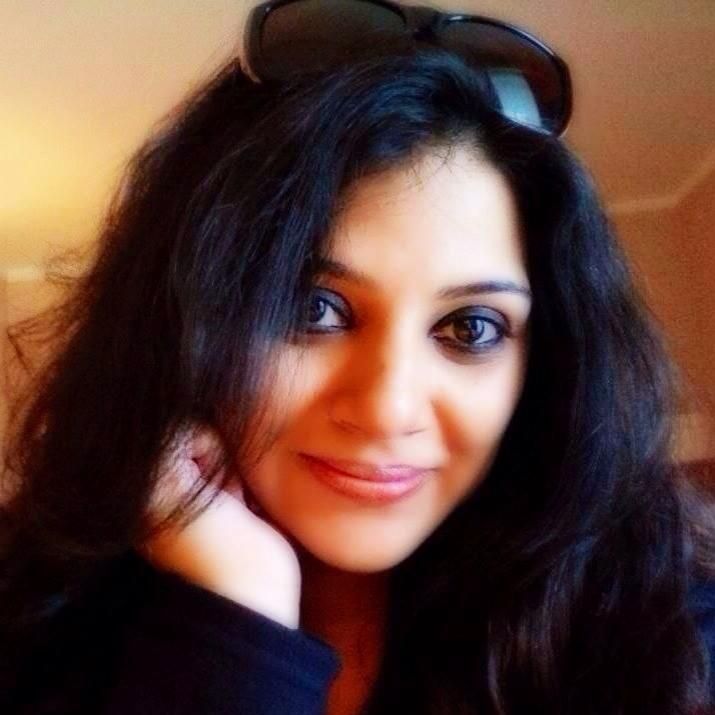 "Shudhh Shakahari Desi" is all about you and me: my exposure and experiences with your culture, your food, your language, your music blended in a humor curry of my own hopeless attempts to become you and my struggle to evolve as the sole epitome of National Integration, as I grew up and cultivated my own self embracing all of my nation in over 15 states in India. Am hoping you will find some of yourself with a bit of me strewn in here....
Episode 5
My Pind Amrika
Happy Singh Sandhu was born in a small Pind called Ajitwal in the Moga district of Punjab, one of the richest states of the Indian Sub Continent. Born in a family of landlords, and never having to pay or work for anything material, Happy Singh grew up in the ultimate luxury of relaxation and idleness that most others can only enviously crave for!
And if it were not for his Bade Papaji in "Kaneda" (the less informed may spell it thus as Canada) and his Maasiji in Southall, London, who sponsored all his DKNYs and unconditionally added to his annually refurbished collection of punk accessories, you could have never thought Happy Singh was a Punjabi munda (lad) from the Pind (village)! Our Punjab-da-puttar Happy Singh, in his scarlet red polo tees and flashy silvers riding on a sleek Yamaha motorbike through the mustard fields in the land of five rivers was nothing less than a Bollywood idol, our very own mascot of the Bhangra Pop generation.
When Happy Singh flunked for the third time in his school leaving examination, unlike any one else, he had a wide range of choices in front of him. He could join the family business of transports and look after the acres of rice and mustard fields at once and eventually marry a girl with a huge dowry. A Toyota was still missing from his fleet of cars and a lavish wedding would definitely come with a "phoren" honeymoon package (complete with his very own "Kodak moment", with Happy Singh flexing his triceps in a body-hugging tee and his coy newly-wed bride in a spaghetti top and the traditional red and white chuura (bangles) on Pattaya beach). His other alternative was a ticket to Vancouver, to help his uncle in the mill business and become a "mill"ionnaire in some years.
His prospects as a groom were only expected to be enhanced if he had a phoren-returned tag, almost like the export-quality Basmati rice that his fields were famous for. On the other hand, he could join his hyper-active Maasiji's Tandoori restaurant and bar in London, and sell Butter Chicken or Chicken Tikka Curry with an extra dash of authentic spices, or make a cocktail in the air a la' mango lassi style (with the malaai) straight from the heartlands of Punjab.
However, when Happy Singh shunned all the proposed ideas of being supervised by an extended family in a foreign land, and still wanted to fly free to "Amrika" wanting nothing less than the Big Apple on his travel cards, there was much chaos at home. His patriarchal Daddyji accused his mother for having spoilt him with her laad/pyaar (over indulgence) beyond cure and denied him access to the world outside the Kothi premises. Under house arrest, Happy Singh's unhappiness knew no bounds. His frustration, bolstered by the constant pampering of his doting family of affectionate adults, finally resulted in the unthinkable act.
One night, much to the dismay of his aristocratic bloodline, he broke open his Daddyji's brass embossed tijori (locker) and paid an obscene amount of money to an agent in the next town to get him a passport, visa and ticket, and a prospective job in the US of A. To be in "Amrika", you need to break free from the shackles of the patriarch. My journey starts now, he convinced himself with the first lesson.
Now Happy Singh's agent turned out to be a fraud. Soon after landing at the JFK airport, he realised, the man had
only arranged for his passage and nothing else. He had little money and no job. After spending a whole day at the arrival lounge with only a bite of a chicken burger and coke, and no one to turn to, Happy Singh understood that he had been cheated and dumped. He felt lonely, depressed and lost in the big bad world. However, the world was still not without its silver linings.
A chance conversation with a taxi driver who happened to be originally from the neighbouring Pind got him food and shelter for sometime in downtown Manhattan. For someone who wouldn't eat a single meal without "kukkad" (chicken), aloo ka parantha with a simple daal makhni never tasted so good before. Disillusioned, Happy Singh started taking driving lessons from the kind-hearted Samaritan, and began working night shifts as a taxi driver. In the mornings, he joined a New York City hospital as a cleaner—things, he could have never imagined he would have to do in his lifetime.
Too egoistical to admit his mistakes and ashamed of the choices he had foolishly made, he had little to write home about. Yes, he was in the city of his dreams, but living in a proverbial nightmare. From glitzy DKNYs, his lifestyle changed to the boring uniforms he wore at the hospital and as a cabbie. It was not just a metamorphosis of a human persona, but also a brave example of man's ability to adapt and adjust to a different and difficult life.
And it was in one of those days that he met Sohrab Suri's youngest daughter Pinky. She was a second generation American Indian confused desi kid who had grown up in the street lives of Manhattan. Sohrab Suri ran the little departmental store at the end of the road next to the gas station where Happy Singh lived. Street smart, extrovert and sexily clothed in cheap funky outfits, in her shocking pink lipstick and black nail enamels, high-ankle boots and copper- dyed permed hair, Pinky was the perfect icon of modern Amrika to Happy Singh's naive eyes. "Just like a star from the pages of the Stardust" he had told one of his fellow Indian taxi driver friends.
If only he could catch her eyes someday and take her out on a date to a cafe, just like the Amrikans did, life would perhaps be a little more meaningful. His Bangladeshi friend who worked in a Queens restaurant had even offered him the choicest Indian meal, should Pinky ever agree. Would she like coffee or just like the phirang mems would Pinky drink beer from a can, frothing at the mouth and making seductive advances at him? Many a night, driving past the rich and the famous, dropping passengers off at Times Square or Fifth Avenue, Happy Singh imagined what Pinky would wear on their first date, how she would sit with her legs crossed on the co-driver seat and whistle away with the Bhangra Pop booming from his taxi stereo. If only she would give him a glance.
And all this while, Happy Singh never noticed Kanwaljit Kaur, Sohrab Suri's dependent and orphaned niece from the neighbouring district of Ferozpur. Kanwal's parents were killed in a terrorist attack along the border town when she was barely ten. Sohrab Suri took pity on his elder brother's innocent little girl and against the wishes of his vocal wife Manpreet and daughter Pinky, he brought her to New York.
That was about ten years back. While Sohrab Suri tried his best to cater for the physical needs of the quiet sober girl that Kanwal grew up to be, her emotional needs were of little or no priority in the Suri household. Manpreet, the loud-mouthed wife of Sohrab Suri treated Kanwal more as a domestic help than a dependent relative. Pinky had hated the thought of having to share her room with an uncouth abandoned Indian kid who had walked into her home and life several years ago. Since then, she could never really accept Kanwal as anything beyond an extra baggage her father had picked up in an emotional trip. In short, Kanwal grew up with everything around her but nothing for herself, in a world where her smiles and tears went unnoticed amidst the piles of household chores and her endlessly busy hours at the store in the afternoons when her uncle took a noonday siesta after his staple meal of rajma-chawal everyday.
One Friday night, unexpected as it was, Pinky flagged Happy Singh down for a lift. In her scanty clothes and loud make-up, cheap leather boots and purple wig, she looked nothing less than a Coney Island chorus girl, thought Happy Singh.
"Hop in," Happy Singh said with a smile and an American accent he had mastered over time.
"Monkey Bar, Madison Avenue," she said blowing a puff of smoke as she stubbed her cigarette and boarded Happy Singh's cabbie. Can she really afford such a high-end bar, he wondered! Where did she get that kind of money from, he thought but said nothing.
Pinky was constantly talking to someone on the cell phone, yelling, swearing, haggling over rates and speaking in an incomprehensible lingo as Happy Singh drove her through the weekend packed streets of high life and higher living.
By the end of the trip, from whatever little of America he understood, Happy Singh could conclude with ease that Pinky was not a "good girl" as they said of women who were out to bring dishonour to their families, in his Pind. For reasons unknown, he felt cheated, heart-broken and disillusioned yet again that the lady of his American life's dreams turned out to be a cheap whore. The synthetic American dream had hit him hard on his face once again just as he was beginning to learn the ropes.
Pinky, oblivious to the whole story, had however nothing to do with his conservative reservations for her life. She paid the taxi bills, continued with chewing a gum, blew a bubble and left Happy Singh mourning silently on the pavements of Madison Avenue.
For the first time during his stay in NYC, he decided not to complete his night shift and wanted to go home, to his little ten by ten pad, his only den of solace and comfort. On his solitary drive back, he stopped by the gas station and saw that the store was still open. He walked in and picked up a carton of beer cans and decided to drown his sorrows and pain that night in alcohol. That was the first time he noticed the shy, reserved, beautiful Kanwal quietly stacking up the last few Bollywood magazines on the shelf. In her pale white Lakhnawi salwar suit, moss green bandhej dupatta, the green and white glass bangles gently clinking on her wheatish arms, the silver jhumka with an emerald dot teasingly jingling at the earlobe, her neatly braided long hair, she looked like a forgotten dream from his happy past. Kanwal probably had not noticed the look in Happy Singh's eyes, for she continued with her work, eyes down with the divine placidity of a lotus on her face.
Happy Singh walked home with a box of beer cans and drank all night, sitting on the little cubicle of a balcony at his door, living between flashes of reality, moments of fallen hopes and dying dreams, clutching on to the remnants of positivism and strife, falling, failing and rising yet again, all through the night.
A light shower woke him up from his sleep early the next morning and he found himself draped in a thick blanket, still lying on the balcony with the empty beer cans scattered around him. For some strange reason, when he looked up, the azure blue Manhattan sky appeared bluer than before, and almost like a flashback from his days back in the golden harvest of his fields in Punjab, he thought he heard birds tweeter. A cuckoo in NYC, that too at this hour? Happy Singh smiled to himself and wondered why this morning felt different!
He rubbed his eyes and started to stand up on his feet when something fell off his blanket...it was a silver jhumka with an emerald dot.
------------------------------------------------------------------------------------------------
About the Author : Ananya Mukherjee, former editor of HRM Asia, is an acclaimed writer and journalist with more than 1000 publications to her credit. Her journalistic acumen in print and television covers a whole gamut of subjects including politics, lifestyle and business. She is a passionate short story writer, columnist, avid reader, keen traveller, blogger, theatre artiste and a trained dancer. Ananya currently lives in Singapore and spearheads Internal Communications in a Multi-national Company.