Submitted by
Antara
on Mon, 08/06/2012 - 01:11
Posted in
The gorgeous Sapna Vyas Patel's journey from "Fat to Fit" has been one of the most talked about topic on the web in recent past. The 25 year old Sapna lost about 33 kgs in one year without drugs or surgery. Sapna's youtube video titled "This girl will shock you" is a campaign started by her, promoting healthy lifestyle is indeed a shocker which managed to gerner millions of views in just a matter of few days. So what is so special about this girl and her weight loss campaign..to know more check out the exclusive tete a tete with her.
'
Who is Sapna Vyas Patel? Please say something about yourself?
Sapna :I am a doctoral student and a Reebok Certified Fitness Professional. I have done MBA full-time from Nirma University and bachelors in Psychology from St. Xaviers College.
I am honest in my efforts be it for others or myself and it reinforces positivity. I can't do things half-heartedly. I do something or I don't, I can't commit myself to the mediocre. I give my best shot to achieve a desired result and the rest I leave to God. Whatever He has thought for me has to be good.
When did you realize that you had to lose weight?
Sapna : Even when I was fat I was very happy in my own skin. But, I was perceived more than my age and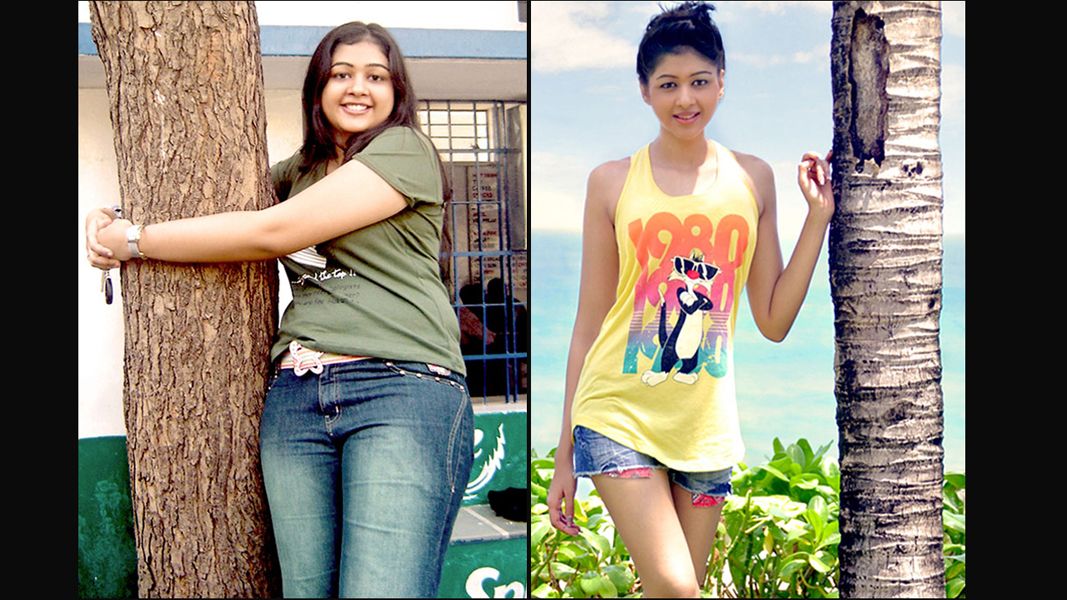 deep down somewhere it created a feeling of hurt. I didn't like when once a stranger assumed me to be the mother of my niece and I was just 19. Such small incidences created the turmoil within. I chose not to accept the thing I could change. I am happy to say that I lost 33 kg from 86 to 53 without any pills, surgery or crash dieting. Most importantly, I did it without having any regrettable side effects such as stretch marks, loose skin or dark circles.
What are the things that you strictly followed while you were losing weight?
Sapna : Weight loss can never be seen in isolation, it is only possible through lifestyle modification. I followed healthy eating and regular exercise. Dieting is eating right and not starving. I eat everything I want to but in the right proportion and at the right time. I never did crash dieting or even excess exercising. Initially I did intense Cardio and then switched to Weight Training.
There are thousands of people around us who have lost weight...but what made you so popular? what was that wow factor in your weight loss plan?

Sapna : My goal is to motivate and help people to adopt a healthy lifestyle and lose weight. So I shared my real life experience of how I did it on facebook and created my weight loss video "This Girl will Shock You !!"
The W.H.O. has often cautioned that lifestyle diseases are more dangerous than the communicable diseases. According to W.H.O. more than 1.5 billion adults are over weight worldwide. Imagine if they form a separate country then it will be the world's most populated country overtaking India and China.
It also states that the majority (63%) of total deaths worldwide occur because of Lifestyle Diseases. In other words, 6 out of 10 people send a warm invitation to death.

The good thing is: Lifestyle Diseases are preventable by adopting a Healthy Lifestyle. Following
a healthy lifestyle involves wise dietary choices, exercise routine, stress relief and weight control. This video aims to motivate to lead a healthy life.
It is a philanthropic effort to help others. This is not a commercial venture with direct or indirect intention to make money. This is not an advertisement canvassing any product or service.

I would like to share some YouTube Video facts with you:
- 72 hours of videos are uploaded on YouTube every minute
- More than 1 million videos are uploaded every day
- 53% of YouTube videos have less than 500 views
- Very few % of videos cross 100000 views in the whole world
- "This Girl will Shock You !!" video crossed 100000+ views in just 14 days
- Currently 250000+ views in five weeks and still growing
- Viewed in 147 countries
- India, Philippines, U.S.A, U.K and Canada are the top five
Source: www.YouTube.com
How difficult was it to lose 33 Kg in one year?
Sapna : Nothing worth achieving comes easy. We unconsciously know there are no short cuts to healthy weight loss. Fitness is a way of life and no magic pills are available. Fad diets may give you quick results but it will drain you of energy, put you at health risks and playing tricks with the body is not a wise choice.
Do you think maintaining the healthy weight for a long time can be more challenging than losing it?
Sapna : Motivation can get you started, habit keeps you going. I plan my diet in such a way that I never feel hungry. I eat almost every two hours but in a small quantity. Our body craves certain type of food when it is deprived of it. For example, avoiding sugar completely would make the body crave for it. I keep check on my protein, fat and carbs sources.
Would you like to share a simple weight loss plan with our readers?

Sapna : The rule of weight loss is: The amount of calories we burn should be more than the amount of
calories we take on the same day.
Before getting a plan one should understand his current lifestyle errors and improve them.
Take gradual steps forward. I would recommend people who are looking for diet, workout, skin and hair care plans to visit Stay Wow photo album on my Facebook profile. It will help to understand where to begin, how to begin, understand right eating habits and get appropriate diet plan reference.
How can our readers get in touch with you?

Sapna : Facebook profile: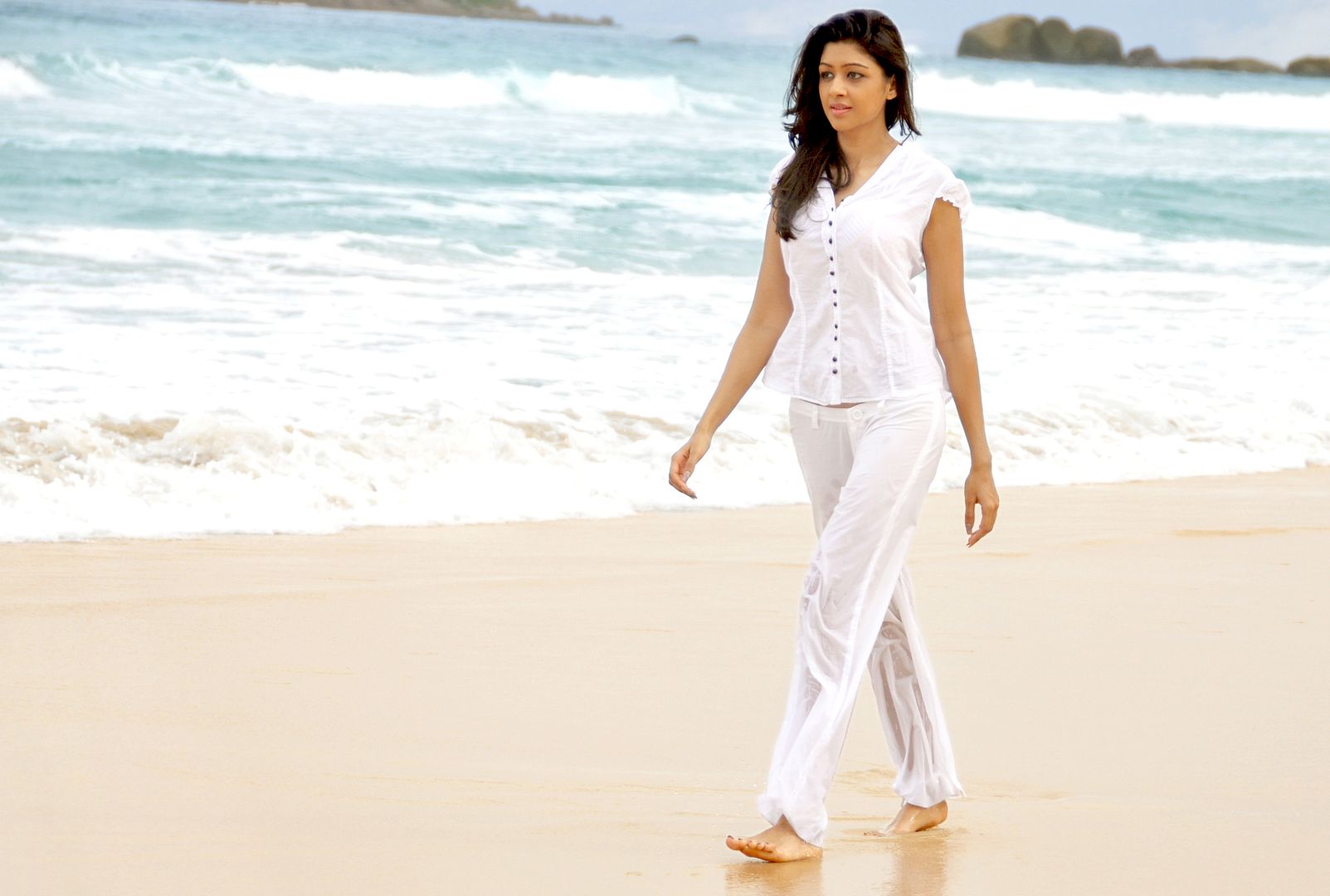 Finally a message for our readers.

Sapna
:
Fitness is not confined to actors or models or trainers. We all need to stay fit. When we are fit it does bring positivity to our relations and enhances productivity in our work life.

It's no secret that many people start with a great plan to achieve their fitness goal. Unfortunately, very few ever accomplish what they set out to do. You have to follow a diet and fitness routine which suits your lifestyle. The best plan in the world is the one you can stick to. Just keep moving forward and never give up. There are times when the easier options are more tempting but we have to make ourselves stronger than our excuses.

It always seems impossible until it's done. A choice always exists. If I can do it, you can do it too.

So chose to Stay Wow.