Submitted by
Lustroz
on Sat, 12/18/2010 - 00:40
Posted in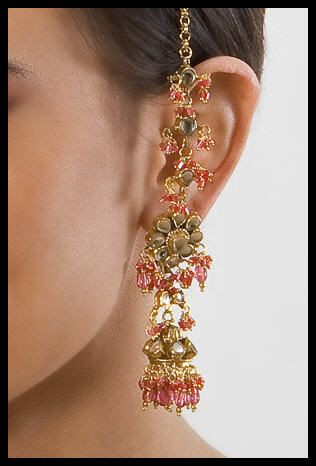 Earring is an important fashion accessory for all women. However it is not easy to select the right earring. So here are some tips to find the perfect one suited to your face. Read on as I tell you more…


First and foremost keep in mind that the shape of the earring should match the shape of your face.
For those who have a round or square shaped face opt for dangle earrings. The drop earrings could also look great in their face. The vertical lines will make their face look a little bit longer. Their face will look slim due to this vertical line.
For those with a thin and narrow face opt for a pair of round ball earring. The horizontal lines will help to make the face look much wider. A good choice for them would be to go for diamond earrings with a circular design.
Women with oval shaped faces are luckiest of all as most kind of earrings suit their faces. They have got the most proportionate face among all kinds of face shapes. So any types of earrings would look nice. A good option for them would be to try hoop earrings as well as clusters.

Some more Points
Along with this we also need to remember the following points:
If you are searching earrings for your daily use, then they should be very simple in their appearance. At the same time they need to be attractive.
Earrings should match not only the shape of your face but the clothes that you wear.
Finally be adventurous about your earrings but make sure you carry them well!

Image Source : www.industrend.com